"For the sake of the Syrian people, the time has come for (Syrian) President (Bashar) al-Assad to step aside." Those were US President Barack Obama's words on Aug. 18, 2011, then marking the biggest shift in Washington's position towards the crisis, and ensuing heavy criticism afterwards for lack of follow up and strategy to what has become a war of attrition in Syria.
US mistakes in Syria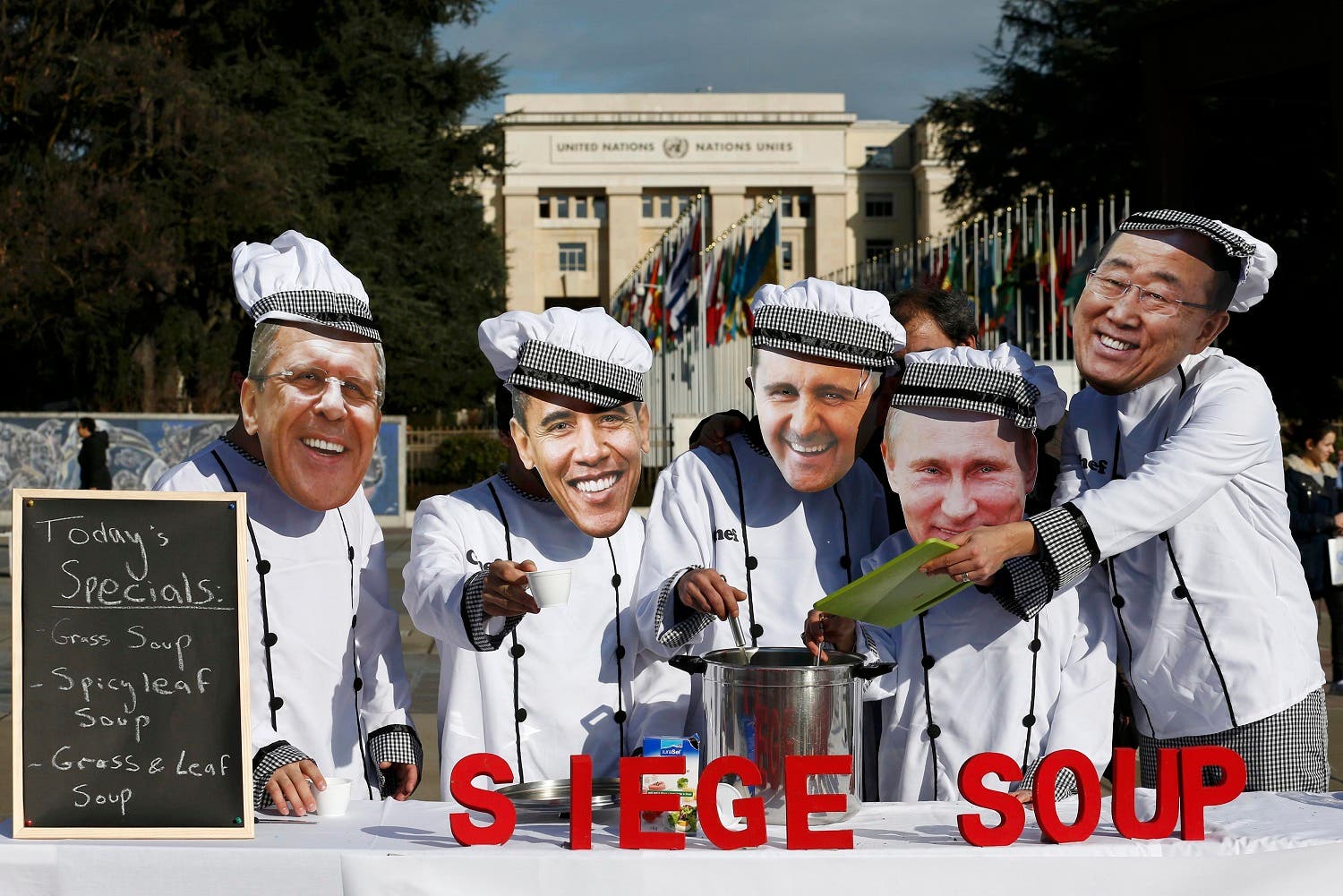 Activists of Planet Syria wearing masks depicting some of the world leaders Lavrov, Obama, al-Assad, Putin and Ban serve a siege soup outside the U.N. in Geneva. (Reuters)
Did the US have options?
SHOW MORE
Last Update: Monday, 14 March 2016 KSA 11:18 - GMT 08:18