As Pakistan underwent a whirlwind election day on Saturday, voters reeling from the outcome have revealed they were told to keep there "mouth shut" when they alleged vote rigging.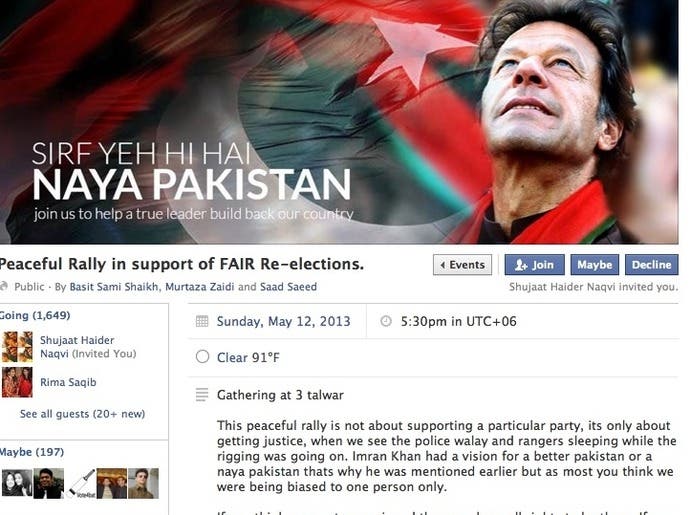 Online groups on Sunday launched rallies to demand "fair re-elections. (Courtesy: Facebook)
Rida Naqvi, a polling agent in Lahore on Saturday who was responsible for keeping tabs on voters and the ballot box, was angered by "extreme disorder," she witnessed while at work.
'Change has come'
SHOW MORE
Last Update: Sunday, 12 May 2013 KSA 16:29 - GMT 13:29