"Some things can't be covered," reads the slogan of Saudi Arabia's anti-domestic violence advert.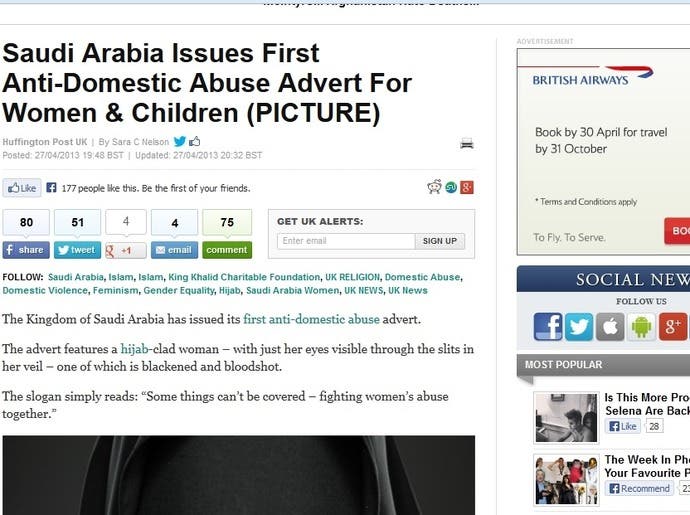 Screenshot from The Huffington Post on April 28, 2013
The campaign will to provide "legal protection for women and children from abuse in Saudi Arabia," says behind the campaign.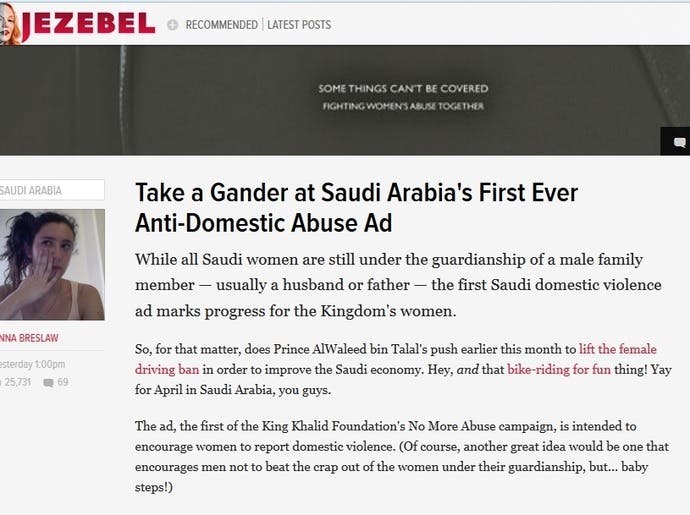 Screenshot from Jezebel.com on April 27, 2013
Saudis are being encouraged by the campaign to report cases of violence at locations around the Kingdom including Madinah, Najran, Makkah and Riyadh, reported The Huffington Post.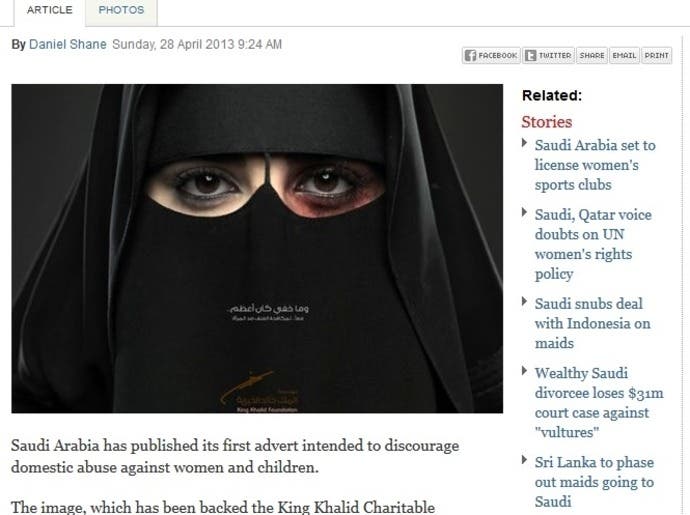 Screenshot from Arabian Business on April 28, 2013
Saudi Arabia's King Abdullah in recent years has pursued a reformist agenda in terms of women's rights.
SHOW MORE
Last Update: Sunday, 28 April 2013 KSA 17:02 - GMT 14:02