First, campaigners petitioned to send Egypt's President Mohammed Mursi into space. It was an unusual stunt which gathered pace, but remained trivial all the same.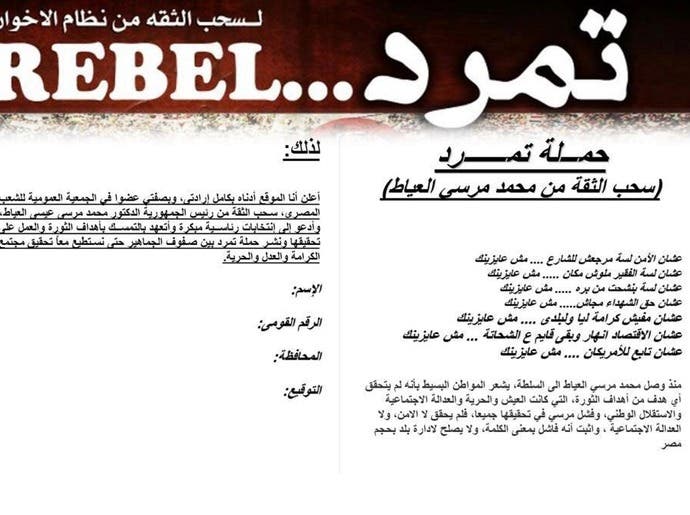 So far, organizers have said that the petition has gathered over two million signatures. (Courtesy: Facebook)
A petition named "Tamarod" (meaning "rebellion" in Arabic) is gathering signatures to call for Mursi's ouster.
Demanding respect
SHOW MORE
Last Update: Tuesday, 14 May 2013 KSA 18:15 - GMT 15:15