An 81-year-old woman who had contracted a SARS-like coronavirus has died in Saudi Arabia, raising the death toll in the kingdom to 18, the health ministry said in a statement on Sunday.

"An 81-year-old woman who was suffering from kidney failure as well as other chronic illnesses has died" in the eastern Al-Ahsaa region of oil-rich Saudi Arabia after contracting the virus, it said.
The Coronavirus threat?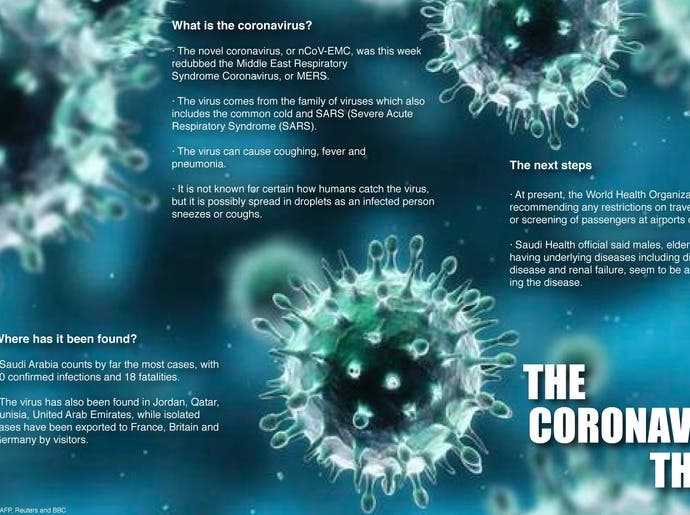 Info graphic: The Coronavirus threat? (Design by Farwa Rizwan / Al Arabiya English)
SHOW MORE
Last Update: Monday, 27 May 2013 KSA 16:40 - GMT 13:40