Clashes between Egyptian police and protesters in central Cairo on Saturday killed one person after a court dropped a murder case against ousted strongman Hosni Mubarak, Agence France-Presse reported a security official as saying.
Mubarak: 'I did nothing wrong'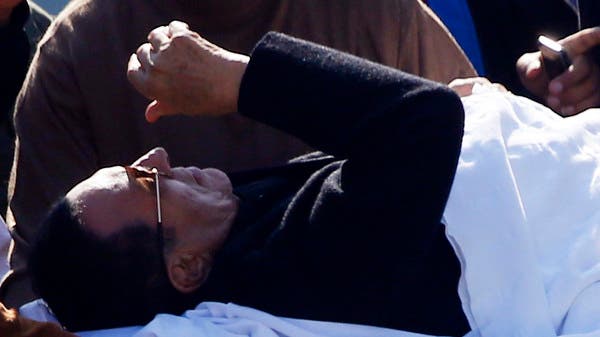 Former Egyptian President Hosni Mubarak reacts on his stretcher as he returns to Maadi military hospital in Cairo November 29, 2014. (Reuters)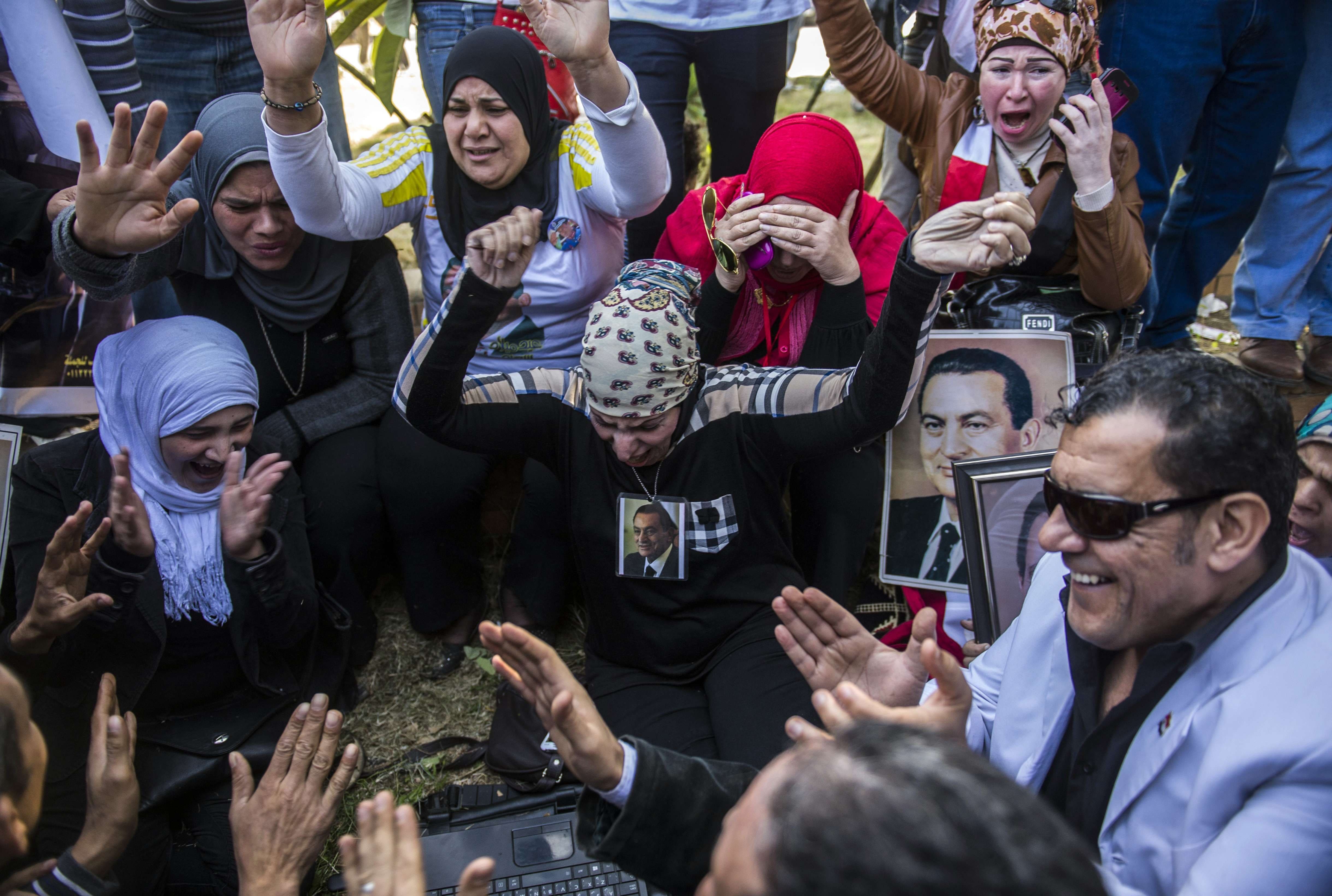 Supporters of Egypt's former president Hosni Mubarak, watching his trial live on a laptop outside Maadi military hospital in Cairo, celebrate after court dismissed a murder charge against him. (AFP)
Acquitted in two other cases
Supporters and opponents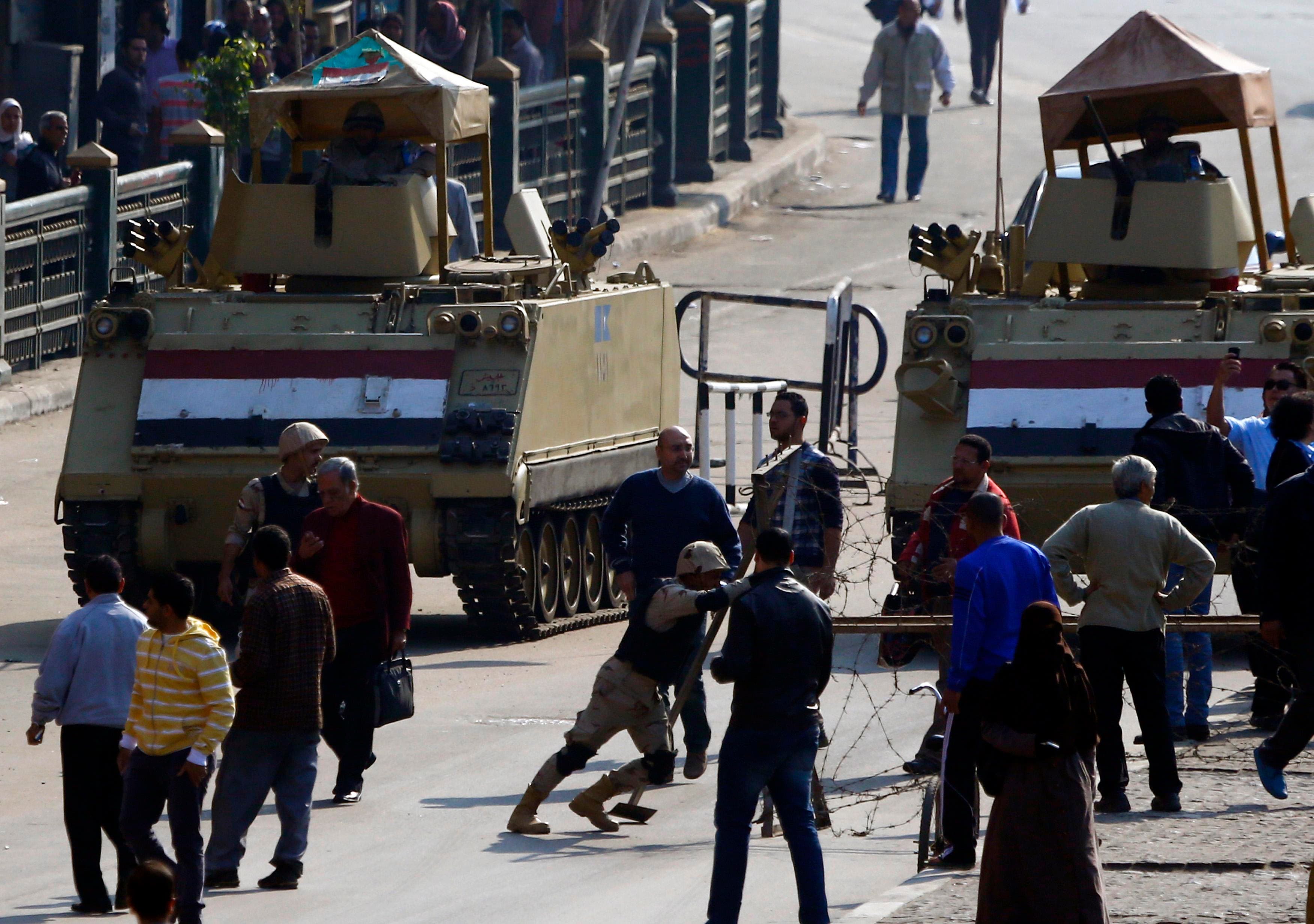 Egyptian soldiers with armored personnel carriers (APCs) close one of the entrances to Tahrir square with barbed wire fences as protesters start to gather after the verdict of the Mubarak trial. (Reuters)
What does the judge say?
Politicized decision?
'Like bullets'
SHOW MORE
Last Update: Sunday, 30 November 2014 KSA 13:02 - GMT 10:02