Saudi Arabia's King Salman held talks with French Prime Minister Manuel Valls in Riyadh on Tuesday.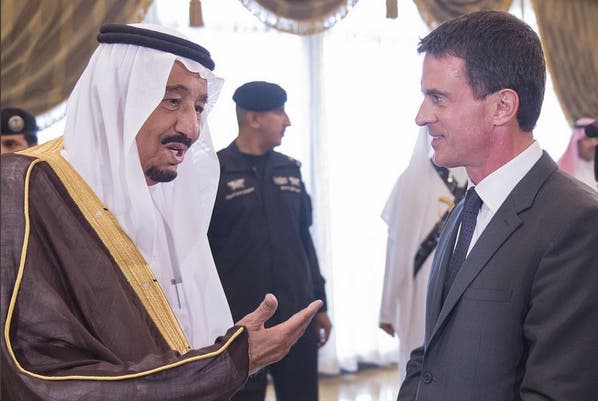 Earlier on Tuesday, France announced a series of deals worth 10 billion euros ($11.4 billion) with Saudi Arabia. (SPA)
The talks were attended, among others, by Saudi Crown Prince Mohammed bin Naif, Deputy Crown Prince Mohammed bin Salman, Riyadh Governor Prince Faisal bin Bandar, National Guard Minister Prince Miteb bin Abdullah and Minister of State Musaed bin Mohammed Al-Aiban.
SHOW MORE
Last Update: Wednesday, 14 October 2015 KSA 09:05 - GMT 06:05