Turkey's foreign minister said on Thursday it would be unrealistic to expect all problems to be solved with Russia after a single meeting, but it was important to maintain open communication channels, state broadcaster TRT
reported Thursday, following the Turkish downing last week of a Russian jet.

Mevlut Cavusoglu met Sergei Lavrov on the sidelines of an international meeting in Belgrade, in the first high level face-to-face contact since the incident, which has seen Moscow announce a raft of punitive sanctions in response.

Moscow and Ankara are deeply at odds over what happened when Turkey downed the Russian SU-24 fighter bomber near the Syrian border as it took part in the Kremlin's air campaign against militants in Syria.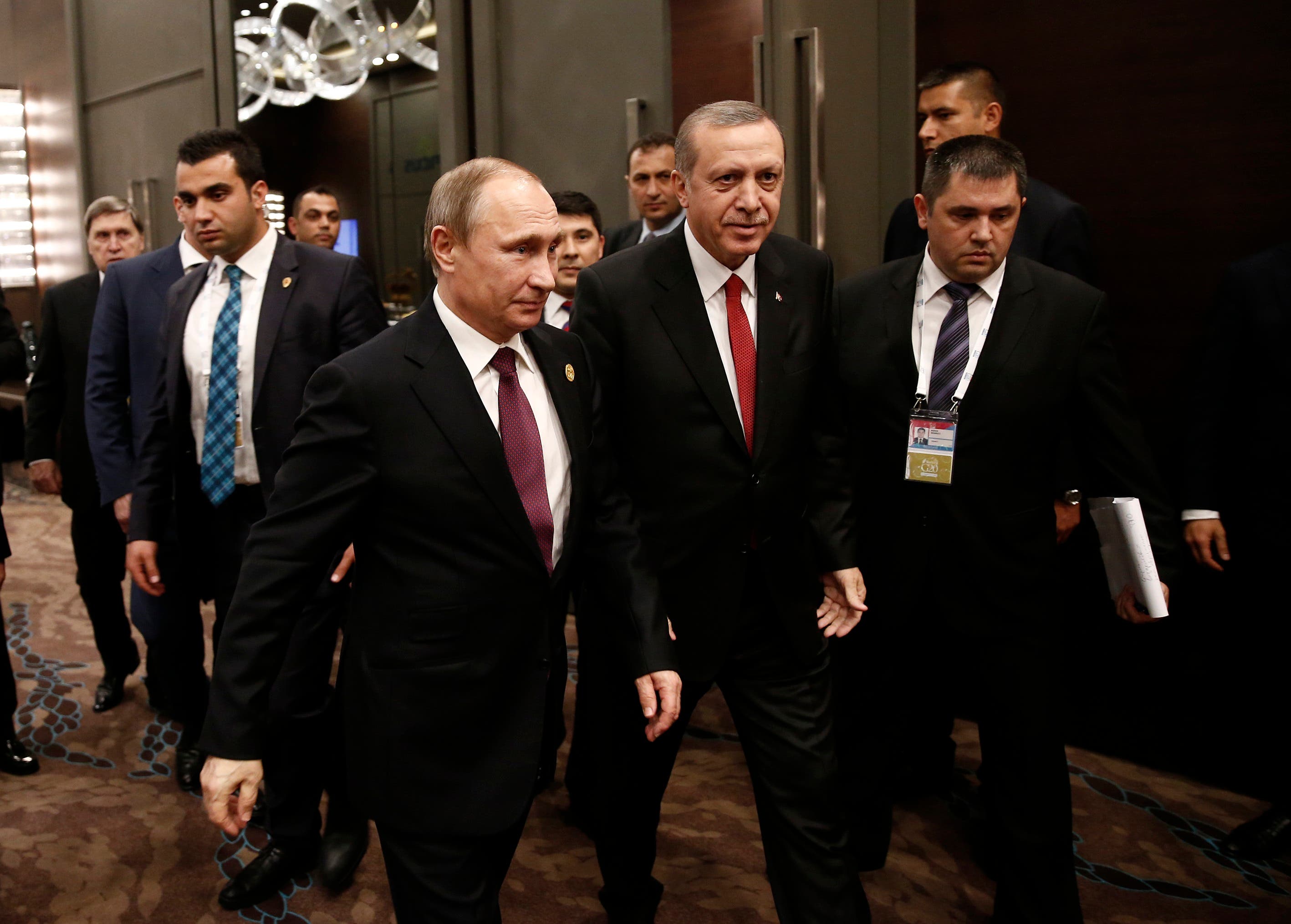 Turkish President Recep Tayyip Erdogan, center, walks with Russian President Vladimir Putin, left, prior to their meeting at the G-20 Summit in Antalya. (File photo: AP)
Putin: Russia 'will not forget'
SHOW MORE
Last Update: Thursday, 3 December 2015 KSA 21:28 - GMT 18:28