About 300 people gathered in Cairo's Tahrir Square on Monday, not to celebrate the instigators of the revolt that five years ago overthrew Egypt's longtime ruler Hosni Mubarak but to praise the police who tried to stop them.

"We are here to celebrate with our brothers, fathers, and colleagues in the Egyptian police... who sacrificed their lives and blood for us," said one of the demonstrators, 52-year-old home appliance repairman Refaat Sabry.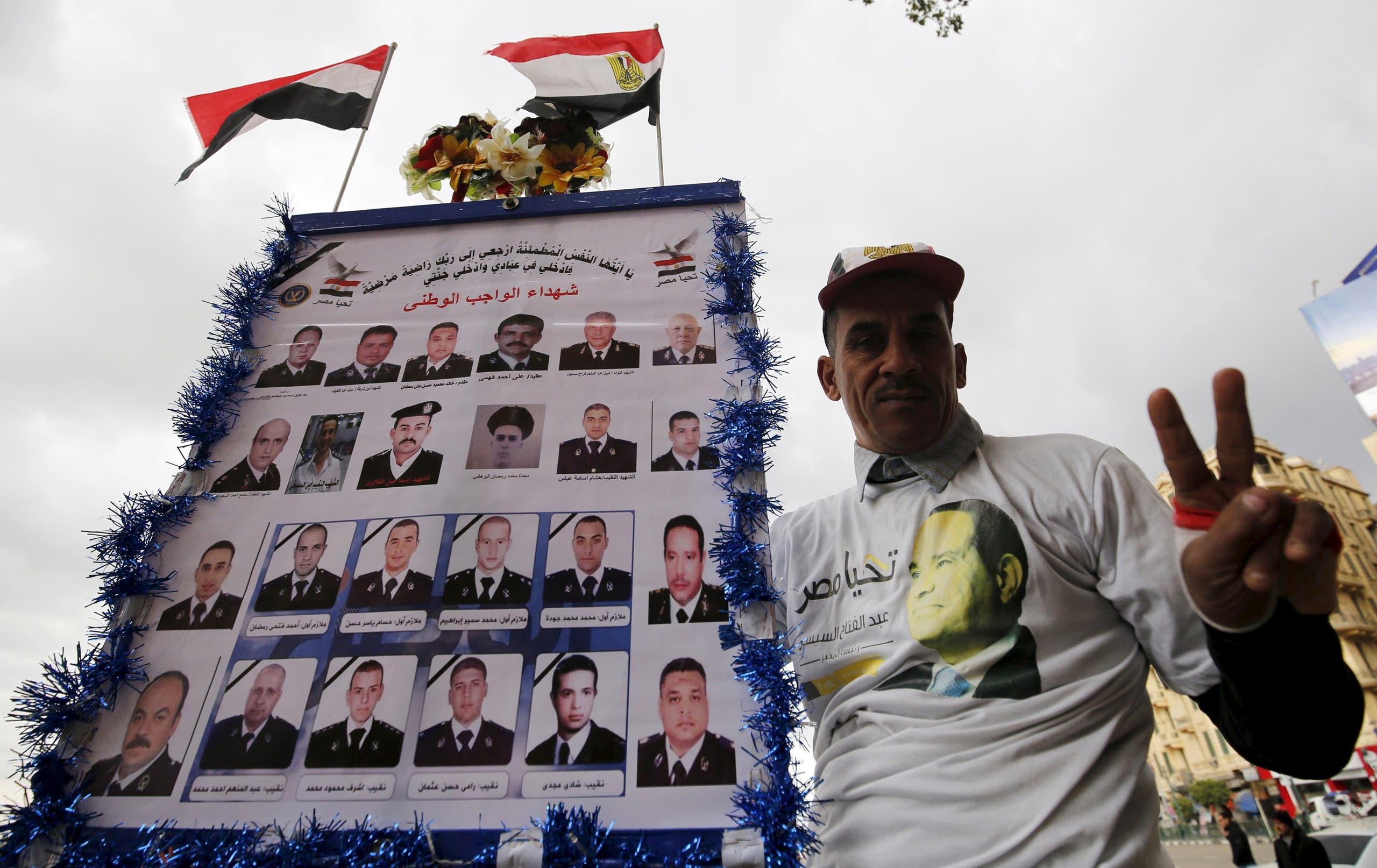 A pro-government protester chants slogans while holding a poster with pictures of martyrs police and army during the fifth anniversary of the 2011 uprising in Cairo, Egypt, January 25, 2016. (Reuters)


He wore a pin on his jacket depicting Abdel Fattah al-Sisi, Egypt's latest general-turned-president, whose crackdown on both the youth activists who led the 2011 revolution and the Islamists it later brought to power has dashed their hopes for a new era of political freedom.

"Continue Mr President," read a placard held by one man, flipping the demand for "the fall of the regime" -- the rallying cry of the Arab Spring uprisings that shook entrenched leaders from Tunisia to Yemen in a single fateful year.

Five years on, some of the countries touched by the revolts have slipped into war or chaos and others have seen the return of rulers less willing than ever to tolerate criticism.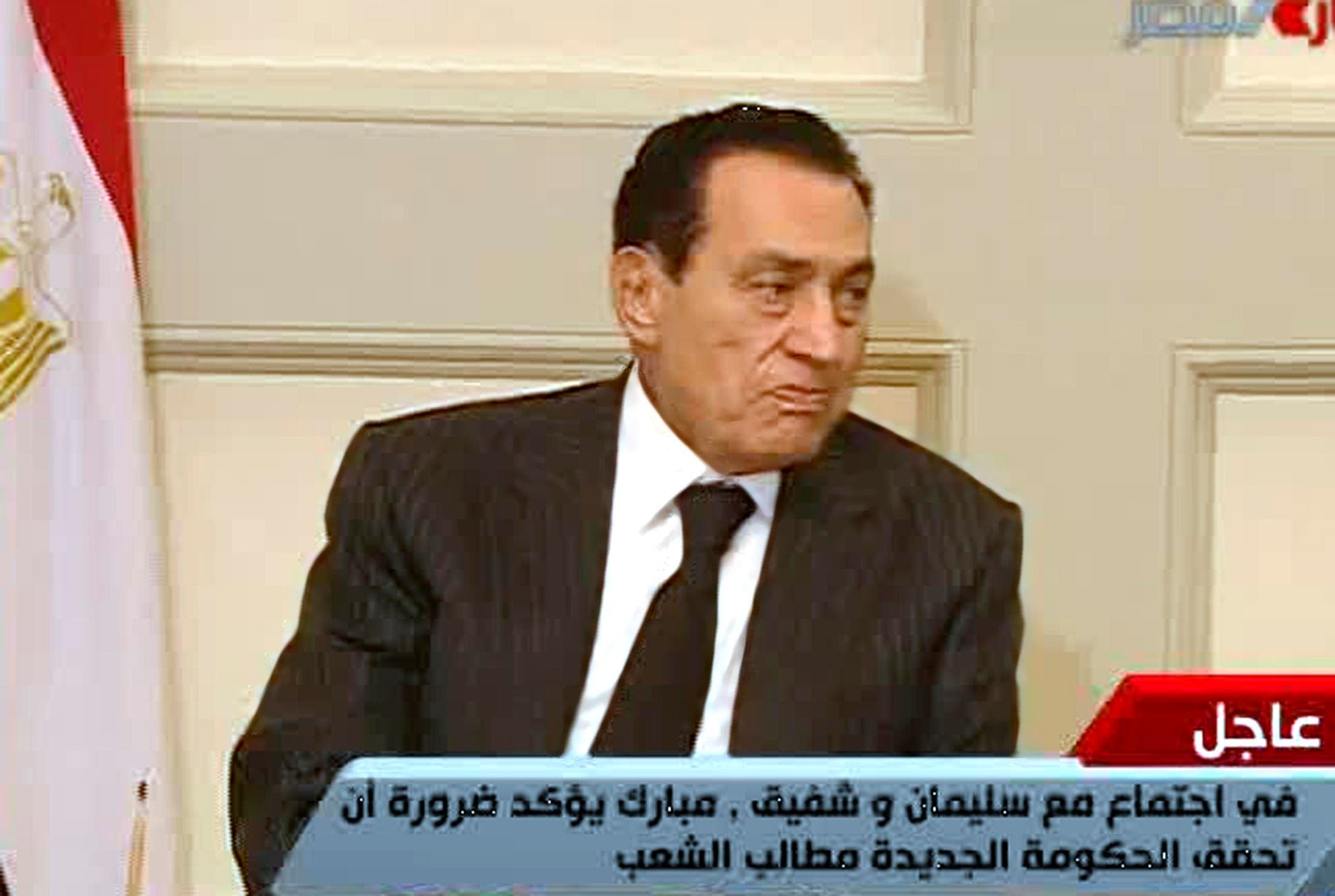 In this still image taken from video, Egypt's President Hosni Mubarak attends a meeting in Cairo January 30, 2011. (Reuters)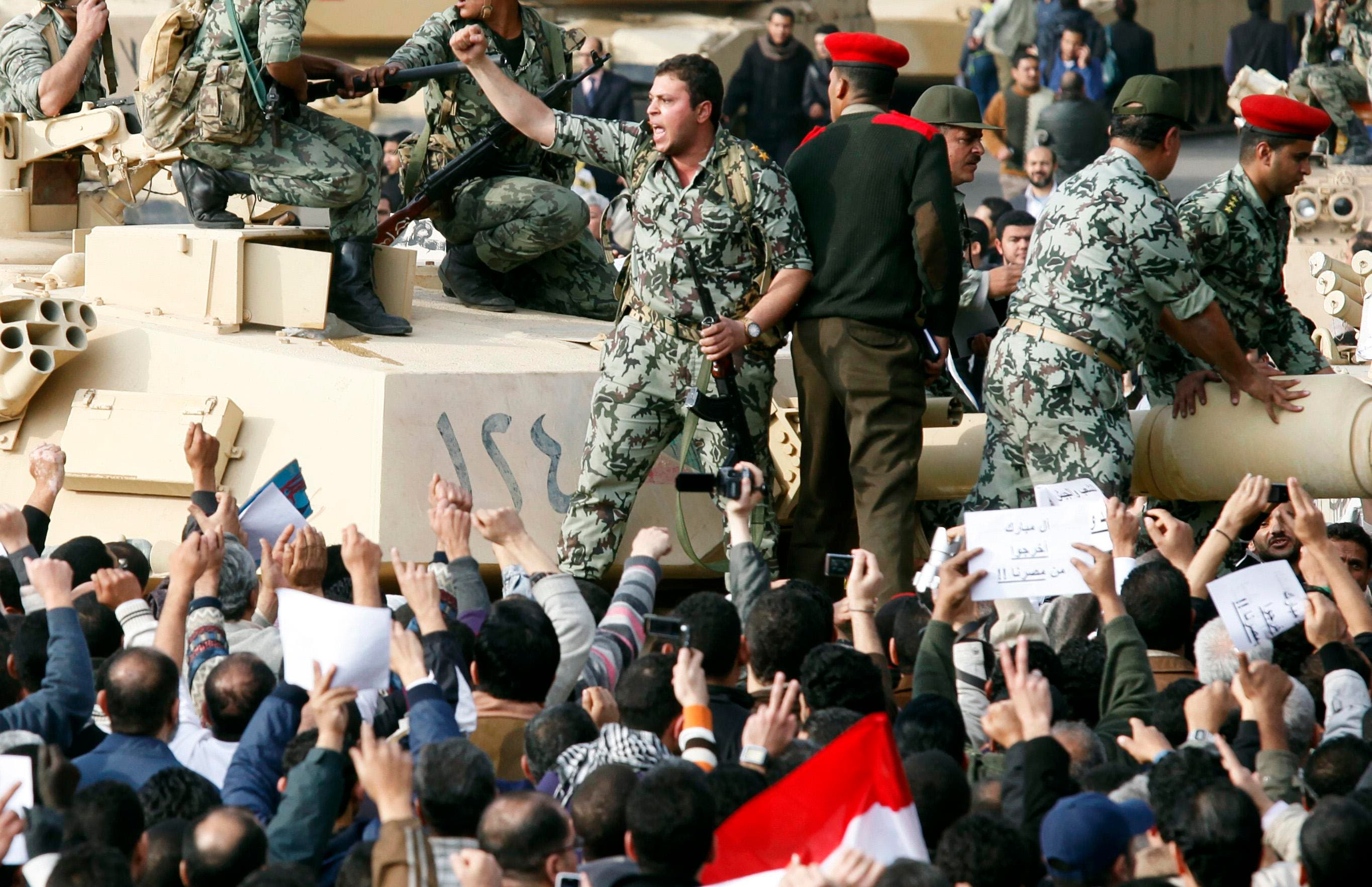 An Egyptian Army soldier gestures to a crowd as he stands atop a tank in Cairo January 30, 2011. (File photo: Reuters)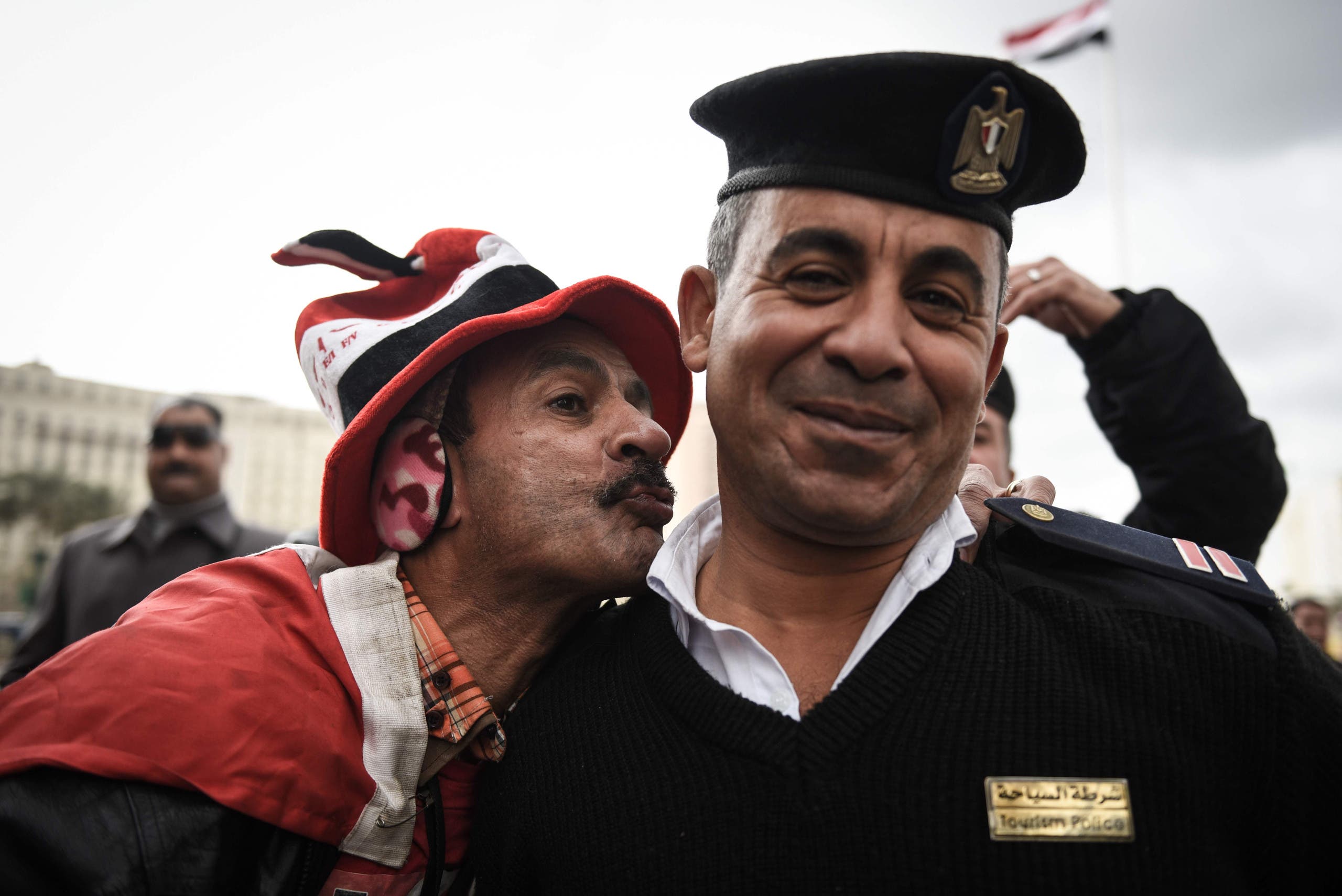 A pro-government Egyptian man kisses a policeman on Cairo's landmark Tahrir Square on January 25, 2016, as the country marks the fifth anniversary of the 2011 uprising. (AFP)
SHOW MORE
Last Update: Tuesday, 26 January 2016 KSA 23:31 - GMT 20:31