An EgyptAir plane flying from Alexandria to Cairo was hijacked and forced to land in Cyprus on Tuesday but the passengers and crew were freed unharmed and the hijacker, whose motives remained a mystery, was arrested after giving himself up.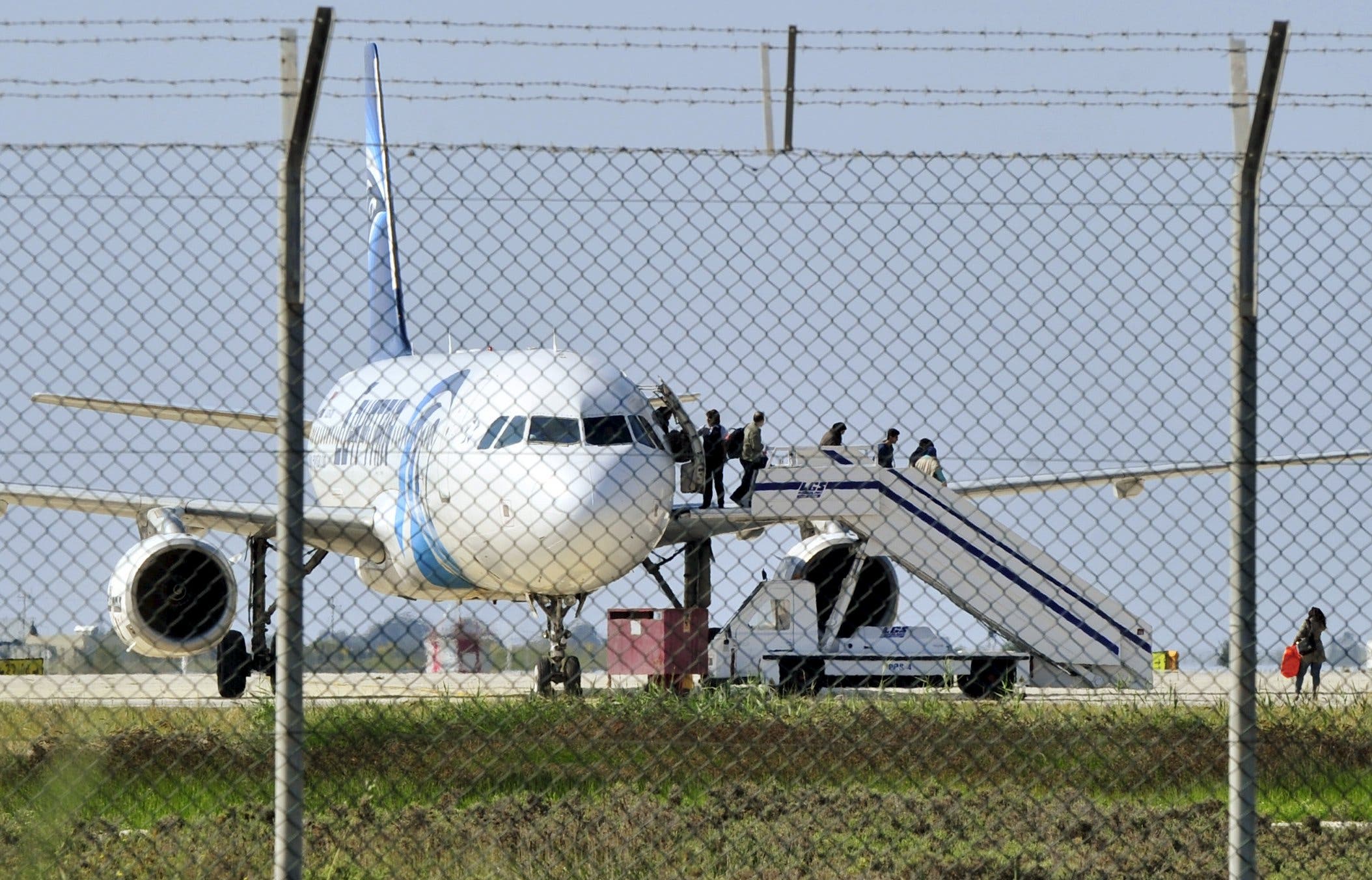 Passengers evacuate a hijacked EgyptAir Airbus 320 plane at Larnaca airport, Cyprus, March 29, 2016. (Reuters)
Cyprus' foreign affairs ministry identified the hijacker as Seif Eldin Mustafa.
Not terrorism-related
'Suicide belt' claims
Press statment (2) Cairo, March 29, 2016 Negotiations with the Hijacked result in the release of all the passengers, except the crew and four foreigners.

Posted by EGYPTAIR on Tuesday, March 29, 2016
Our flight MS181 is officially hijacked. we'll publish an official statement now. #Egyptair

— EGYPTAIR (@EGYPTAIR) March 29, 2016
The hijacked flight #MS181 is currently standing on ground at Larnaca Airport with transponder on pic.twitter.com/9phFjuXUaX

— Flightradar24 (@flightradar24) March 29, 2016
#MS181 operating from Alexandria to Cairo, now diverted to Larnaca. https://t.co/DYGhF8Uoe1 pic.twitter.com/TsxRpFg0vy

— Flightradar24 (@flightradar24) March 29, 2016
SHOW MORE
Last Update: Wednesday, 30 March 2016 KSA 00:51 - GMT 21:51