Families of victims of Sunday's bombing at Alexandria's Coptic cathedral gathered at the Monastery of Saint Mina under heavy security on Monday as Egypt's cabinet approved a three-month state of emergency ahead of a scheduled trip by Pope Francis.

Coffins of the 17 killed were lined up on the tiled square outside the monastery ahead of the funeral. Police checked cars as they entered the grounds, with hundreds of people gathered outside, and dozens of tanks lined parts of the road from Cairo.

The blast in Egypt's second largest city came hours after a bomb struck a Coptic church in Tanta, a nearby city in the Nile Delta, killing 27 and wounding nearly 80.

Both attacks were claimed by the ISIS, which has waged a campaign against Egypt's Christian minority, the largest in the Middle East. The Copts, whose presence in Egypt dates to the Roman era, have long complained of religious persecution and accused the state of not doing enough to protect them.

Coming on Palm Sunday, when Christians mark the arrival of Jesus in Jerusalem, the bombings appeared designed to spread fear among Copts, who make up 10 percent of Egypt's population.

They also raised security fears ahead of a visit to Cairo by Roman Catholic Pope Francis planned for April 28-29.

Coptic Pope Tawadros, who was leading the mass in Alexandria's Saint Mark's Cathedral when the bomb exploded, was not harmed, the Interior Ministry said.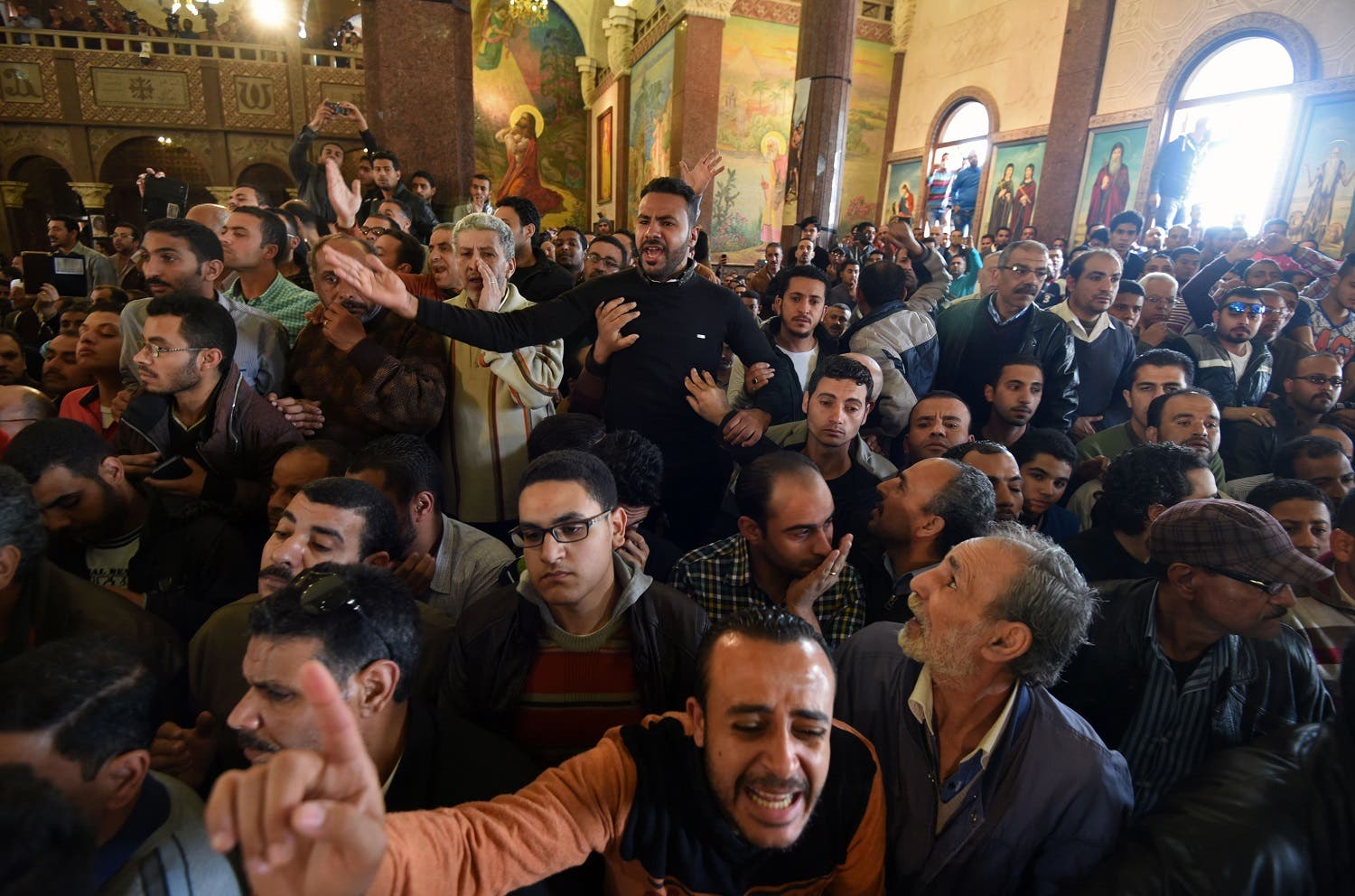 Men mourn for the victims of the blast at the Coptic Christian Saint Mark's church in Alexandria the previous day during a funeral procession at the Monastery of Marmina in the city of Borg El-Arab, east of the northern port city, on April 10, 2017. (AFP)
Softer Christian target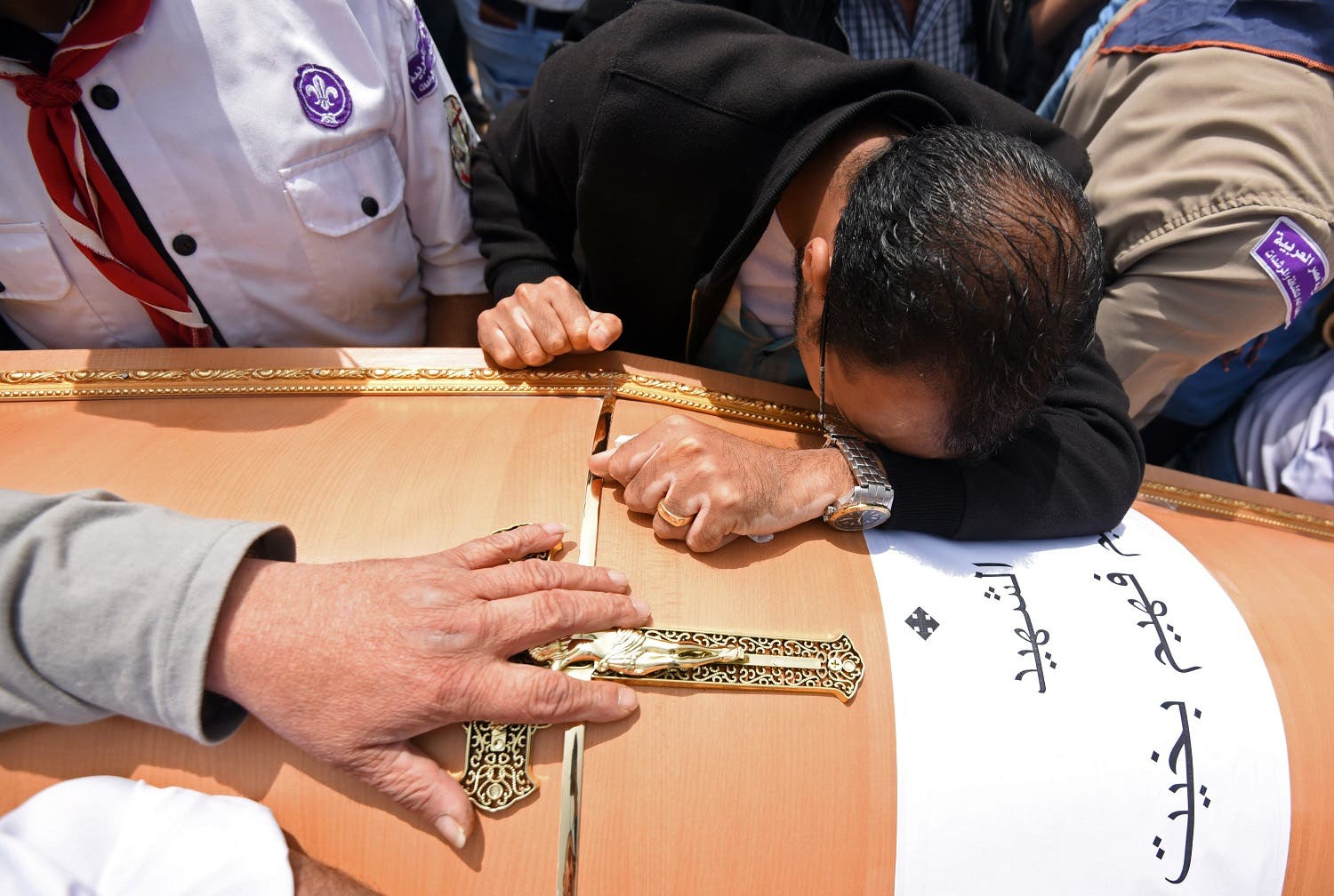 Men mourn over the coffin of one of the victims of the blast at the Coptic Christian Saint Mark's church in Alexandria the previous day during a funeral procession at the Monastery of Marmina in the city of Borg El-Arab, east of Alexandria, on April 10, 2017. (AFP)
SHOW MORE
Last Update: Monday, 10 April 2017 KSA 16:33 - GMT 13:33