The suicide bombers behind the blasts which targeted two churches in Egypt on Sunday were identified as Abu Ishaq and Abu al-Baraa al-Masri, Al Arabiya TV's correspondent in Cairo reported.

Abu Ishaq al-Masri is allegedly responsible for targeting the church in Alexandria. He was born in September 1990 in Manyat Al Kamh. He holds a Bachelor Degree in Commerce.

He worked as an accountant in Kuwait for four months then he traveled to Turkey then to Syria on December 26, 2013. He later returned to Sinai.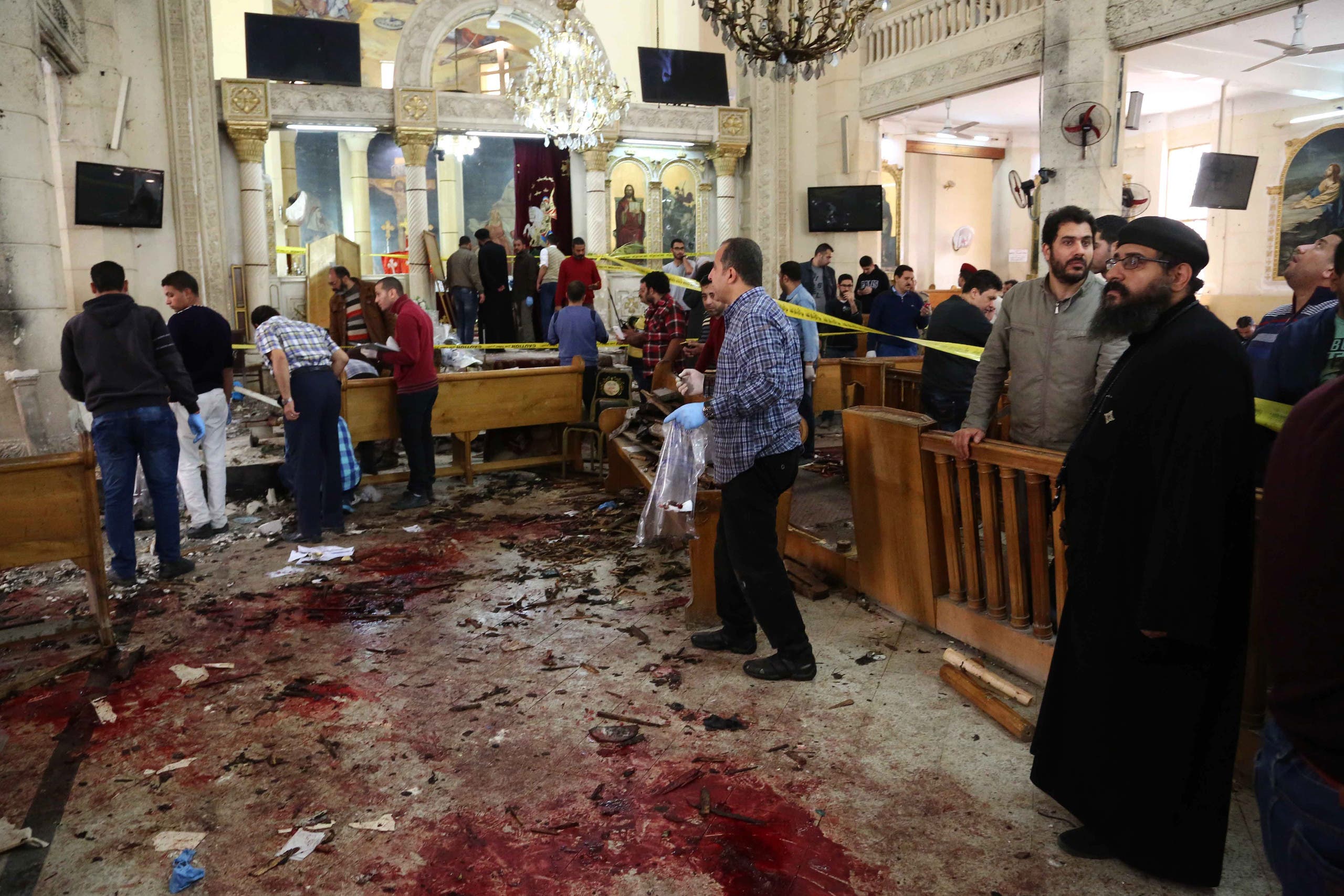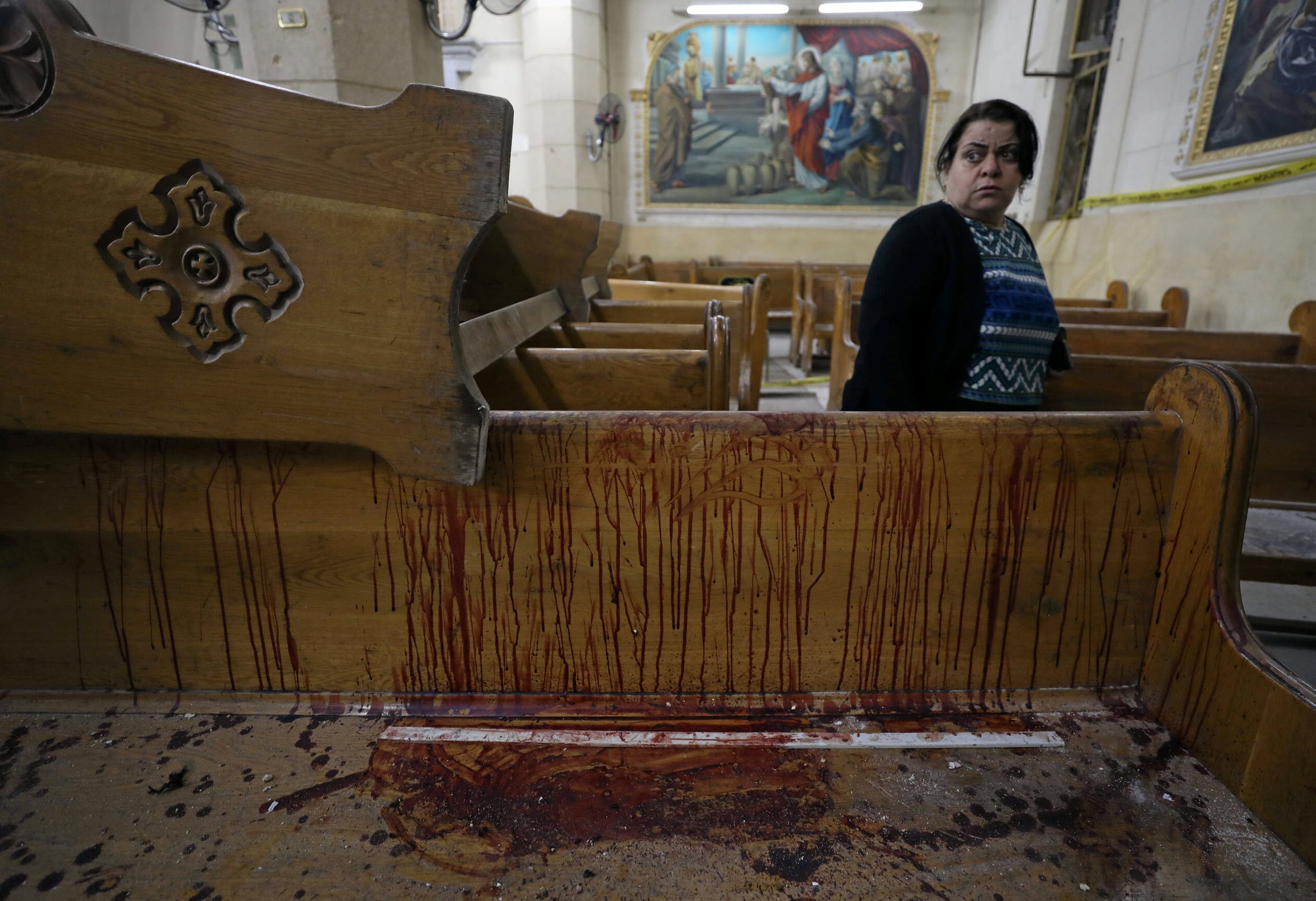 A woman stands near a pew covered in blood inside a Coptic church that was bombed on Sunday in Tanta, Egypt, April 9, 2017. (Reuters)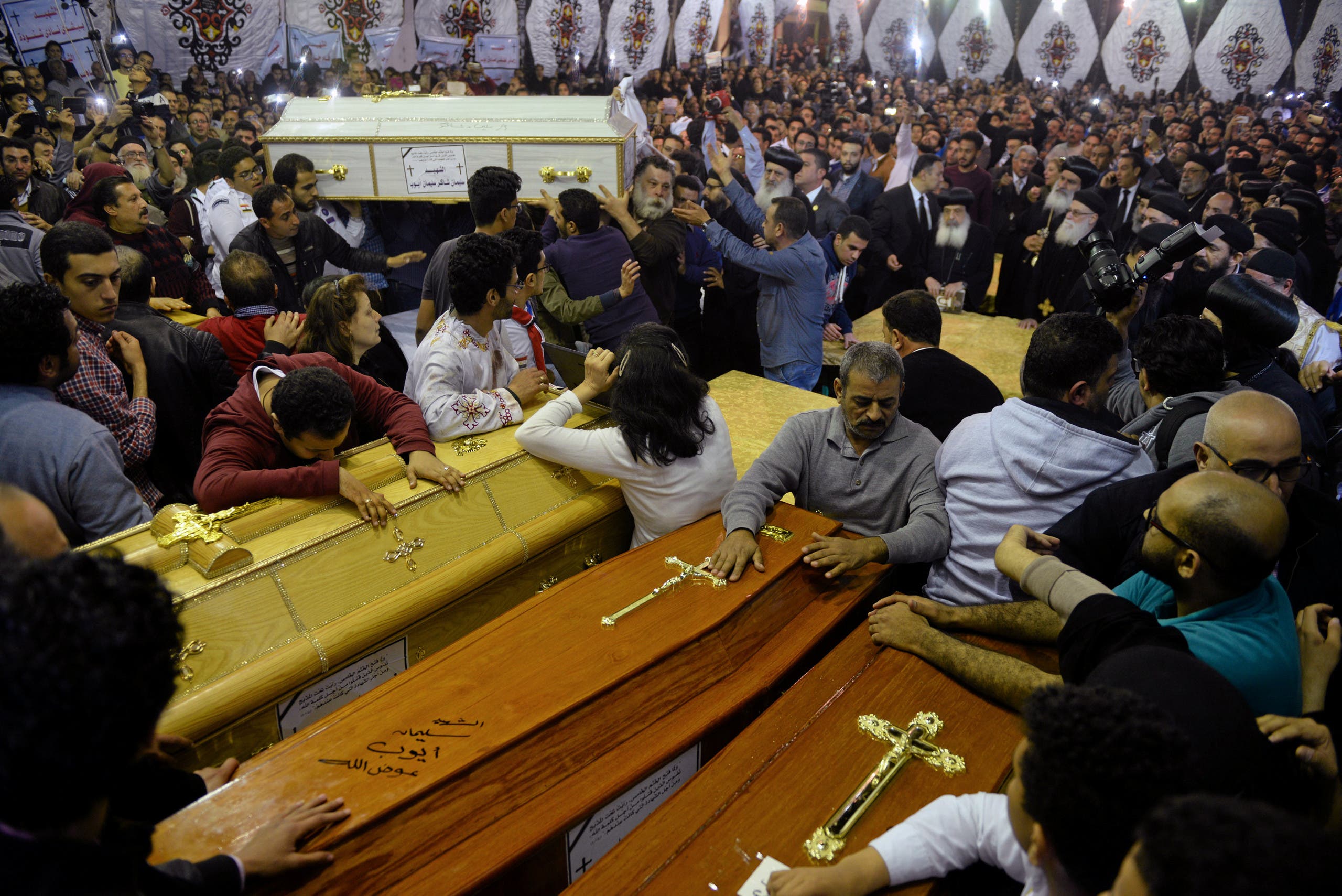 People watch as the coffins of victims arrive to the Coptic church that was bombed on Sunday, in Tanta, Egypt, April 9, 2017. (Reuters)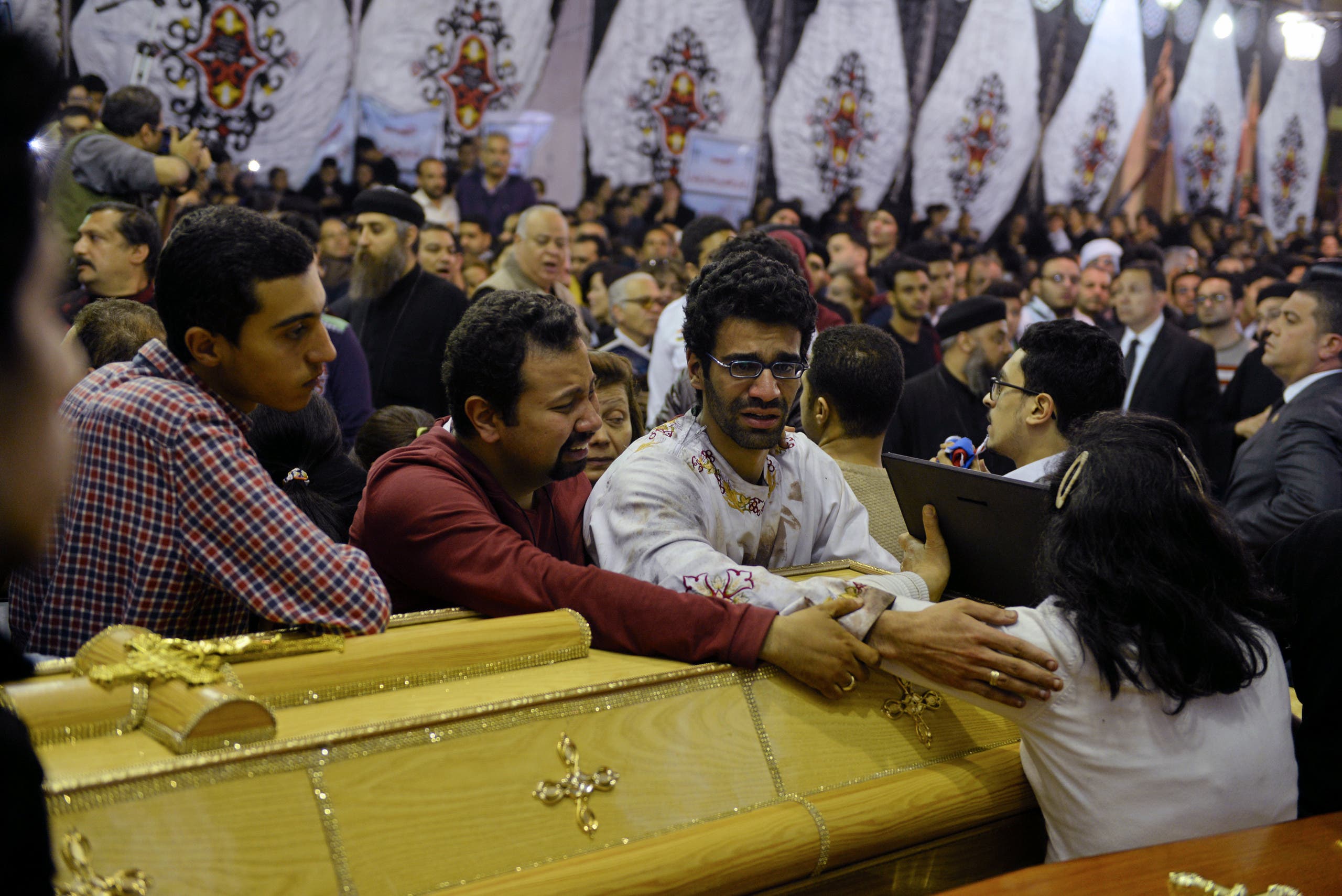 Coffins of victims arrive to the Coptic church that was bombed on Sunday, in Tanta, Egypt, April 9, 2017. (Reuters)
SHOW MORE
Last Update: Monday, 10 April 2017 KSA 08:39 - GMT 05:39