Iraqi forces pushed further into Mosul from the north on the second day of a new push to speed up the nearly seven-month attempt to dislodge ISIS, commanders said on Friday.

ISIS tried to block the troops' northerly advance into their de facto Iraqi capital with suicide car bombs and sniper fire, Brigadier General Walid Khalifa, deputy commander of the 9th brigade, told Reuters in Hulayla, west of Musherfa.

His troops had killed about 30 militants, destroyed five car bombs before they could be used against them, he said.

US air support has proved vital for spotting suicide car bombs and for avoiding targets where civilians are trapped.

Brigadier General Yahya Rasool, a spokesman for the joint operations command, told Reuters the militants "didn't have time to make barriers, the advance since yesterday has been good".

An army statement said the Second Musherfa district as well as the Church and Mikhail's Monastery area had been retaken.
Civilian escape routes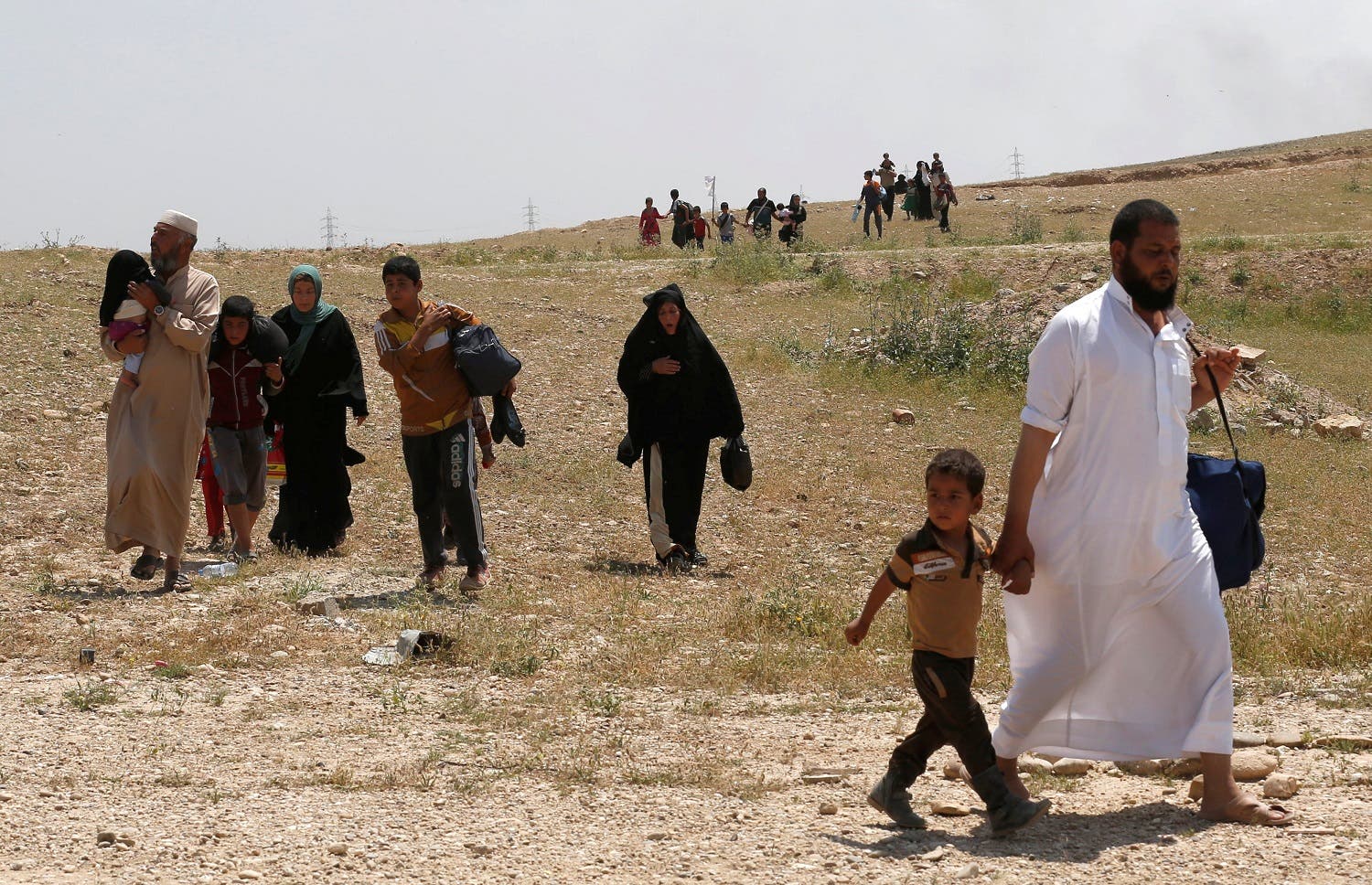 Displaced Iraqi civilians flee as members of Iraqi Army clash with ISIS fighters, in north west of Mosul, Iraq, May 5, 2017. (Reuters)


Rasool said Iraqi forces rescued 1,000 families on Thursday.

Footage taken by a drone operated by the Iraqi 9th Armored Division over the northwestern suburb of Musherfa and seen by Reuters, showed the militants had scant defenses there, unlike in other parts of Mosul where streets are blocked by anti-tank barriers and vehicles.

US Army Lieutenant Colonel James Browning, the partnered adviser to the 9th, said the militants had tried to keep some streets open in order to use suicide car bombs.
White flag
SHOW MORE
Last Update: Friday, 5 May 2017 KSA 17:03 - GMT 14:03