The recapture of the Mosul mosque where ISIS chief Abu Bakr al-Baghdadi made his only known public appearance marks the "end" of the militants' state, Iraq's prime minister said Thursday.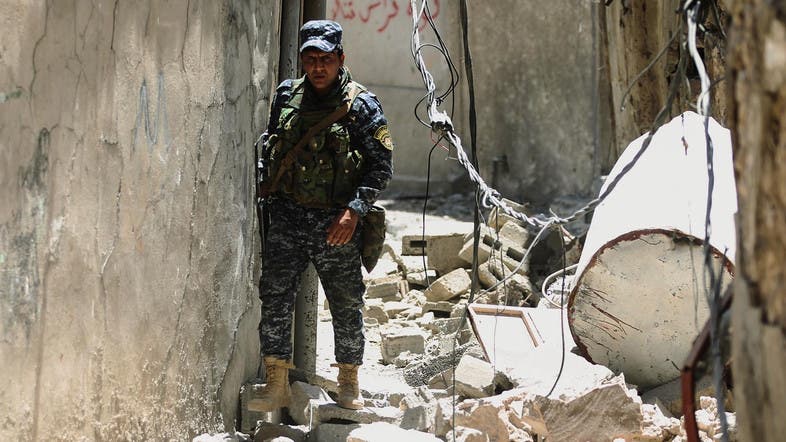 A member of the Iraqi federal police during the advance through the Old City of Mosul on June 28, 2017. (AFP)
Arduous task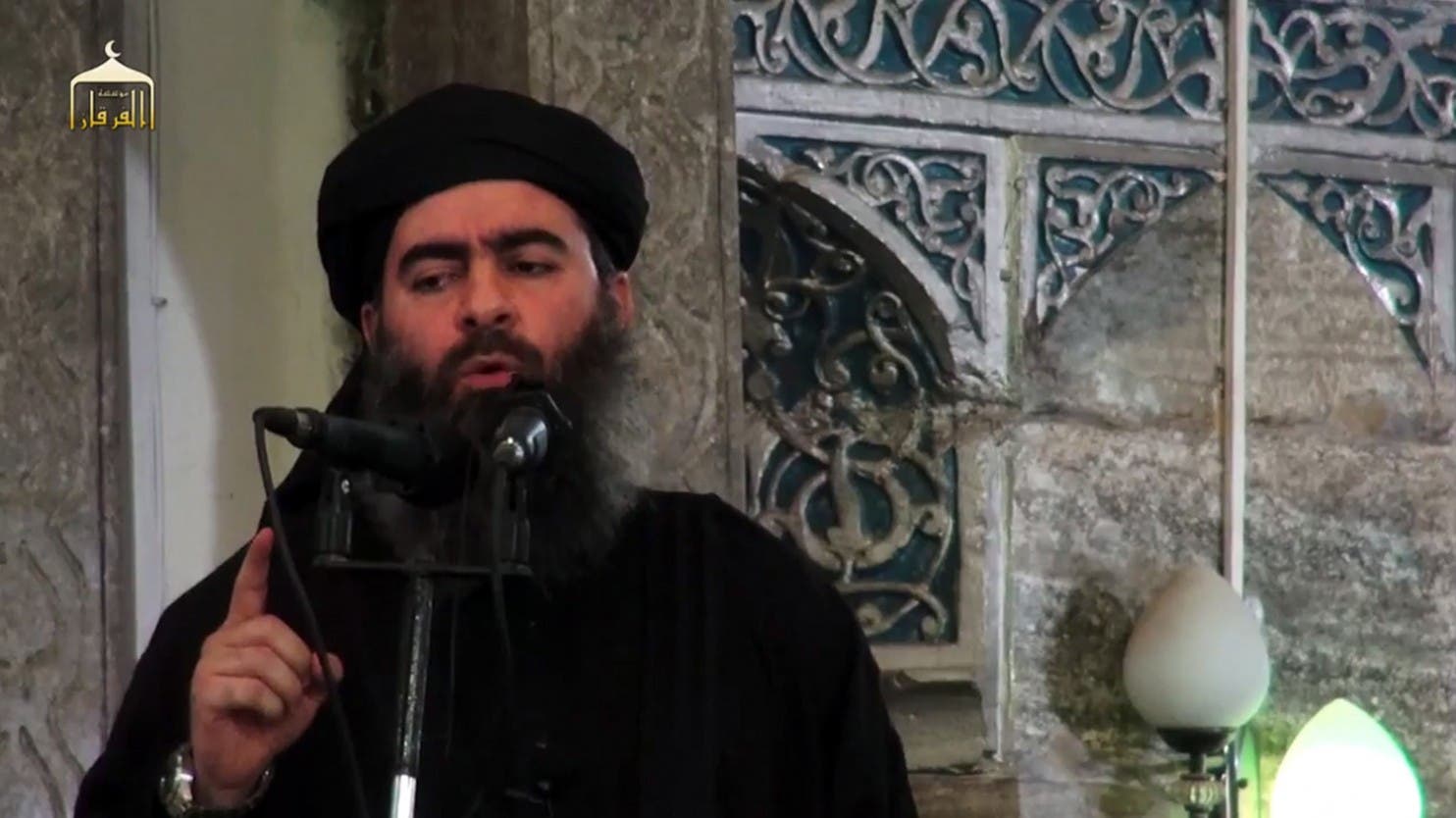 File photo shows Baghdadi speaking at Nuri mosque in Mosul. (AFP)


Baghdadi proclaimed himself "caliph," or ruler of all Muslims, from the Grand al-Nuri Mosque's pulpit on July 4, 2014, after the insurgents overran vast swathes of Iraq and Syria.

His speech from the mosque was the first time he revealed himself to the world and the footage broadcast then is to this day the only video recording of him as "caliph".

He has left the fighting in Mosul to local commanders and is believed to be hiding in the border area between Iraq and Syria, according to US and Iraqi military sources.

ISIS last week broadcast a video showing much of the mosque and brickwork minaret reduced to rubble. Only the stump of the Hunchback remained, and a dome of the mosque supported by a few pillars which resisted the blast.

The mosque was named after Nuruddin al-Zanki, a noble who fought the early Crusaders from a fiefdom that covered territory in modern-day Turkey, Syria and Iraq. It was built in 1172-73, shortly before his death, and housed an Islamic school.

The Old City's stone buildings date mostly from the medieval period. They include market stalls, a few mosques and churches, and small houses built and rebuilt on top of each other over the ages.

The Iraqi state's failure to prevent Islamic State from overtaking as much as a third of the country in 2014 is fueling arguments in favor of greater self-determination of Christian and other minorities it failed to protect.

A group of Assyrian, Chaldean and Syriac Christians published a document on Thursday after a conference in Brussels this week calling for the self-governance of Christians in the Nineveh Plains east and north of Mosul, where they have a strong presence.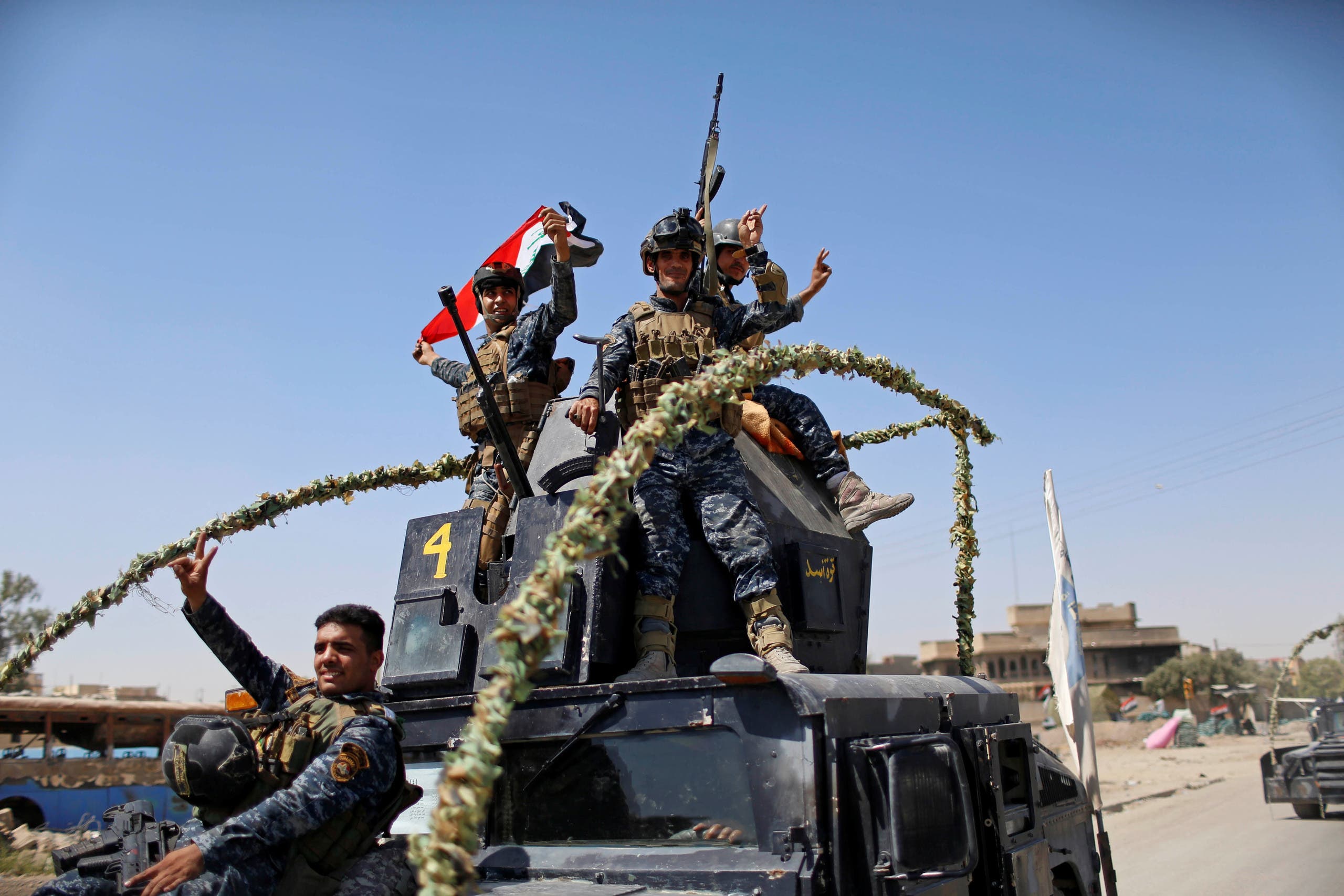 Members of the Iraqi Federal Police gesture after returning back from the front line in the Old City of Mosul, Iraq June 28, 2017. (Reuters)
SHOW MORE
Last Update: Friday, 30 June 2017 KSA 06:27 - GMT 03:27