It was a lucky haircut that opened the doors of Iraq to Father Patrick Desbois.

In 2015, the French priest was trying to find a way to get into Iraq and help the Yazidi people fleeing Islamic State militants, after watching their suffering on TV for months.

One winter's day, as he was in Brussels for a meeting and in need of a haircut, he stepped into the first open barber's shop and found himself being attended to by an Iraqi man.

"I told him I was very concerned about what was happening to the Yazidis and he told me: 'I am Yazidi, my father is teaching English in the (refugee) camps,'" Desbois, 62, told the Thomson Reuters Foundation.

The barber helped him with contacts to go to northern Iraq, setting off a two-year journey that would see Desbois open two centres to help women and girls enslaved for sex and traumatized Yazidi children transition back into society.

Many of the women had to provide for themselves for the first time, having lost their husbands and fathers to Islamic State and so one of his projects is to teach women how to sew.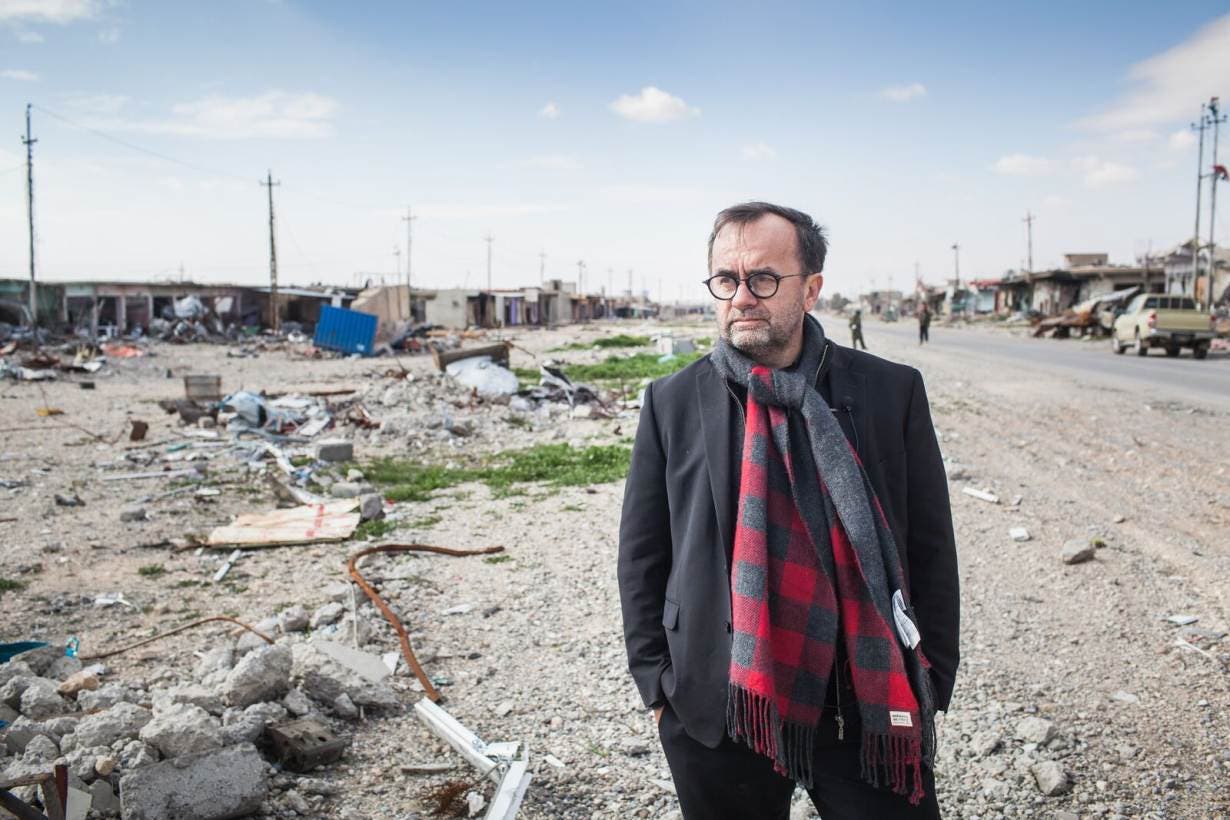 French priest Patrick Desbois stands on the side of a street in Iraq in an undated handout photo. (Credit: Thomson Reuters Foundation/Yahad In-Unum/Emmanuelle Foussat)

Every two months, 25 former ISIS captives are trained to make clothing in a sewing workshop where they are flanked by psychologists who help them cope with their ordeal.

"We try to help them to reestablish their confidence in the future and even to think about the future," said Desbois.

More than 5,000 Yazidis were rounded up and slaughtered and some 7,000 women and girls forced into sex slavery, when ISIS militants assaulted the community's heartland in Sinjar, northern Iraq in August 2014.

Desbois said his organization, Yahad In-Unum, which mixes the Hebrew and Latin words for "together in one", has so far trained 125 women in a refugee camp in northern Iraq.

For the boys, many of whom struggle to get back to a normal life after being separated from their families and brainwashed into violence by the jihadist group, there are professional psychologists who provide support.

In some cases, the first step is to teach the boys their mother tongue again, as many were forbidden to speak anything but Arabic by the militants, said Desbois. Then they must be persuaded to accept family members who they may not recall or have been taught to reject.

"It is quite literally a process akin to reclaiming someone who has been brainwashed by a cult," he said.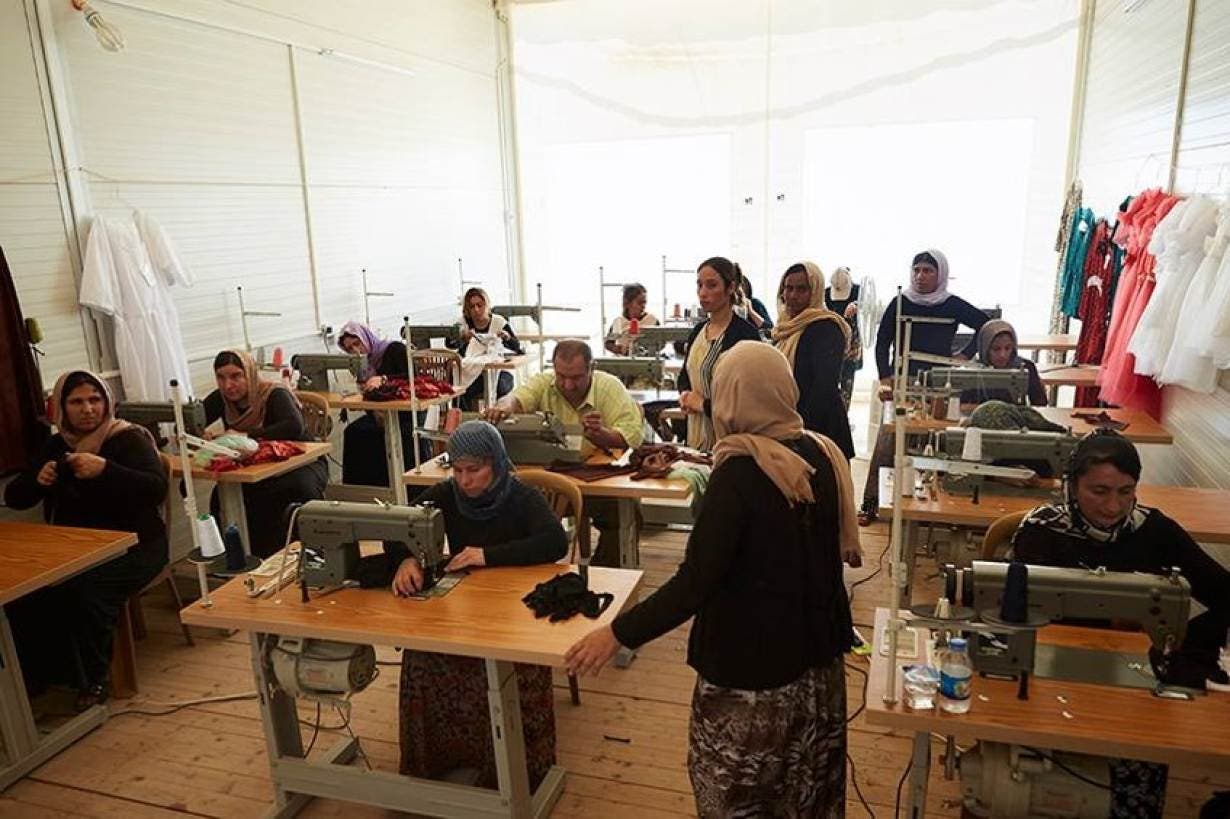 Yazidi women work at a sewing workshop run by charity Yahad-In Unum in northern Iraq in this undated handout photo. (Courtesy of Yahad-In Unum/Thomson Reuters Foundation)
Fresh trauma
SHOW MORE
Last Update: Tuesday, 10 October 2017 KSA 15:39 - GMT 12:39