US President Donald Trump said Monday that "major decisions" would be made on a Syria response in the next day or two, after warning that Damascus would have a "big price to pay" over an alleged chemical attack on a rebel-held town.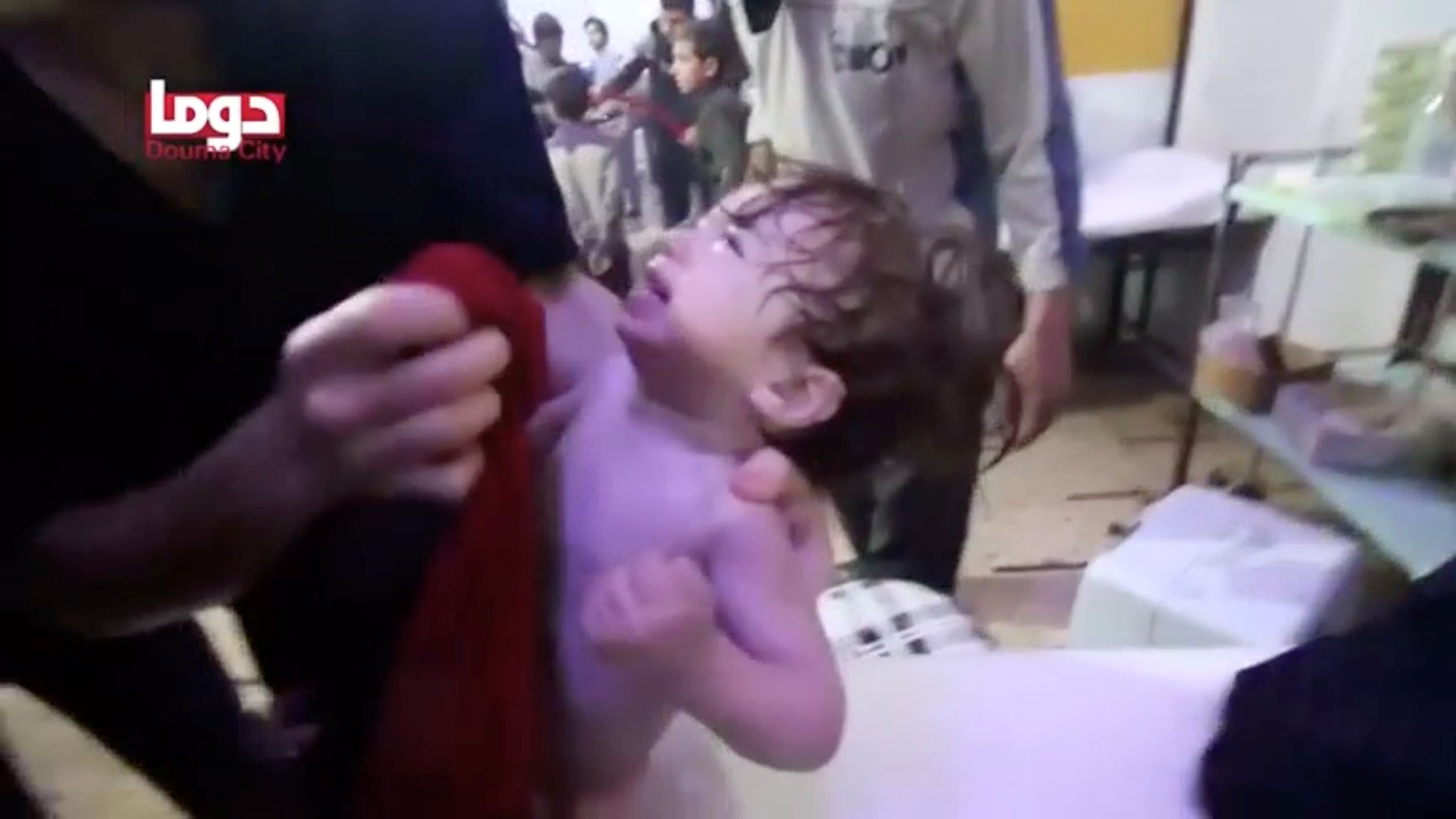 A child cries as they have their face wiped following alleged chemical weapons attack, in what is said to be in Douma, Syria in this still image from video obtained by Reuters on April 8, 2018. (Reuters)
40 people killed

Trump was to meet with his senior military leadership on Monday, the same day his new national security adviser, John Bolton, assumes his post. Bolton has previously advocated significant airstrikes against Syria.
Russia's support of Assad
SHOW MORE
Last Update: Monday, 9 April 2018 KSA 19:41 - GMT 16:41