Jordan's King Abdullah on Thursday swore in a new government led by a former World Bank economist and mandated to review a disputed tax system after widespread protests against IMF-driven austerity measures.

A government official said the new cabinet decided at a meeting after the swearing-in ceremony to withdraw a contentious personal and corporate tax bill which the previous government had sent to parliament and triggered the protests.

King Abdullah appointed Omar al-Razzaz, a Harvard-educated economist outside the ranks of the traditional political elite, as prime minister last week.

Razzaz replaces Hani Mulki, a business-friendly politician who was dismissed to defuse public anger that triggered some of the largest popular protests in years.

Thousands of Jordanians took to the streets in Amman and in provincial towns earlier this month against a series of tax rises since the start of the year.

Foreign Minister Ayman Safadi and Interior Minister Samir al Mubaydeen kept their posts in Razzaz's 28-member cabinet, dominated by a mix of conservative politicians and Western-leaning technocrats, including seven women.

"The (economic) challenges we face are the accumulation of decades, in fact... nearly two decades," Razzaz said, pledging to address sluggish growth and eroding living conditions.

Rajai Muasher, a conservative politician and influential banker and among Jordan's wealthiest businessmen, was appointed as deputy prime minister.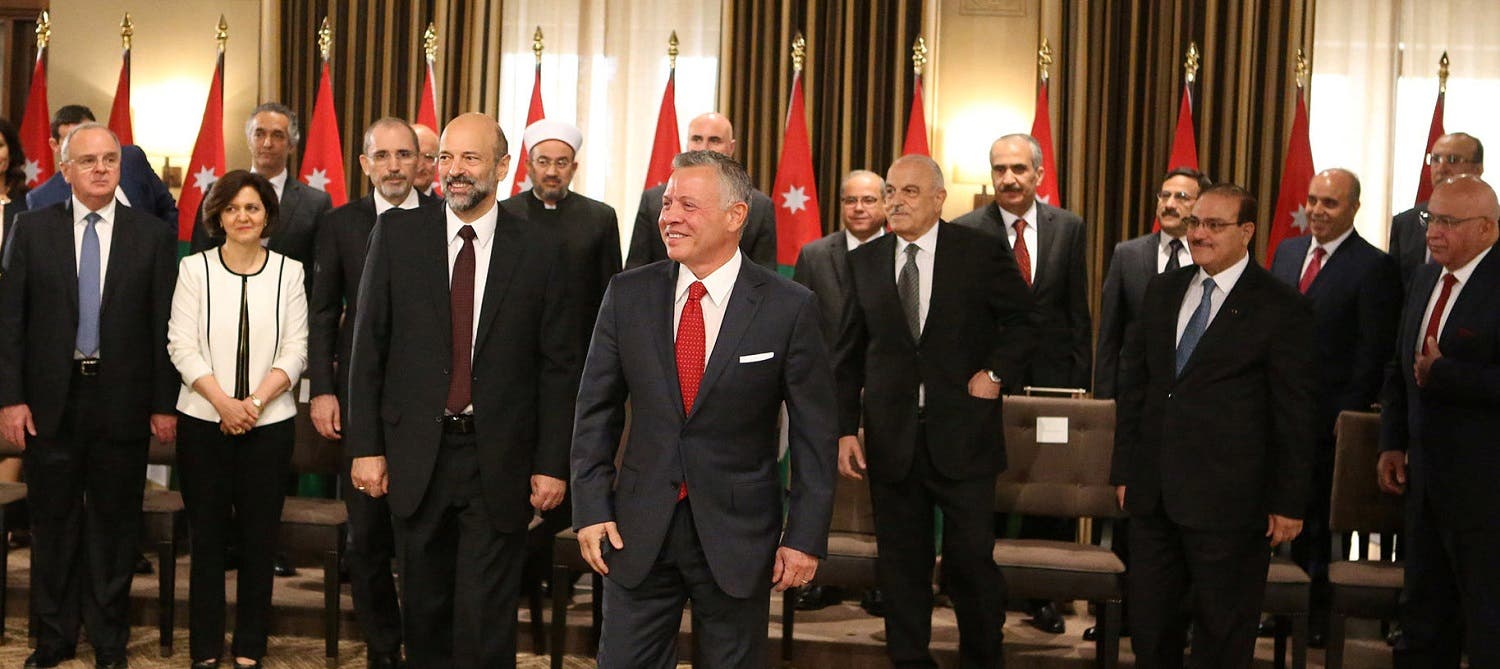 King Abdullah II stands near Prime Minister Omar al-Razzaz during a swearing-in ceremony of the new cabinet in Amman, Jordan June 14, 2018. (Reuters)


Razzaz appointed long-time veteran finance ministry official Izzeddin Kanakrieh as the new finance minister to complete negotiations over a tough three-year program with the IMF.
Tax hikes
SHOW MORE
Last Update: Thursday, 14 June 2018 KSA 22:38 - GMT 19:38