The US State Department criticized Lebanon's Iran-backed Hezbollah group on Monday for digging tunnels into Israel and stockpiling rockets, as Washington steps up efforts to isolate Tehran.

In recent weeks, Israeli forces uncovered tunnels they said were dug by Hezbollah, and Lebanon complained about Israel's construction of a barrier along disputed parts of the border.

The United States, Israel's closest ally, regards Hezbollah as a terrorist group and has pledged tougher steps to counteract Iranian influence in the region, but it has also reiterated its backing for the Lebanese government - which includes Hezbollah representatives - and army.

Secretary of State Mike Pompeo last week vowed to expel "every last Iranian boot" from Syria, where Iran has been fighting alongside Hezbollah, and where Israel has been carrying out strikes against both.

"While Lebanon has the right to defend itself, that is the right of the Lebanese state alone," said David Hale, US under secretary of state for political affairs, after meeting Lebanese prime minister designate Saad al-Hariri.

"It is unacceptable to have a militia outside the control of the state, and unanswerable to all people of Lebanon digging attack tunnels across the blue line to Israel or assembling an arsenal of over 100,000 missiles with which to threaten regional stability," he added.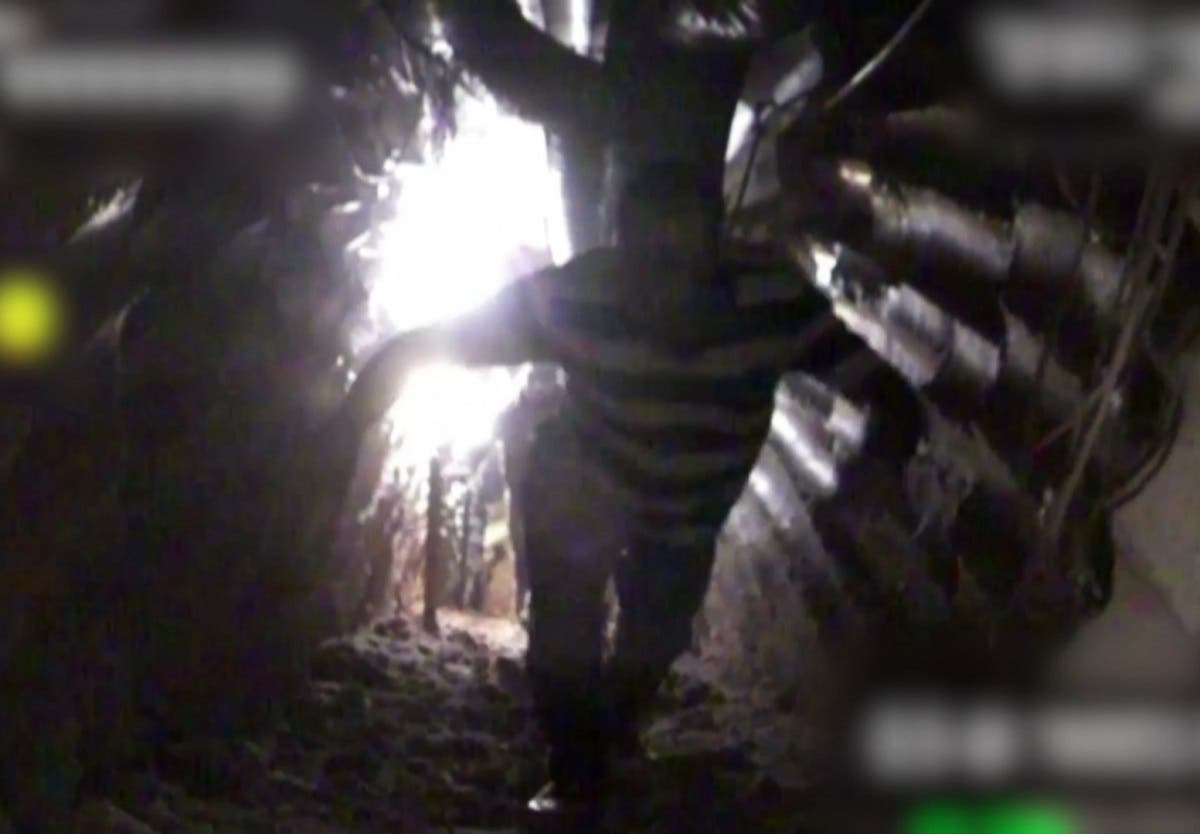 A video grab from footage made available by the Israeli military shows what the army says are members of Lebanon's Shiite Hezbollah movement walking inside a tunnel under the border between southern Lebanon and northern Israel. (AFP)
Oil dispute
SHOW MORE
Last Update: Monday, 14 January 2019 KSA 21:02 - GMT 18:02