U.S. President Barack Obama on Wednesday offered his condolences to Canadian Prime Minister Stephen Harper over the "tragic" attack near parliament and pledged continued security coordination with Ottawa, Agence France-Presse reported.

"Obviously, the situation there is tragic," Obama told reporters in the Oval Office after Wednesday's attack.

"Just two days ago, a Canadian soldier had been killed in an attack. We now know that another young man was killed today, and I expressed, on behalf of the American people, our condolences to the family and to the Canadian people as a whole," he said after speaking with Harper by telephone.


"We don't yet have all the information about whether this was part a broader network or plan, or whether this was an individual or a series of individuals who have decided to take these actions," Obama said.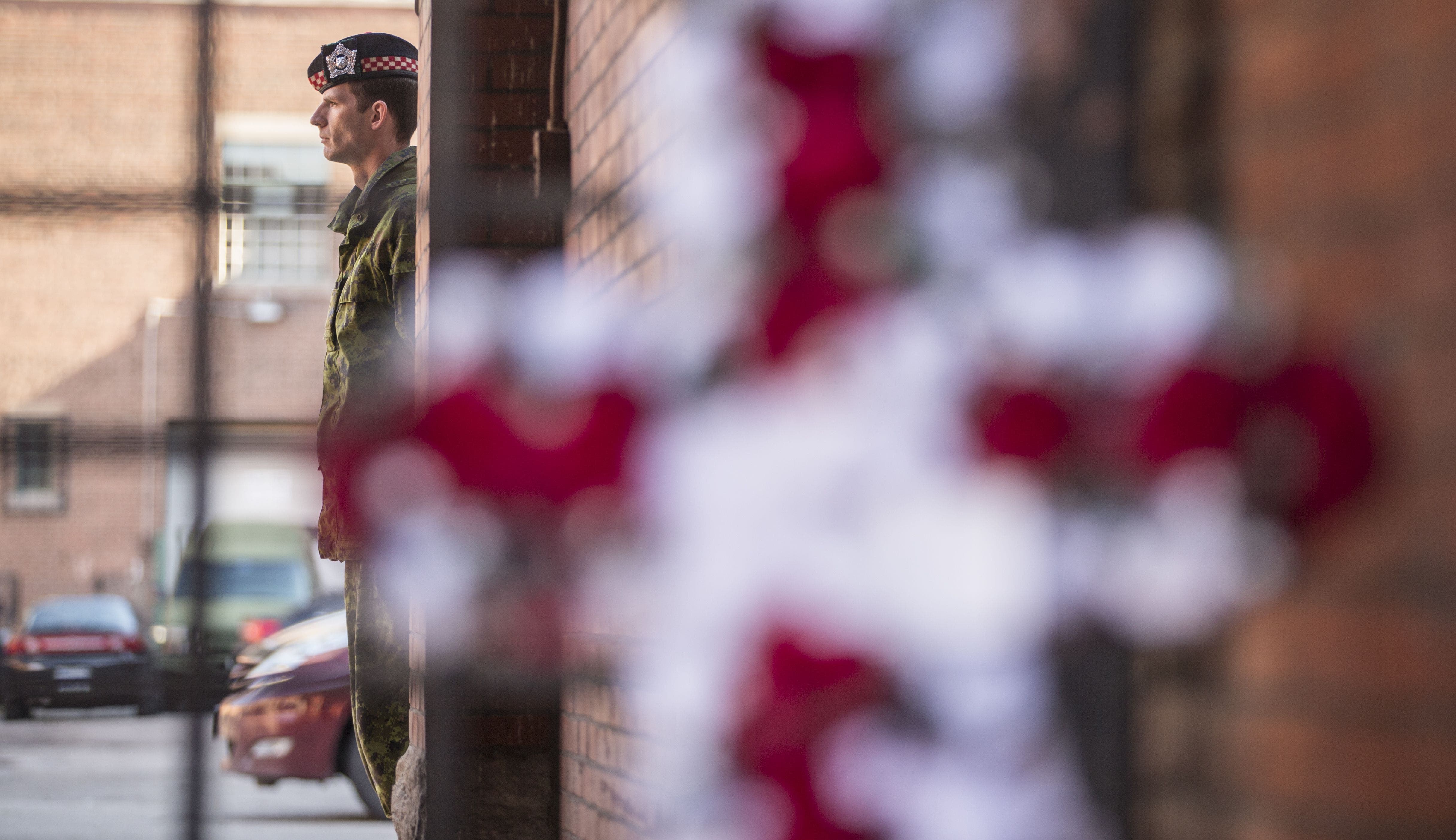 A floral memorial is seen as a soldier stands guard at the John Weir Foote V.C. Armouries in Hamilton, Ontario, October 22, 2014 after a soldier believed to be from the base was killed in an attack in Ottawa. (AFP)


He pledged to ensure that U.S. and Canadian "national security teams are coordinating very closely," especially given their long common border.
Fight against terrorism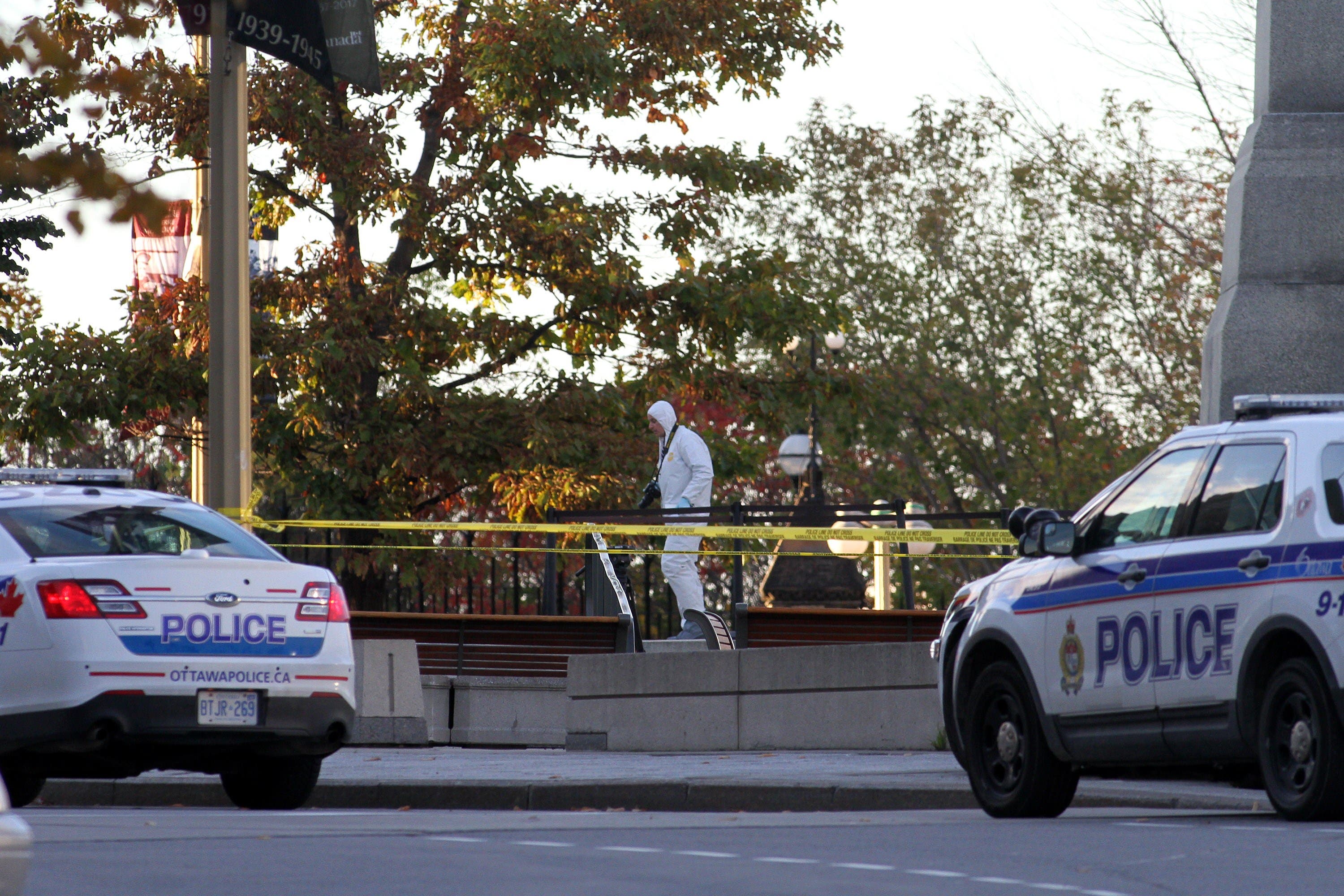 Forensic police officers work near the National War Memorial in Ottawa, Canada on Wednesday October 22, 2014 after a gunman opened fire killing a soldier before entering Parliament Hill and firing several shots in the building. (AFP)


"We are also reminded that attacks on our security personnel and on our institutions of governance are by their very nature, attacks on our country, on our values, on our society, on us Canadians as a free and democratic people who embrace human dignity for all," he said.

Harper also told Canadians more would come out "about the terrorist and any accomplices he may have had."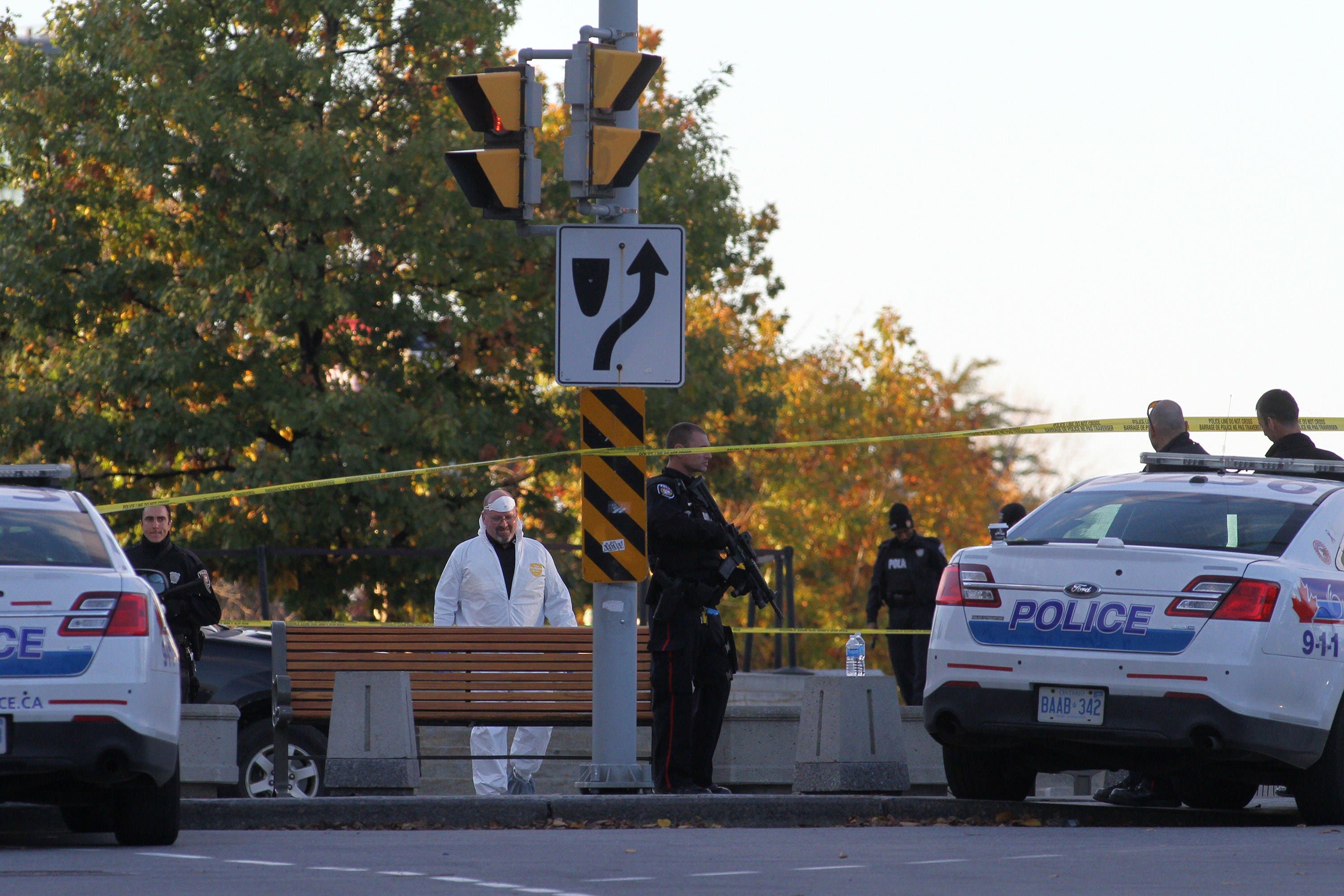 Forensic police officers work near the National War Memorial in Ottawa, Canada on Wednesday October 22, 2014. (AFP)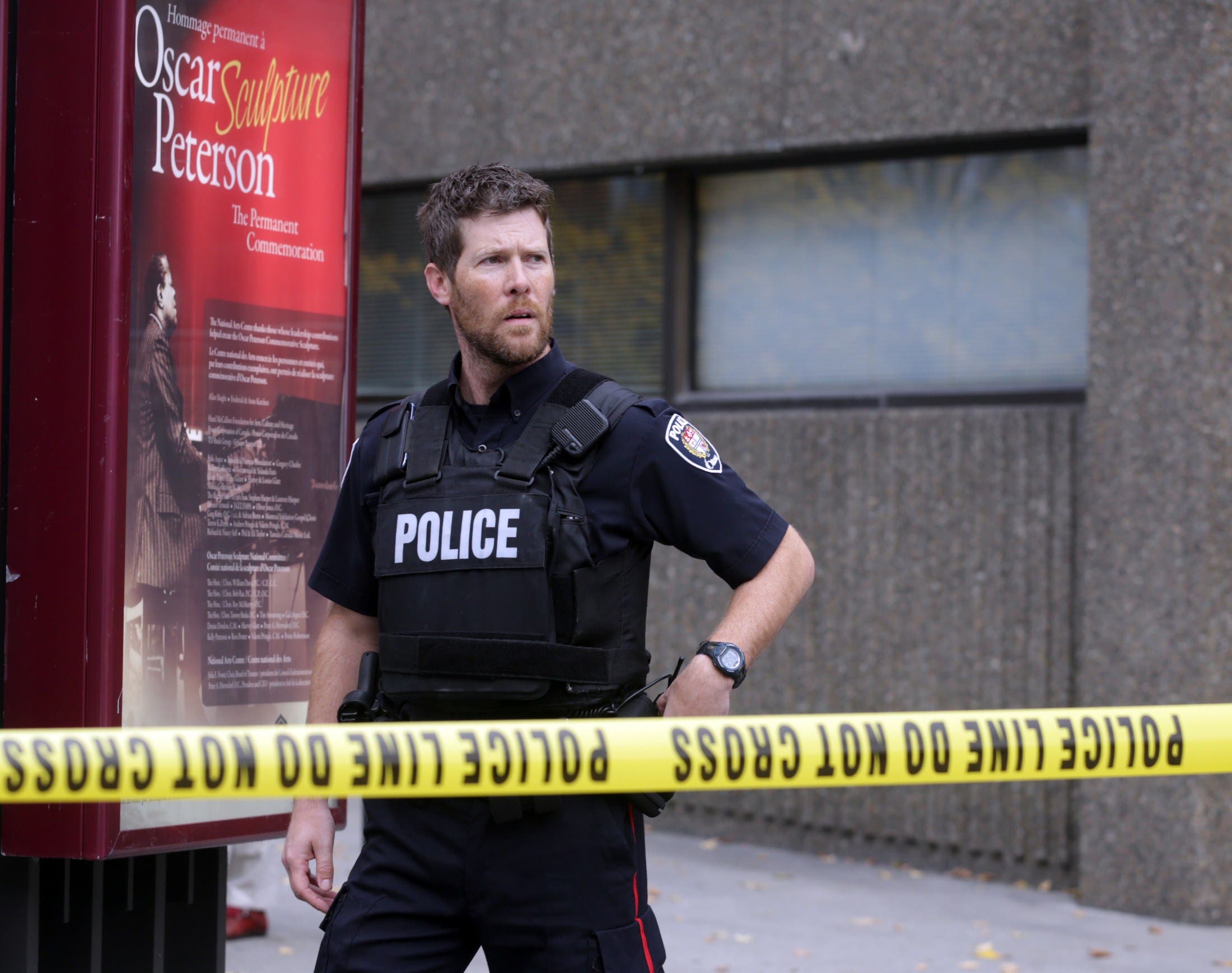 An Ottawa police officer stands guard on Elgin St. in downtown, October 22, 2014 in Ottawa, Canada. (AFP)
SHOW MORE
Last Update: Thursday, 23 October 2014 KSA 13:50 - GMT 10:50