A blast on Monday night at a concert in the English city of Manchester where US singer Ariana Grande had been performing left at least 22 people dead and about 59 injured in what British police said was being treated as a terrorist incident.
EXPLOSION AT MANCHESTER ARENA AND EVERYONE RAN OUT SO SCARY😭 pic.twitter.com/pJbUBoELtE

— ♡♡ (@hannawwh) May 22, 2017
Another chaotic scene from #Manchester Arena. pic.twitter.com/uF8lxNxzWM

— Josh Caplan (@joshdcaplan) May 22, 2017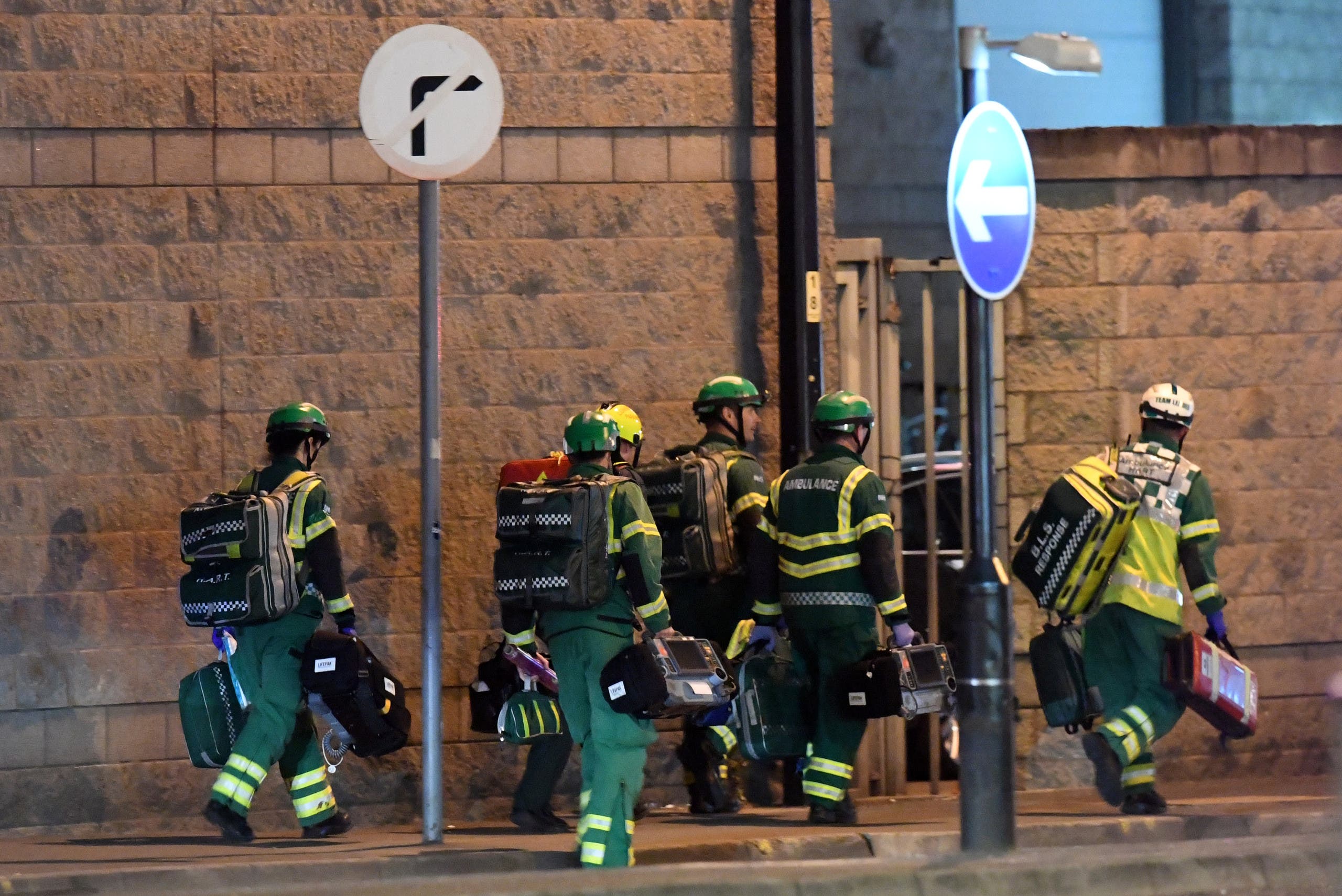 Medics deploy at the scene of a reported explosion during a concert in Manchester, England on May 23, 2017. (AFP)
Anyone in Manchester need a sofa #roomformanchester and need place to stay please message me #manchester #ManchesterArena

— Anna Lysik (@DontCrampMyBlog) May 23, 2017

A spokesperson for Ariana Grande's record label said that the singer was "okay".
The chaos outside #manchesterarena when we were all trying to get out😫I hope everyone is okay ❤️ #Manchester pic.twitter.com/ISgx3AzJTF

— jordan mcbrearty (@JSMcbrearty) May 22, 2017
Armed police are on the scene following reports of an explosion in #Manchester arena.. pic.twitter.com/Qk2goxYrwM

— Raveen Aujmaya (@raveenaujmaya) May 22, 2017
SHOW MORE
Last Update: Tuesday, 23 May 2017 KSA 20:16 - GMT 17:16