Several suspects are still wanted within the framework of a terrorism case that led on Wednesday to a series of searches in Anderlecht, a neighbourhood of Brussels.

"We can't exclude a similar scenario as the one of March 22, 2016 Brussels attacks, but for the moment we have no element that goes into that sense of this hypothesis," said the Prosecutor to Belga, the Belgian press agency.

One day after the searches that led to the arrest of the brothers Saouti, Akim and Khalid, Eric Van der Sijpt the spokesman of the Federal Prosecutor said this morning "We are still looking for several suspects after the raids of last night. We fear that (the suspects) feel cornered after the searches. We fear that they have the same reaction as the March 22, 2016 (Date of the Brussels attacks)".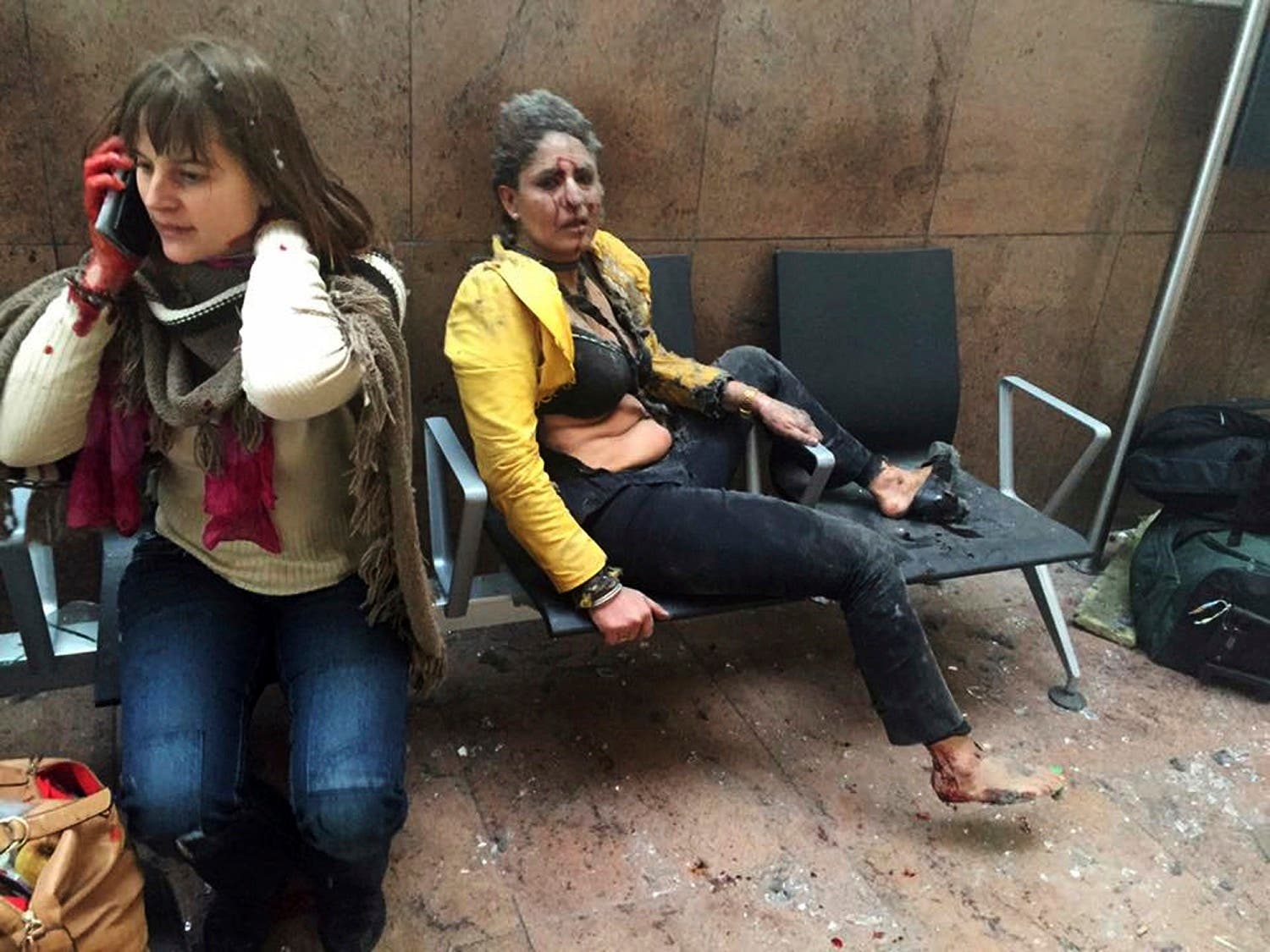 A 40-year-old Jet Airways flight attendant from Mumbai, (right), and another unidentified woman are shown after being wounded in Brussels Airport in Brussels, after explosions rocked the airport on March 22, 2016. (File photo:AP)
SHOW MORE
Last Update: Tuesday, 26 December 2017 KSA 22:30 - GMT 19:30