Two British citizens were critically ill in hospital on Wednesday after they were poisoned with the Novichok nerve agent which struck down a former Russian agent and his daughter in March, Britain's top counter-terrorism officer said.

The British pair, a 44-year-old woman and a 45-year-old man, were hospitalized after being found unwell on Saturday in Amesbury, just a few miles from Salisbury where ex-double agent Sergei Skripal and his daughter Yulia were attacked in March.

"I have received test results from Porton Down [military research centre] which show that the two people have been exposed to the nerve agent Novichok," Neil Basu, Britain's most senior counter-terrorism officer, told reporters.

UK counter-terrorism police are now leading the investigation, though Basu said it was unclear how the two people came into contact with the nerve agent or whether they had been specifically targeted.

Amesbury is just 11 km north of Salisbury, where the Skripals were found slumped unconscious on a bench on March 4.

Police have cordoned off at least five different areas, including a park and a property in Salisbury, and a pharmacy and a Baptist church community center in Amesbury although health chiefs said the risk to the public was low.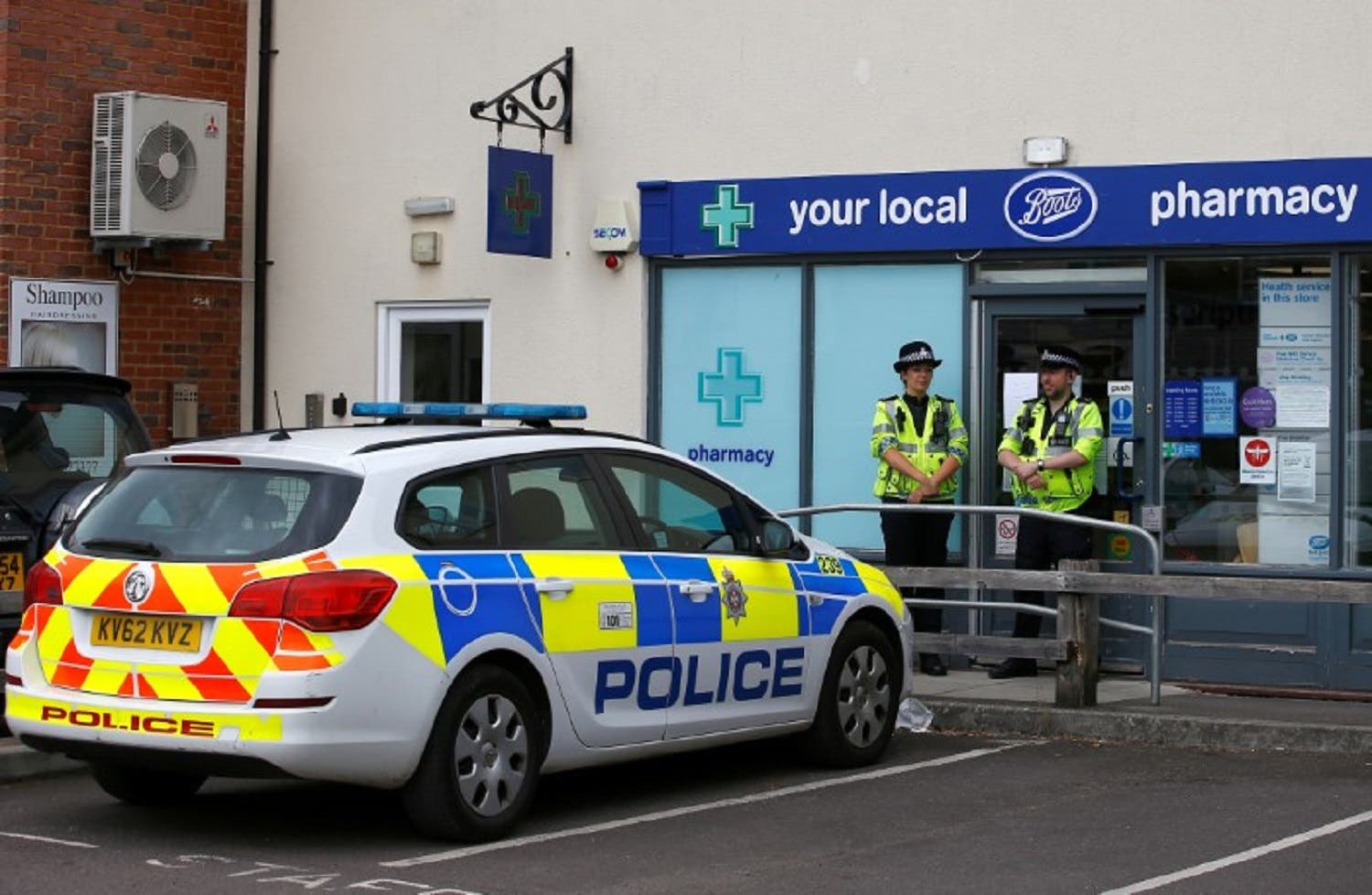 Police officers outside a pharmacy branch which was cordoned off after the poisoning of two people in Amesbury, in the UK. (Reuters)


Britain accused Russia of poisoning Skripal with Novichok nerve agent, the first known offensive use of such a chemical weapon on European soil since World War Two.
Expulsion of Russian diplomats
SHOW MORE
Last Update: Thursday, 5 July 2018 KSA 00:52 - GMT 21:52