Brett Kavanaugh was sworn in as US Supreme Court justice on Saturday, the court said, after a deeply divided US Senate confirmed him to the court and Republicans dismissed accusations of sexual misconduct against the conservative judge.

The Senate confirmed Kavanaugh to the Supreme Court, as Republicans dismissed sexual assault accusations against the conservative judge and delivered a major victory to President Donald Trump.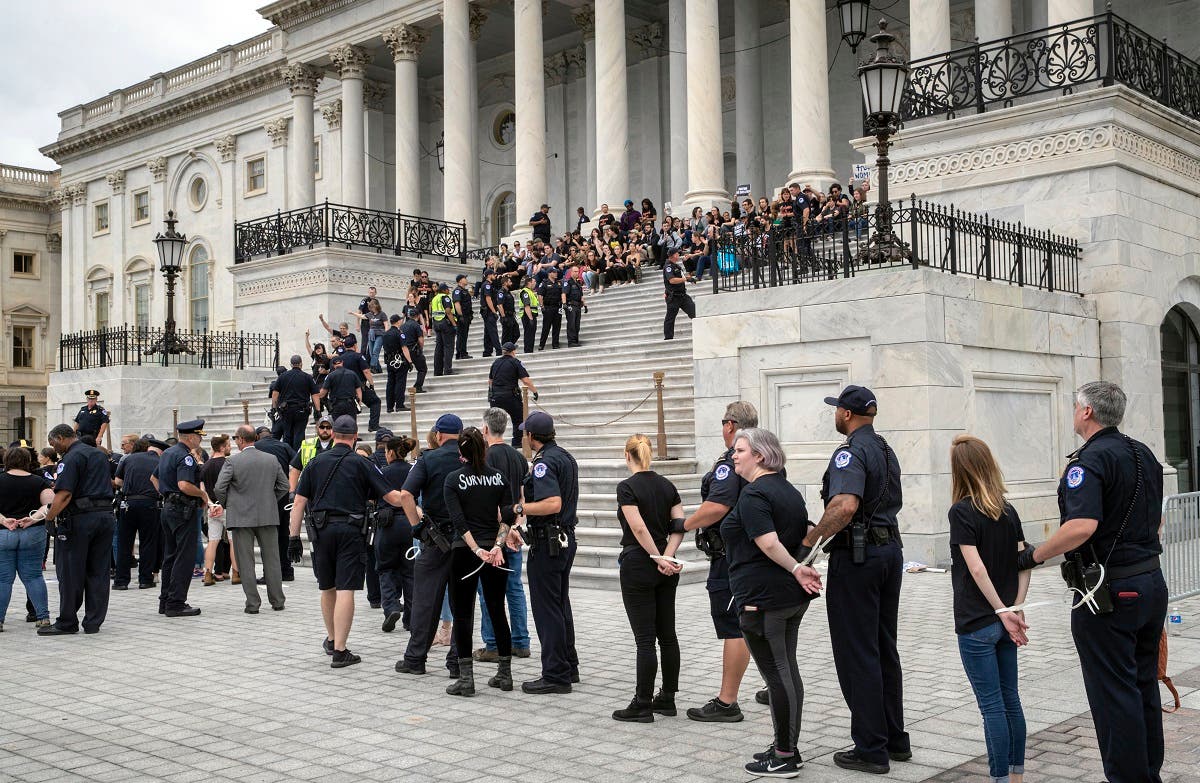 Crowds of activists are arrested after they rushed past barriers and protested from the steps of the Capitol before the confirmation vote on Supreme Court nominee, Brett Kavanaugh, on Oct. 6, 2018. (AP)


Kavanaugh's nomination became an intense personal and political drama when university professor Christine Blasey Ford accused him of sexually assaulting her when they were high school students in a wealthy suburb of Washington in 1982.

Two other women accused him in the media of sexual misconduct in the 1980s.

Kavanaugh fought back hard, denying the accusations in angry and tearful testimony before the Senate Judiciary Committee that was viewed live on television by around 20 million people.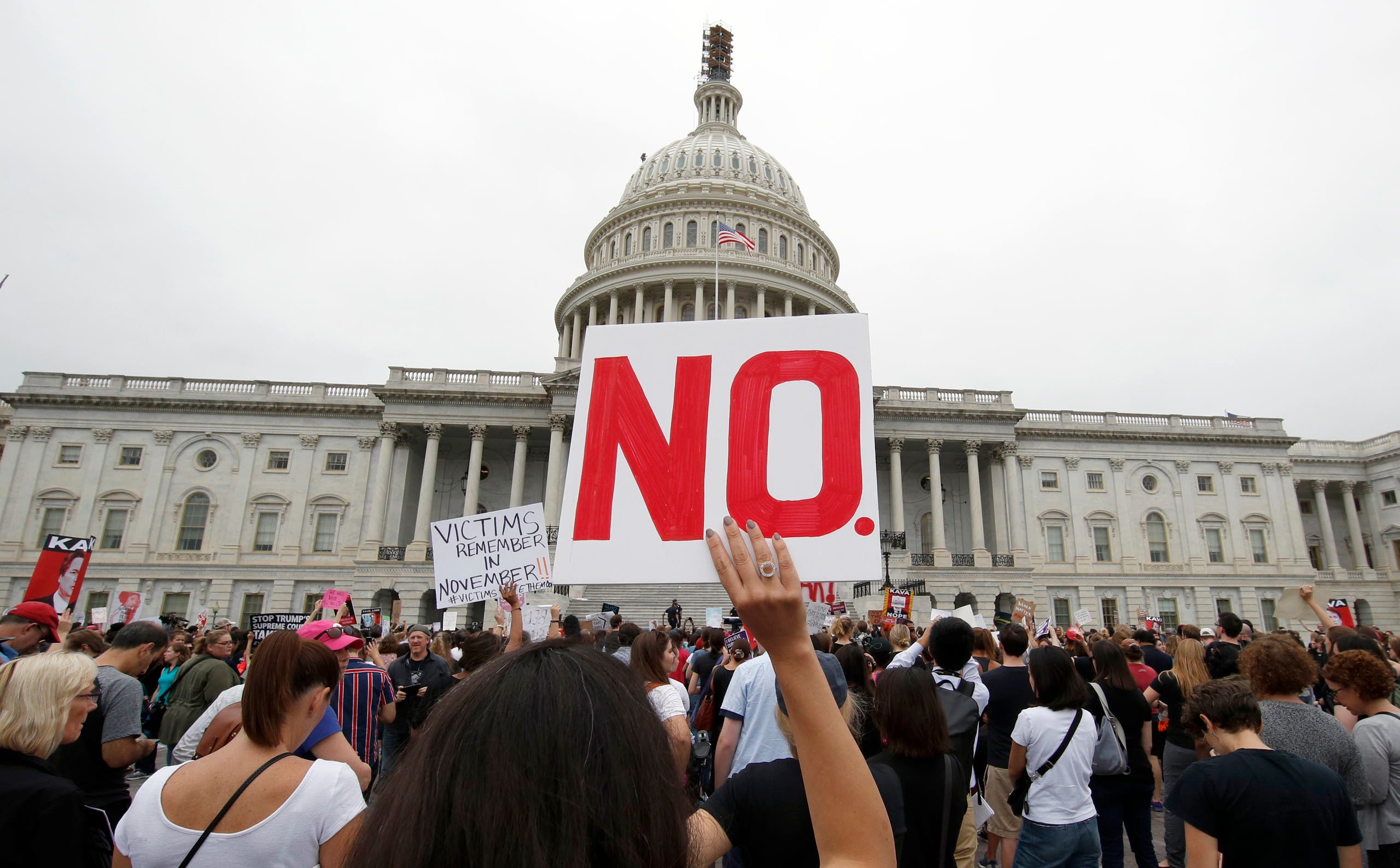 Activists demonstrate in the plaza of the East Front of the US Capitol to protest the confirmation vote of Supreme Court nominee Brett Kavanaugh on Oct. 6, 2018. (AP )


Trump stood by Kavanaugh, a federal appeals court judge with a history of advancing Republican causes, and this week mocked Ford's account of what she says was a drunken attack on her by Kavanaugh when they were teenagers.
'Vote them out!'
Trump: Kavanaugh will do 'great, great' job
I applaud and congratulate the U.S. Senate for confirming our GREAT NOMINEE, Judge Brett Kavanaugh, to the United States Supreme Court. Later today, I will sign his Commission of Appointment, and he will be officially sworn in. Very exciting!

— Donald J. Trump (@realDonaldTrump) October 6, 2018
SHOW MORE
Last Update: Sunday, 7 October 2018 KSA 09:51 - GMT 06:51