The Republican-controlled US Senate rejected two Democratic efforts on Tuesday to obtain documents and evidence in President Donald Trump's impeachment trial, an early sign the proceeding could advance along lines favorable to Trump.

As the third impeachment trial in US history began in earnest, senators voted 53-47 along party lines to block two separate motions from Democratic leader Chuck Schumer to subpoena records and documents from the White House and the State Department related to Trump's dealings with Ukraine.

After the second vote, Schumer offered a third motion for documents, this time from the White House Office of Management and Budget.

Democrats have called on the Senate to remove Trump from office for pressuring Ukraine to investigate former Democratic Vice President Joe Biden, a political rival, and then impeding the inquiry into the matter.

Trump, who was impeached last month by the Democratic-led House of Representatives on charges of abusing power and obstructing Congress, denies any wrongdoing and describes his impeachment as a partisan hoax to derail his 2020 re-election bid.

During early debate, Trump's chief legal defender attacked the case as baseless and a top Democratic lawmaker said there was "overwhelming" evidence of wrongdoing.

With the television cameras rolling, US Chief Justice John Roberts convened the proceedings and the two sides began squabbling over Senate Majority Leader Mitch McConnell's proposed rules for the trial.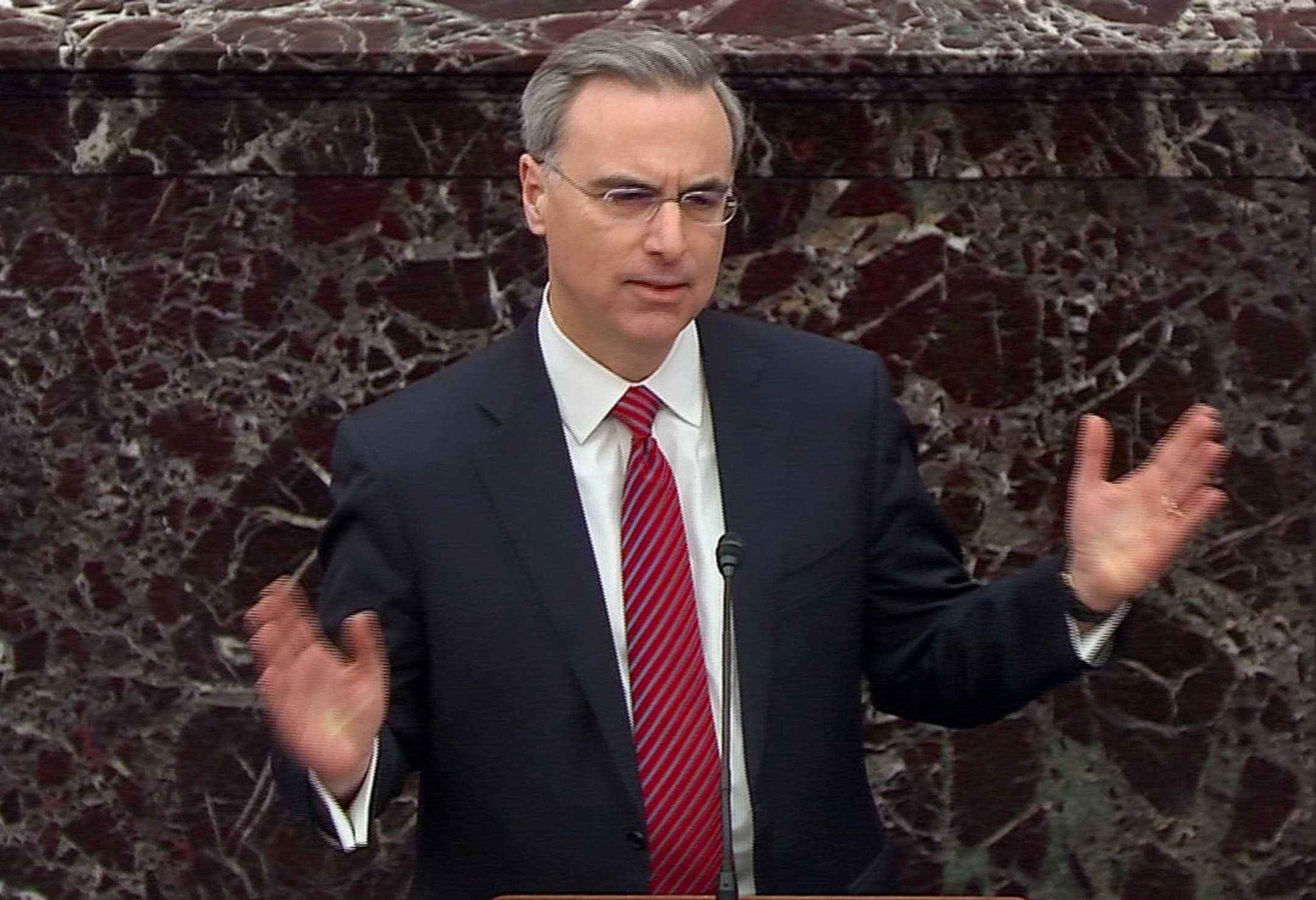 White House counsel Pat Cipollone speaks during opening arguments in the Senate impeachment trial of President Trump in this frame grab from video shot in the Senate Chamber at the US Capitol in Washington, on January 21, 2020. (Reuters)
Democrats seek testimony
Trump support firm

Markets shrug off trial
SHOW MORE
Last Update: Wednesday, 22 January 2020 KSA 04:05 - GMT 01:05