The music art form of hip-hop is not usually associated with Islamic teachings, yet here is a group that is trying to bring the two worlds together.

In their first EP that was released on Sunday, Deen Squad feature influential hijabi women from all around the world for the music video of their single 'Cover Girl'.

The Canadian group, who has been making waves with "halal remixes" since they began two years ago, released their single in celebration of International Women's Day to empower Muslim women around the world.

"'Cover Girl' is about hijab empowerment, it's to uplift the spirit of our sisters all around the world internationally," Karter Zaher told Al Arabiya English.

The video features Ibtihaj Muhammad, the first American Olympian to compete in a hijab and win a bronze medal in the sabre-fencing event last year.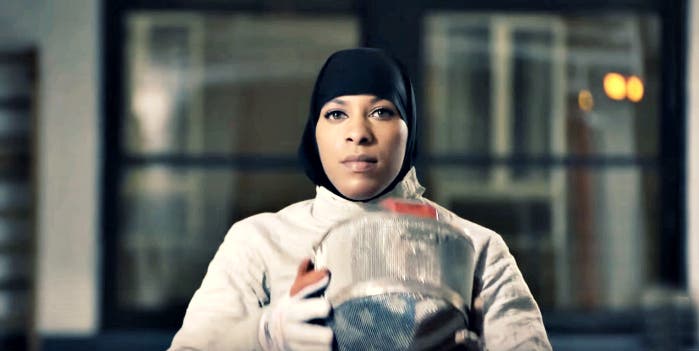 Ibtihaj Muhammad is best known for being the first Muslim American woman to wear a hijab while competing for the United States in the Olympics. (Photo courtesy: Deen Squad)


The single is part of the group's five-song album that they called "positive" and "uplifting," giving a "spiritual high."

Deen Squad explained that the album gives insight into what the group is really about. They stated that it is completely original, unlike their previous covers of popular songs that transformed singles such as Fetty Wap's 'Trap Queen' into 'Muslim Queen,' and OMI's 2015 summer anthem 'Cheerleader' into 'Believer' with Islam-inspired lyrics that talk about finding a devout Muslim wife.

"Everything we do, God is always in the equation… We ask God to bless everything that we do," Zaher said.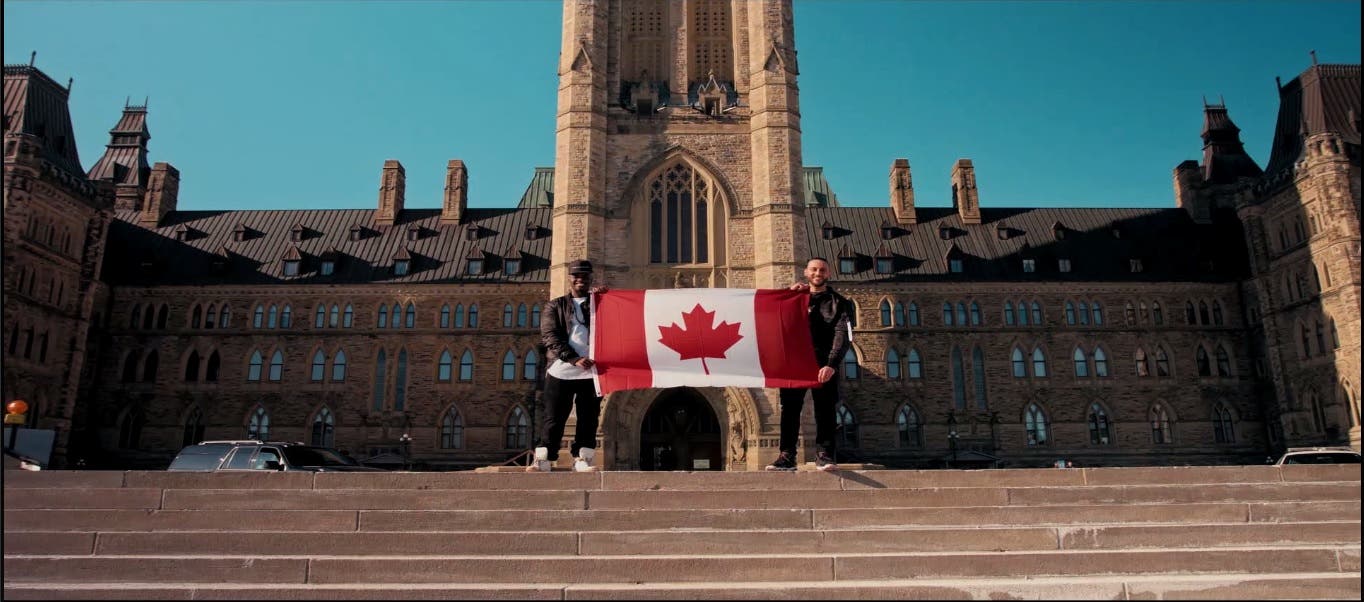 Deen Squad with the Canadian flag at the end of the Cover Girl music clip. (Photo courtesy: Deen Squad)
'Halal bars'
'Real essence of hip-hop'
SHOW MORE
Last Update: Saturday, 11 March 2017 KSA 15:02 - GMT 12:02