Sub-Saharan Africa's economy has been booming over the last 20 years, jumping from $300 billion to $1.6 trillion in 2017 and it is expected to surpass $2 trillion over the next two years, according to the South African Institute of International Affairs (SAIIA).

As business steps in the continent, those basic elements that guarantee a healthy economic development aren't there yet. In the last almost 10 years, safety and the rule of law have been declining in Africa, according to Neuma Grobbelaar, Research Director at SAIIA in Johannesburg.

"There is an Africa that is unsafe, unsafer than before, and there is an Africa that grows double-digit" said Giuseppe Mistretta, Director for the Sub-Saharan African Countries at the Italian Ministry of Foreign Affairs and former Ambassador to Addis Ababa, in his speech at NATO Defense College Foundation's conference titled "Africa in Action" held on May 8-9 in Rome, Italy.

If it's true that we have two Africas, how do we make sure that cash flows don't end up deteriorating even more the human development conditions of the continent?
Simultaneous initiatives needed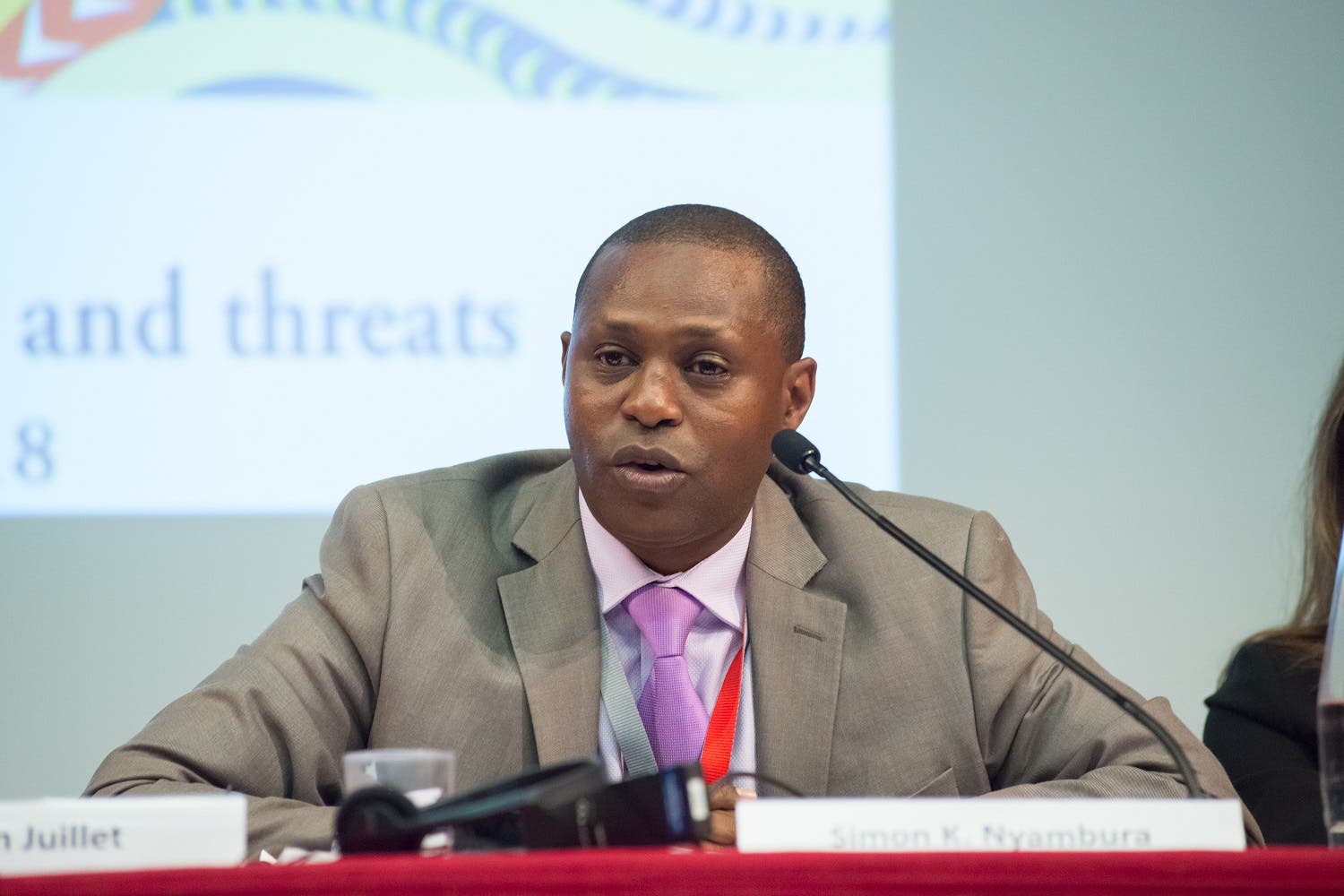 Simon K. Nyambura, Director of IGAD Center of Excellence for Preventing and Countering Violence Extremism (ICEPCVE) based in Djibouti. (Supplied)
Long list of persistent threats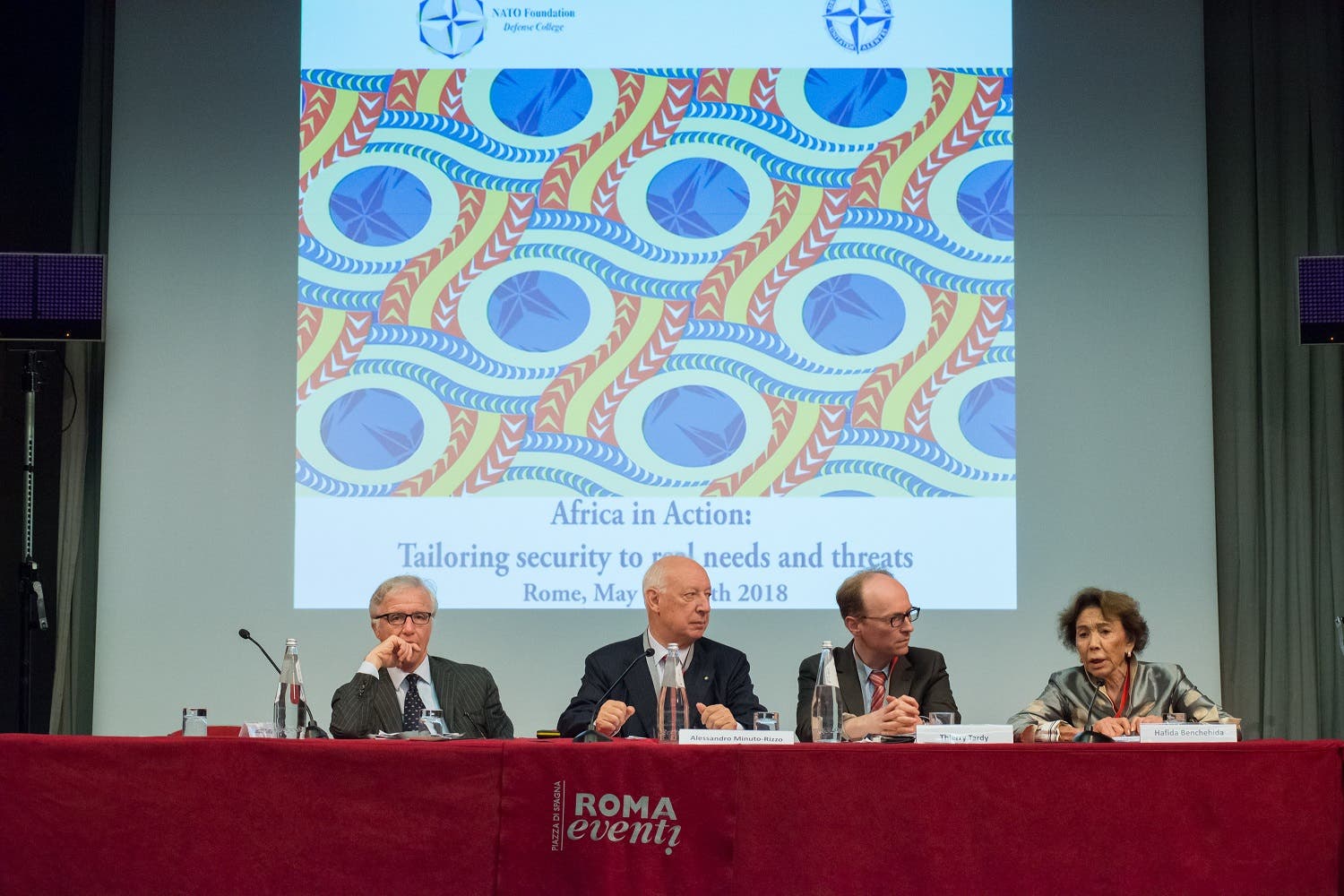 NDCF conference in Rome. (Supplied)


If these two Africas remain aligned with business growing next to strong criminal organizations and human rights violation, the risk of a contamination, of a dysfunctional development is going to be almost inevitable.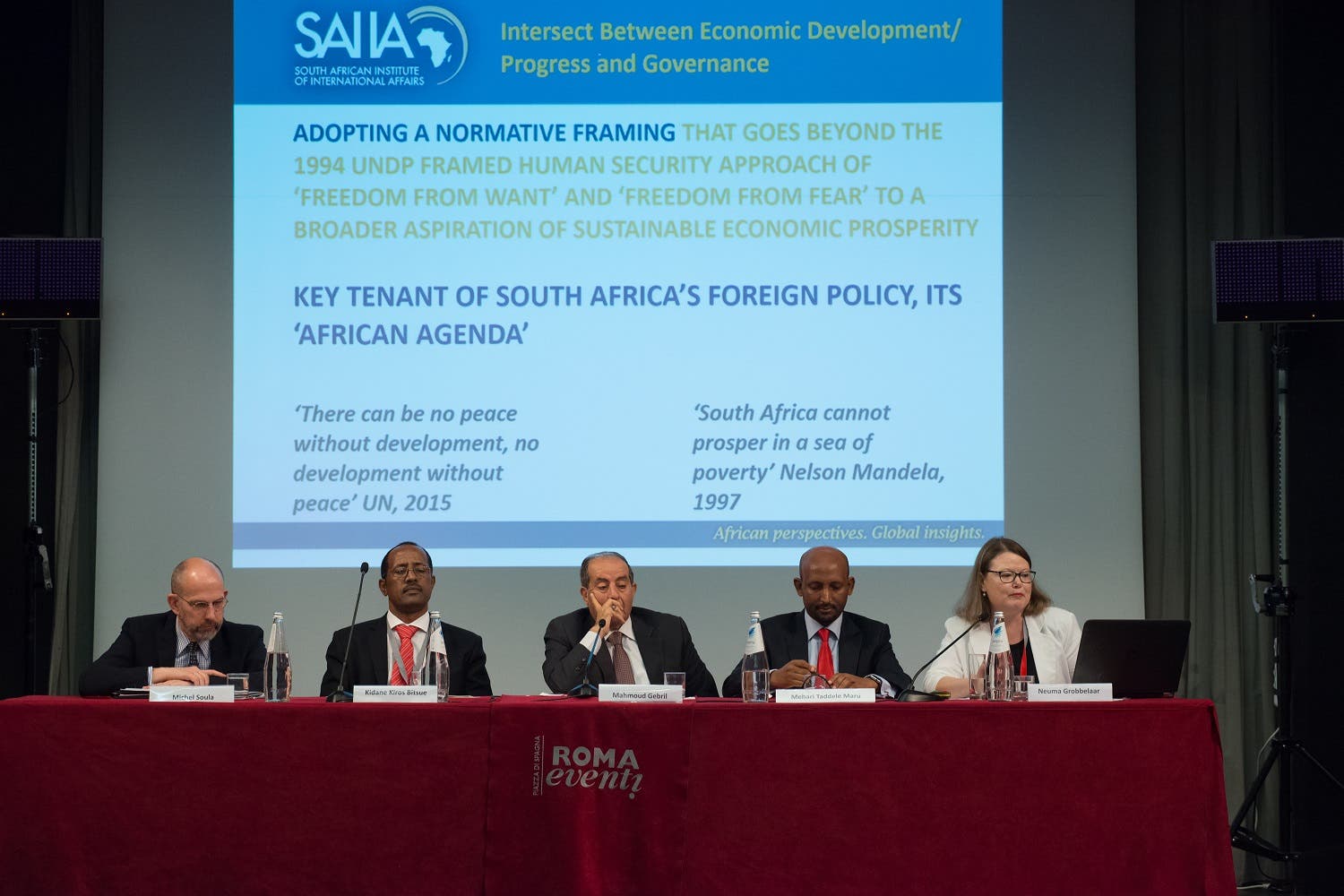 NATO Defense College Foundation conference in Rome. (Supplied)
SHOW MORE
Last Update: Thursday, 10 May 2018 KSA 00:40 - GMT 21:40