In January, the Comoros Islands quietly cancelled a batch of its passports that foreigners had bought in recent years. The tiny nation off the east coast of Africa published no details of its reasons, saying only that the documents had been improperly issued.

But a confidential list of the passport recipients, reviewed by Reuters, indicates the move meant more than the government let on. Reuters found that more than 100 of 155 people who had their Comoros passports cancelled in January were Iranians. They included senior executives of companies working in shipping, oil and gas, and foreign currency and precious metals - all sectors that have been targeted by international sanctions on Iran. Some had bought more than one Comoros passport.

Diplomats and security sources in the Comoros and the West are concerned that some Iranians acquired the passports to protect their interests as sanctions crimped Iran's ability to conduct international business. While none of the people or companies involved faced sanctions, the restrictions on Iran could still make a second passport helpful. Comoros passports offer visa-free travel in parts of the Middle and Far East and could be used by Iranians to open accounts in foreign banks and register companies abroad.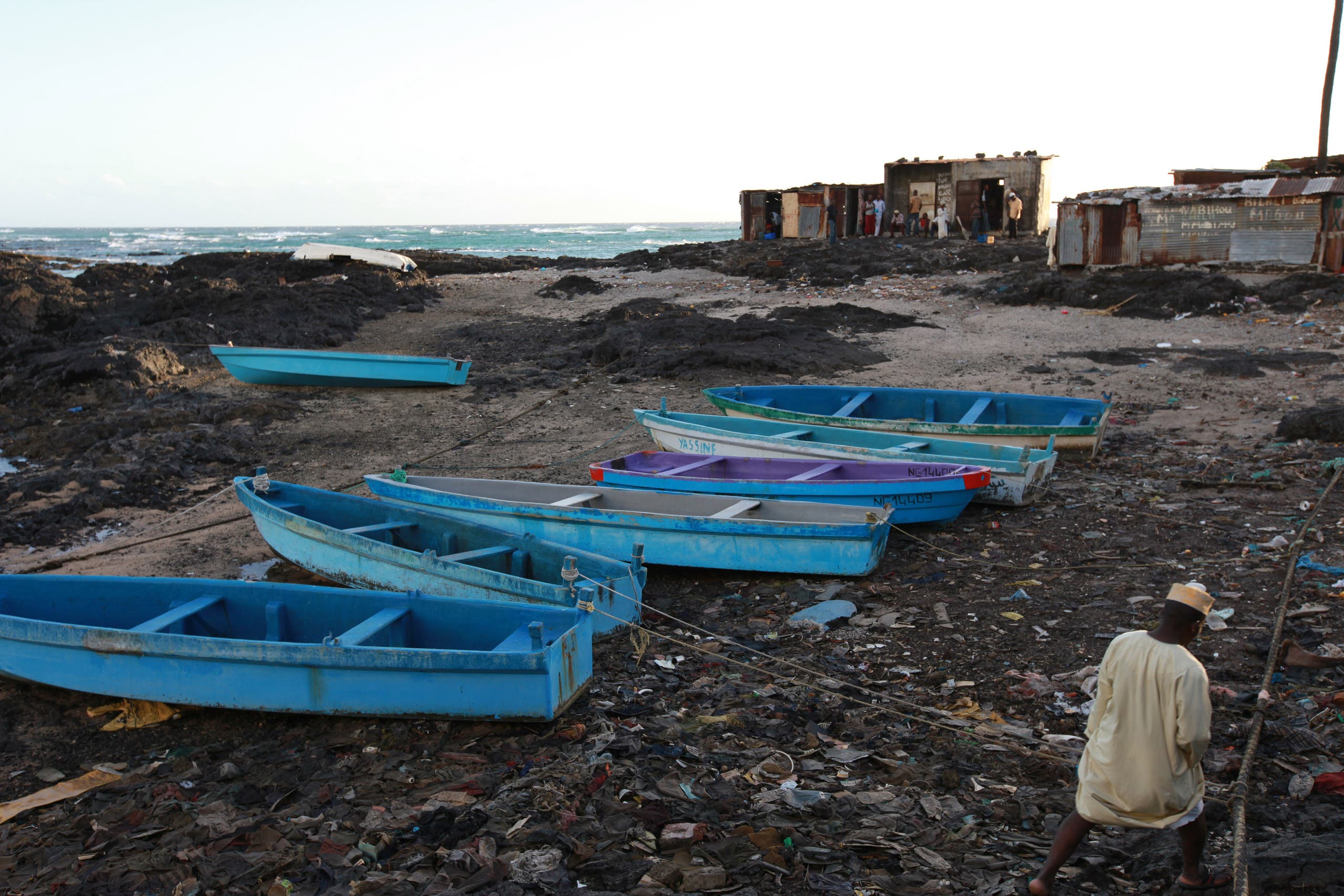 Comoros Islands. (AP)

The Iranian government does not formally allow the country's citizens to hold a second passport. However, an Iranian source familiar with the buying of foreign passports said Iran's Ministry of Intelligence had given the green light for some senior business figures to acquire them to facilitate travel and business transactions.

The Iranian government and its embassy in London did not respond to requests for comment.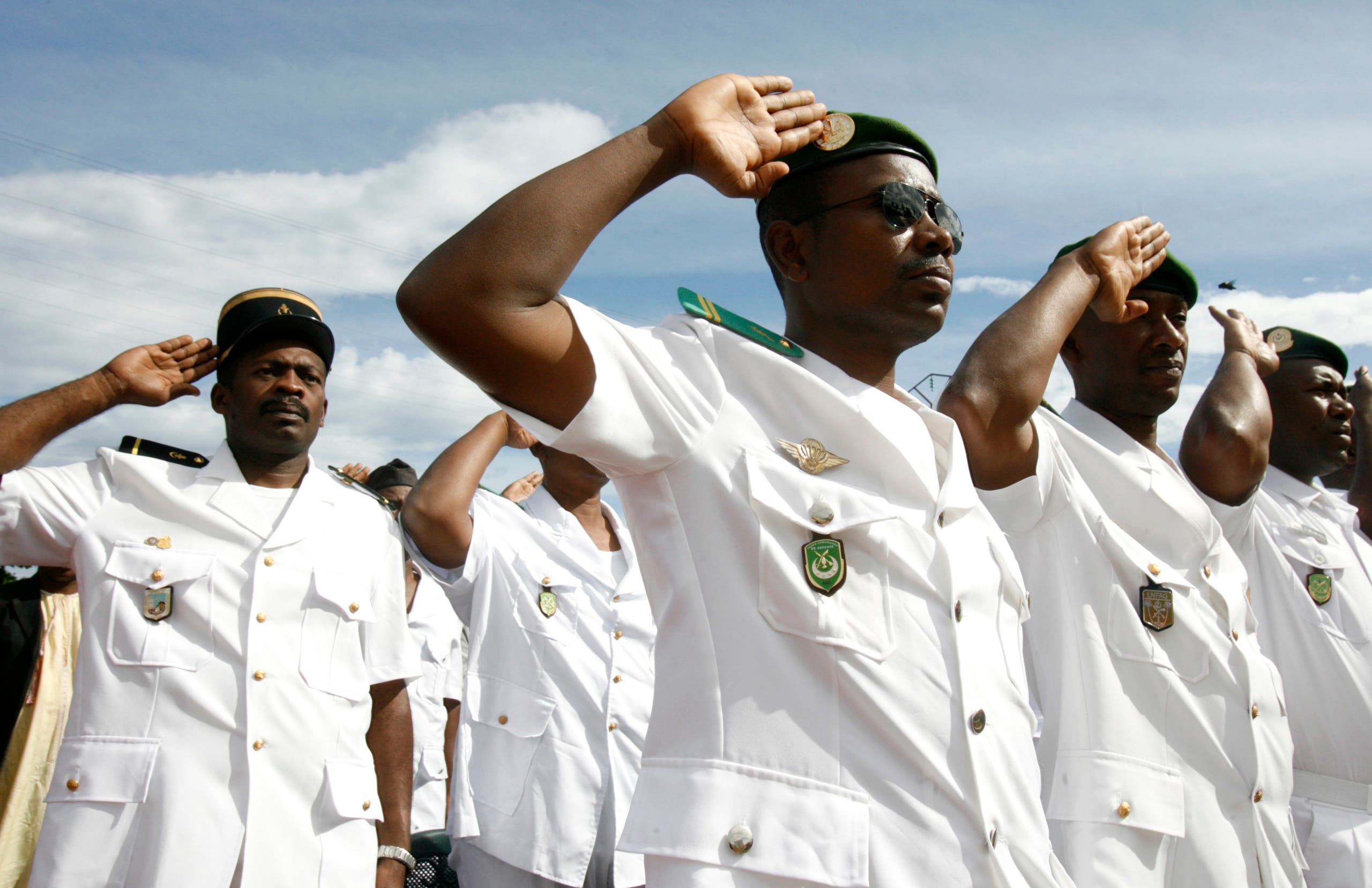 Comoran military officers. (File photo: Reuters)

International sanctions against Iran were eased following a deal struck in 2015 aimed at preventing Iran developing nuclear weapons. In May, US President Donald Trump pulled the United States out of the agreement, saying it was "defective" and a "horrible, one-sided deal." Since then, the US Treasury has imposed fresh sanctions against people it links to Iran's Revolutionary Guards, the nation's missile program, some Iranian airlines and money transfer services. Further US sanctions will take effect in August and November.
The buyers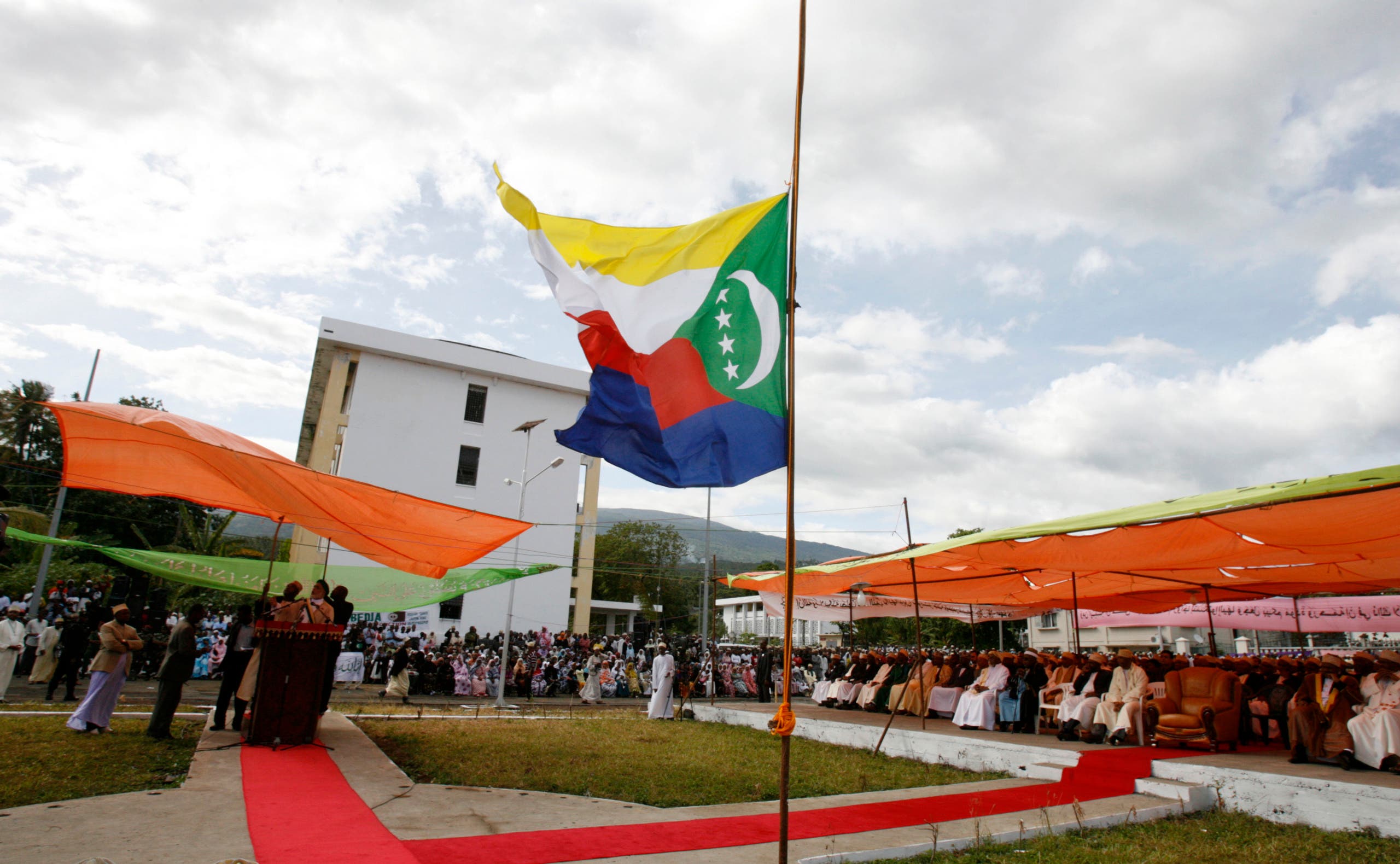 Comoran flag. (Reuters)

According to the data reviewed by Reuters, Iranians who bought Comoros passports as sanctions squeezed Iran and while Ikililou held power included:

- Mojtaba Arabmoheghi, whom the government named in 2011 as one of the top managers in Iran's oil industry. He obtained a Comoros passport in October 2014 when he was chairman of Sepehr Gostar Hamoun, an international trading company, which has not faced sanctions.

Arabmoheghi and Masoomian did not respond to requests for comment. Silk Road Petroleum did not respond to a request for comment sent via its website. Sepehr Gostar Hamoun could not be contacted via telephone numbers listed for it.

- Mohammad Sadegh Kaveh, head of Kaveh Port and Marine Services, acquired a Comoros passport in 2015. Kaveh and his family are one of the main operators of Iran's port of Shahid Rajaee in Bandar Abbas, which handles most of Iran's container traffic.

A spokesman for Kaveh Port and Marine Services, which has not been sanctioned, said Kaveh does not have a Comoros passport and that all the company's services are in line with Iranian and international laws. Asked why Kaveh's details appear in a database of Comoros passports, the spokesman said the information was "tendentious" and that it was possible someone else had used Kaveh's name.

- Hossein Mokhtari Zanjani, an influential figure in Iran's energy sector and lawyer who handles domestic and international disputes, acquired a Comoros passport in 2013. Zanjani could not be reached for comment.

As Reuters reported last year, another person who bought a Comoros passport was Mohammad Zarrab, a gold dealer who holds both Turkish and Iranian citizenship. He was indicted in 2016 by a US court for using the US financial system to conduct hundreds of millions of dollars' worth of transactions on behalf of Iran. His brother, Reza Zarrab, pleaded guilty to similar charges and was the US government's star witness in the trial of a Turkish banker also accused of sanctions busting.

The whereabouts of Mohammed Zarrab are unclear. His lawyer, who said he was unaware of a country called the Comoros Islands, said he would try to seek a response from Zarrab but did not supply one to Reuters.
Belgian raid
SHOW MORE
Last Update: Monday, 2 July 2018 KSA 09:44 - GMT 06:44