When the Egyptian interim cabinet was announced last week, an Arab-Israeli woman was shocked to find that she was mistakenly named as the minister of health by media outlets in the country.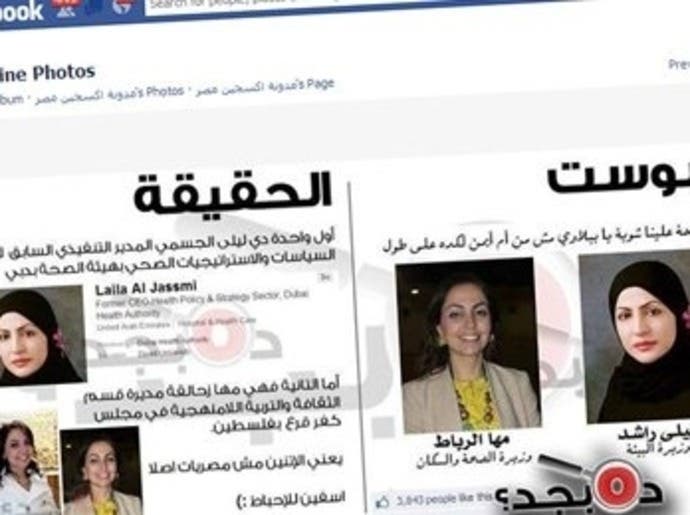 An Egyptian group on Facebook juxtaposed images of the mistaken ministers. (Photo courtesy: Facebook)
In comments reported by Israel-based site Ynet News on Friday, Zahalka said that she found out about the mistake from friends on Facebook.
Zahalka used the opportunity of her unexpected overnight fame to show support for Egypt.
SHOW MORE
Last Update: Saturday, 20 July 2013 KSA 20:18 - GMT 17:18