Victims, observers, and stakeholders decry lack of international consensus on a measure that can still save precious lives.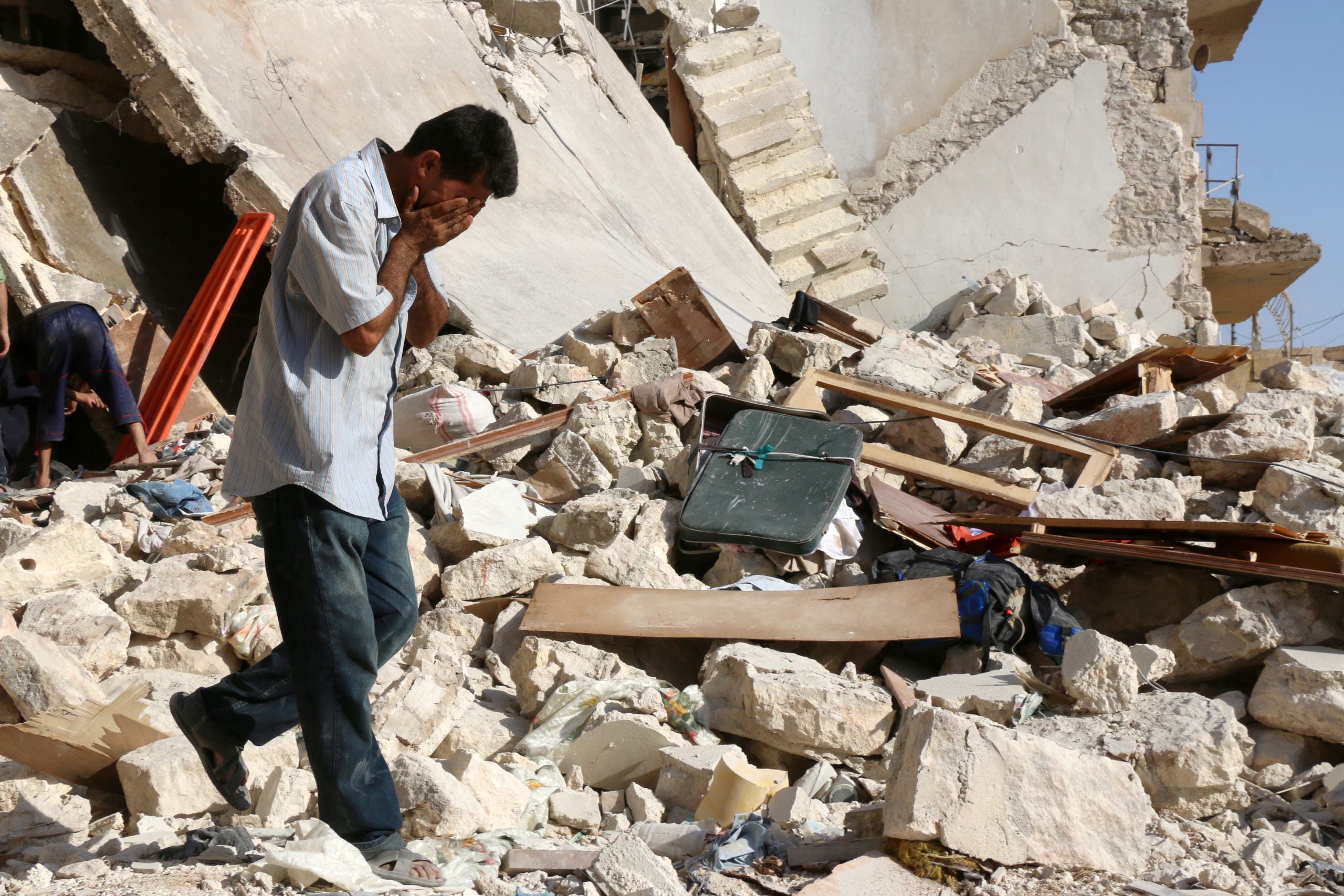 A Syrian man reacts as rescuers look for victims under the rubble of a collapsed building following a reported air strike on the rebel-held neighbourhood of Sakhur in the northern city of Aleppo on July 19, 2016. (AFP)
Footage of 5-year-old Omran Daqneesh saved from Aleppo rubble
Why no fly zone?
What would a no-fly zone mean?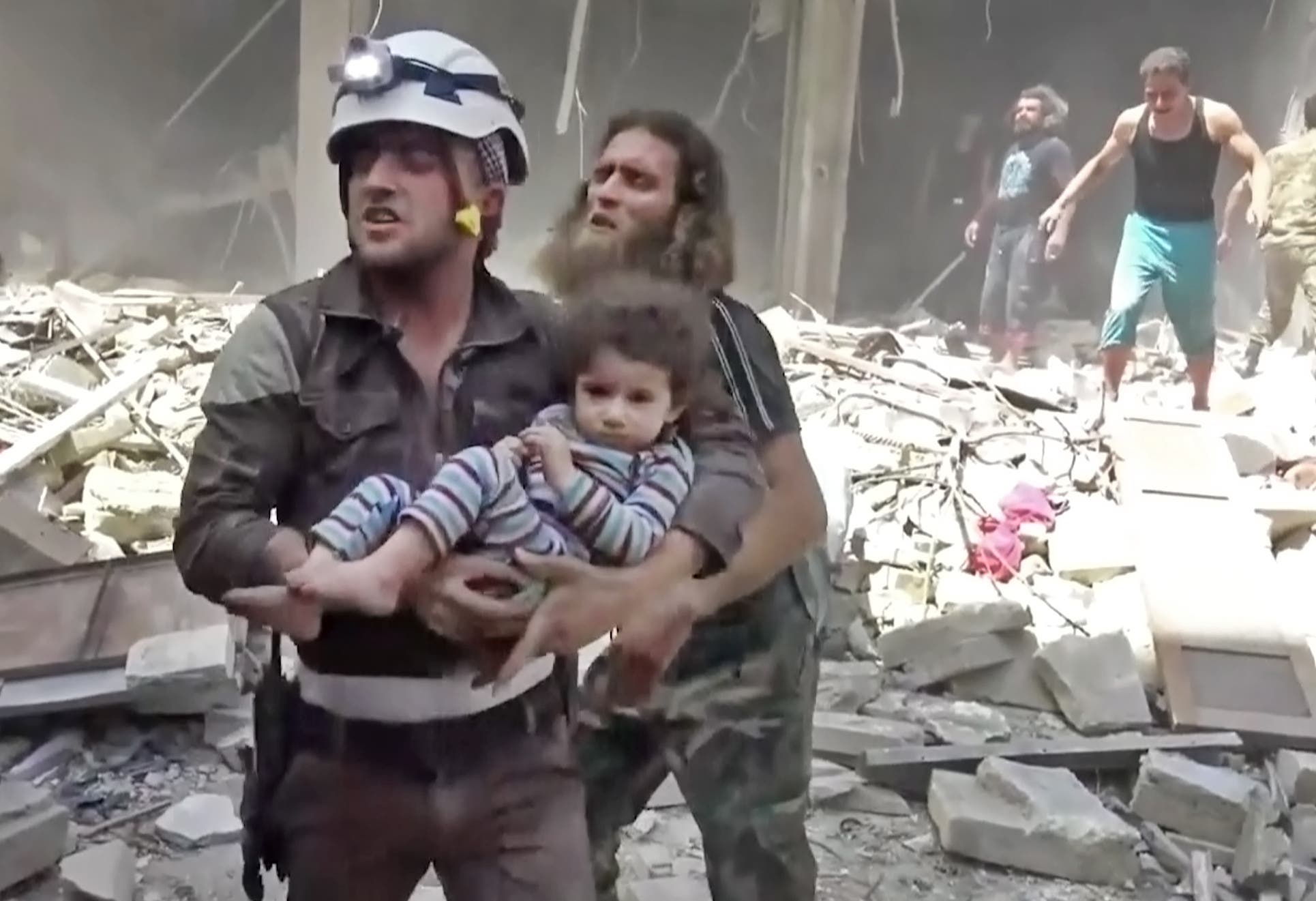 In this image made from video and posted online from Validated UGC, a Civil Defense worker carries a child after airstrikes hit Aleppo, Syria, Thursday, April 28, 2016. (AP)
Advocates of a no-fly zone
Kids of Aleppo have done more to stop bombing of civilian infra than @AmbassadorPower @BarackObama ever have pic.twitter.com/kodaCpY4RD

— Shiyam Galyon (@ShiyamG) August 1, 2016
Children set tires on fire to create a no fly zone in Aleppo.These are the heroes#AngerForAleppo #AleppoUnderSiege pic.twitter.com/9DhYAvVs3q

— Leen Hariri (@LeenHariri) August 1, 2016
SHOW MORE
Last Update: Friday, 19 August 2016 KSA 09:32 - GMT 06:32