An agreement has been reached, but one ultimate umbrella question remains. If the ceasefire between Israel and Hamas holds, who has emerged victorious from the 50-day Gaza war?

On Sunday, the Palestinian death toll had exceeded 2,100 and the Israeli destruction of Gazan infrastructure had been ramped up to target Hamas offices in high-rise buildings. On the Israeli side, 64 soldiers and six civilians were killed.

Then, an Egyptian-brokered ceasefire calling for an indefinite halt to hostilities was struck.
Israel has agreed to Egyptian proposal for ceasefire that will be unlimited in time.

— Israel Foreign Min. (@IsraelMFA) August 26, 2014
Claiming victory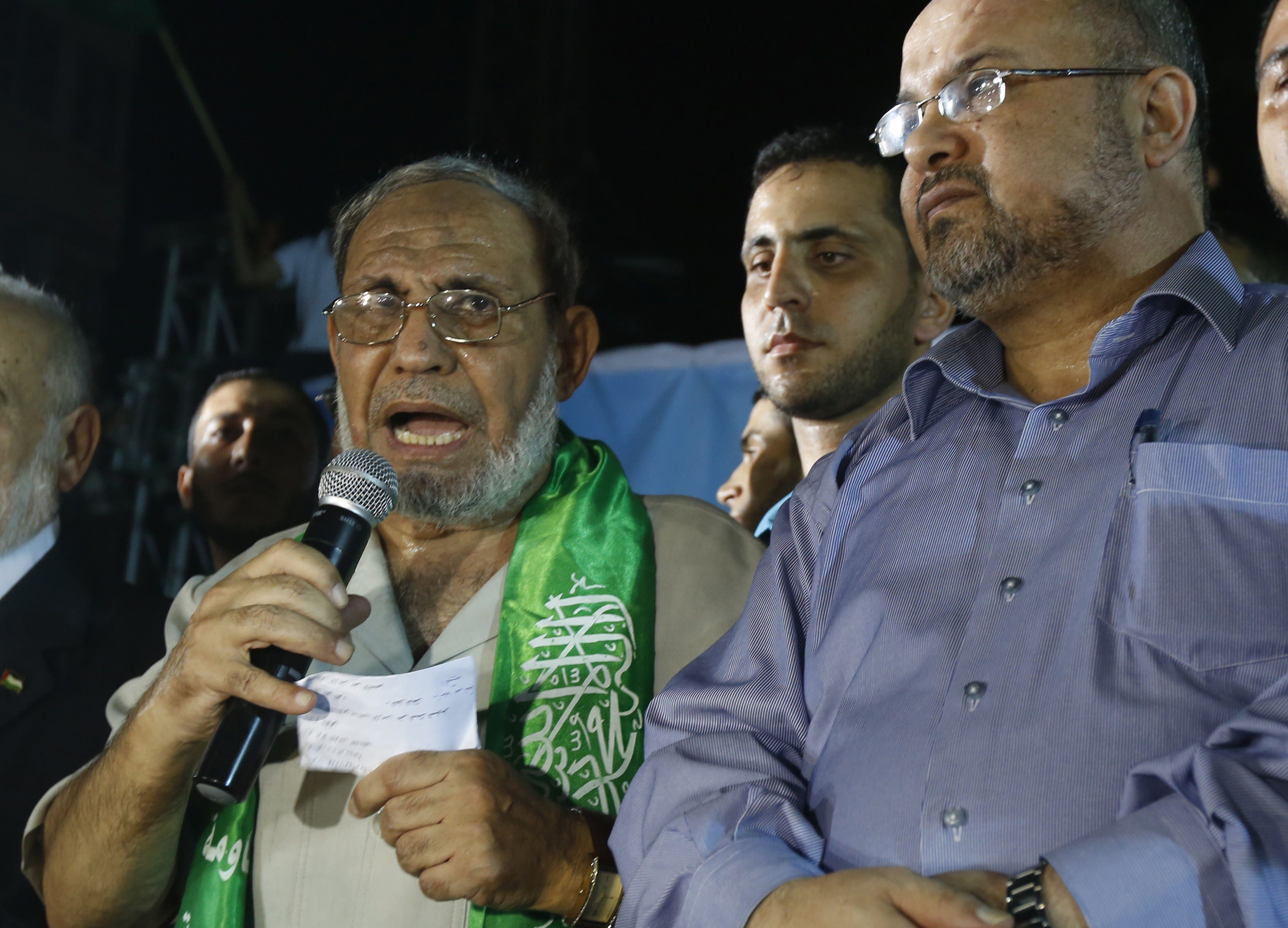 Senior Hamas leader Mahmoud Al-Zahar (L), appearing for the first time since the start of the seven-week conflict. (AFP)
ملصقات للسيارات او اللابتوبات او لزجاج المحلات لمزيد من التفاصيل 0595210194 2637492 غزة تل الهوا - مقابل وزارة الأسرى pic.twitter.com/kljEqG5CmJ

— أبو يافا من #غزة (@abdallahsalsadi) August 27, 2014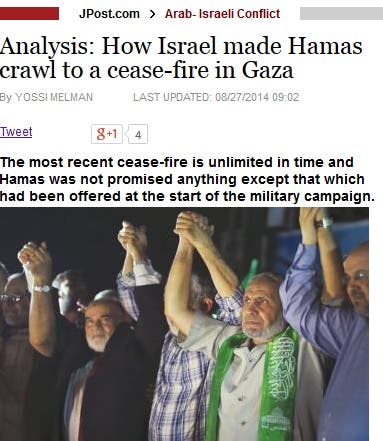 Victory 'in the eye of the beholder'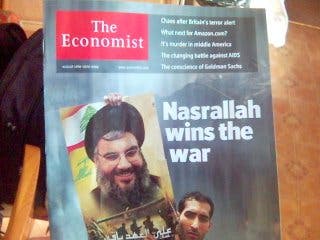 THE CEASEFIRE AGREEMENT
SHOW MORE
Last Update: Wednesday, 27 August 2014 KSA 19:03 - GMT 16:03