The Baath party, which ruled Iraq until the U.S.-led invasion in 2003, has forged an unlikely alliance with the Islamic State of Iraq and Syria (ISIS).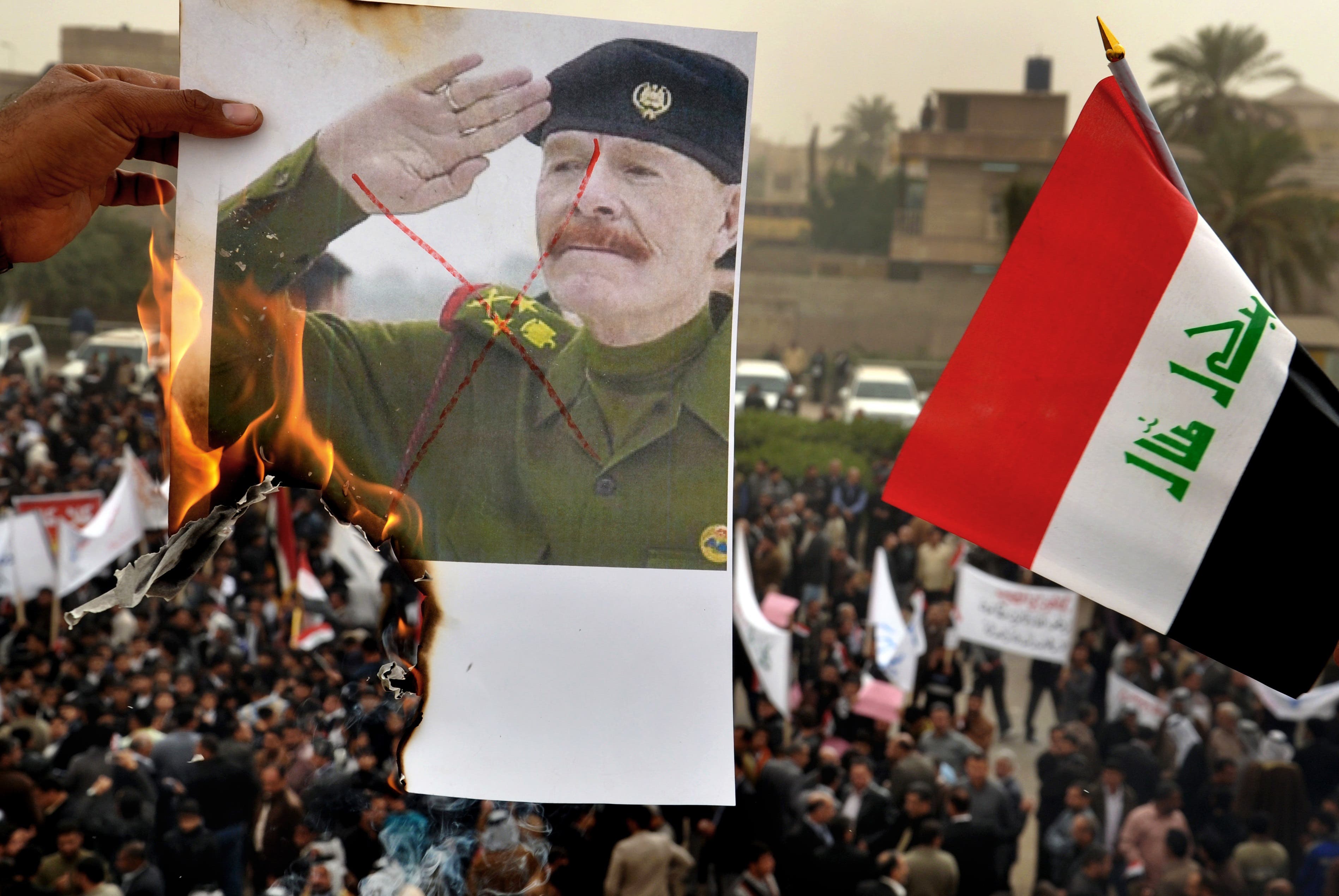 A protester sets fire to a poster of Izzat Ibrahim al-Douri, the highest ranking member of Saddam Hussein's ousted regime still at large, next to national flag as protesters chant pro-Iraqi Prime Minister Nouri al-Maliki slogans during a demonstration in Basra in 2013. (File photo: AP)
'Marriage of convenience'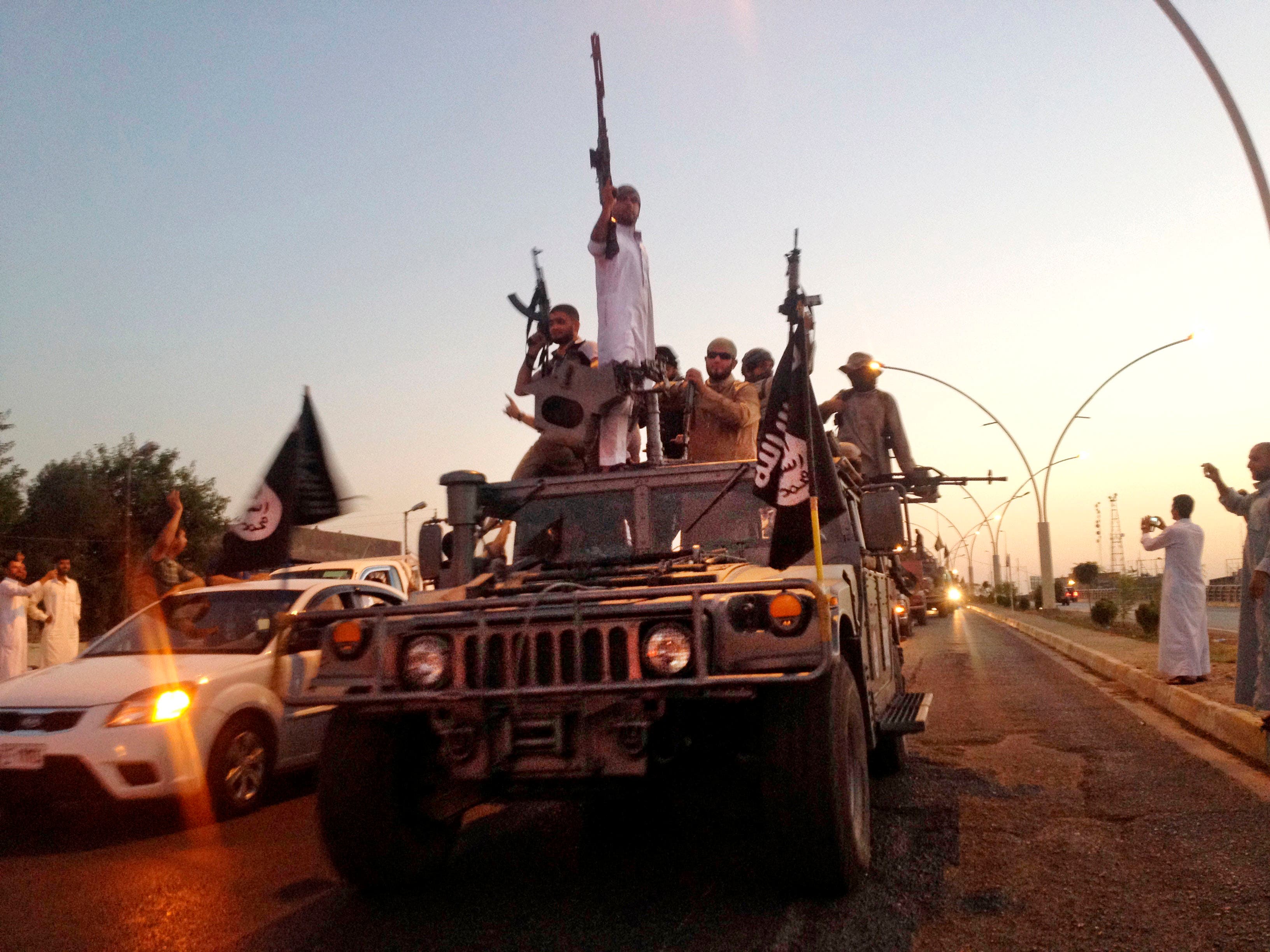 In this photo taken Monday, June 23, 2014, ISIS fighters parade in a commandeered Iraqi security forces armored vehicle down a main road at the northern city of Mosul, Iraq. (AP)
Baathist ideology not 'static'
Once in power, Baathists used religion either to counter the growing political opposition of the Islamists, or to promote their own clan in the regime's structure

Mathieu Guidere, an academic at the University of Toulouse
What made Baath attractive?
Transformation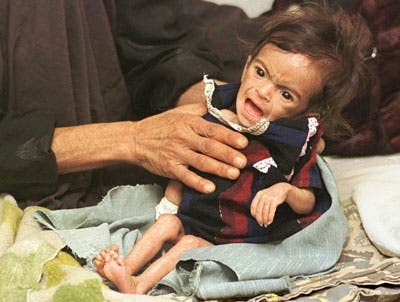 Dehydrated and malnourished, seven-month-old Sahra is comforted by her grandmother in Baghdad, 1998. At that time, 30 percent of Iraq's children under five were malnourished because of the shortage of food and medicine as a result of the UN sanctions. (File photo: AP)
SHOW MORE
Last Update: Friday, 21 August 2015 KSA 14:44 - GMT 11:44