Iraqis living in the United Arab Emirates are casting their votes for their country's parliamentary election, but some are abstaining in the belief that their participation will not make a difference.
Infographic: Iraqis expats in UAE cast ballots ahead of polls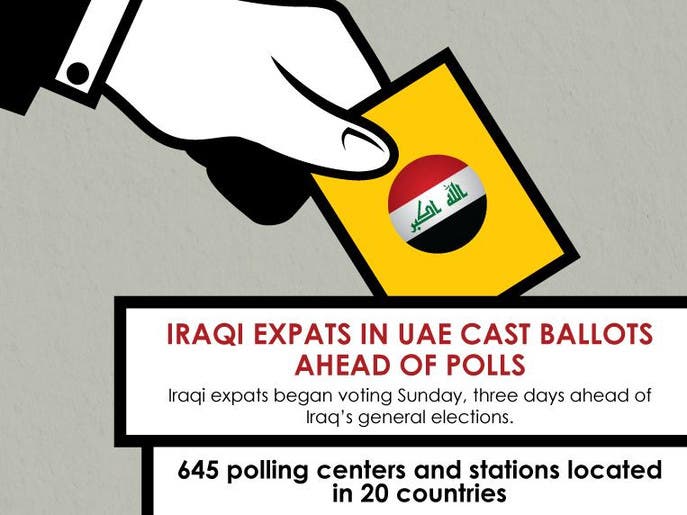 (Design by Farwa Rizwan/ Al Arabiya News)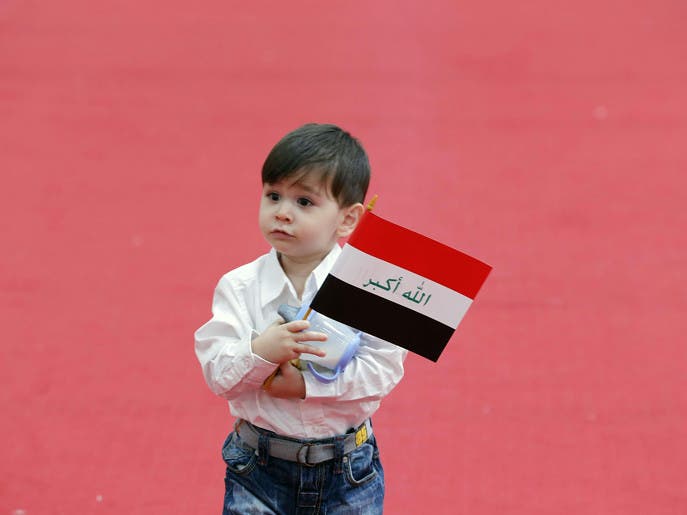 An Iraqi child residing in the UAE carries the national flag at a polling station in Dubai as nationals cast their votes in Iraq's parliamentary elections, on April 27, 2014. (AFP)
Mistrust
A third Maliki victory?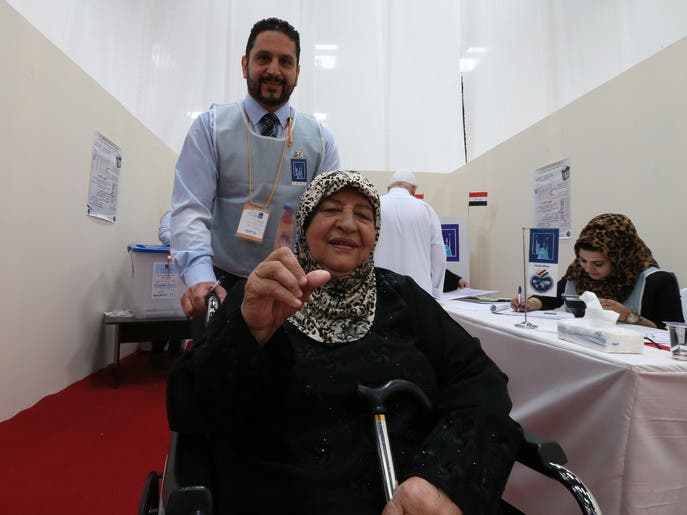 An elderly Iraqi national residing in the UAE shows her ink-stained finger after casting her ballot for Iraq's parliamentary elections at a polling station in Dubai on April 27, 2014. (AFP)
Hope
SHOW MORE
Last Update: Tuesday, 29 April 2014 KSA 10:57 - GMT 07:57