Last March, the "First Kiss" video was released on YouTube attracting more than 80 Million views so far. Not many people in this region were excited about it. For many here it symbolized the decadence and corruption of the West. Yet there were those who considered it interesting enough to inspire them into making a parody of it: "First Nose". In it you have a set of guys ready to give each other a 'first nose'.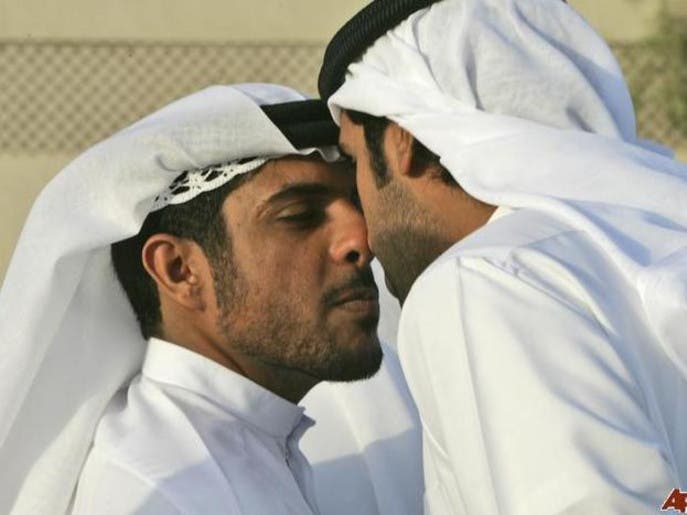 Emirati men touch their noses after they performed the Eid al-Fitr prayers in Dubai. (Photo courtesy: AP)
What is nose salutation?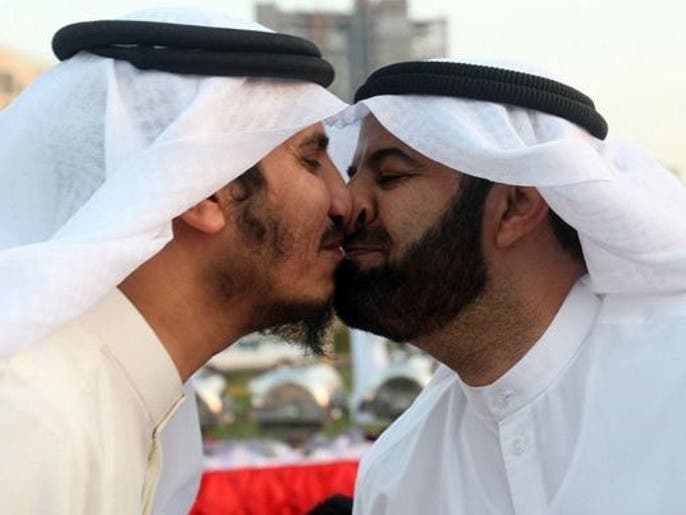 Former Kuwaiti MPs Mubarak al-Walan and Bader al-Dahoum give each other a nose kiss during a gathering in Eid al-Adha. (AFP)
Sniffing
Gogol's Nose
SHOW MORE
Last Update: Sunday, 4 May 2014 KSA 21:03 - GMT 18:03