The Islamic State of Iraq and Syria (ISIS) group said that it has given Yazidi women and children captured in northern Iraq to its fighters as spoils of war, boasting it had revived slavery.

The latest issue of its propaganda magazine Dabiq released on Sunday was the first clear admission by the organization that it was holding and selling Yazidis as slaves.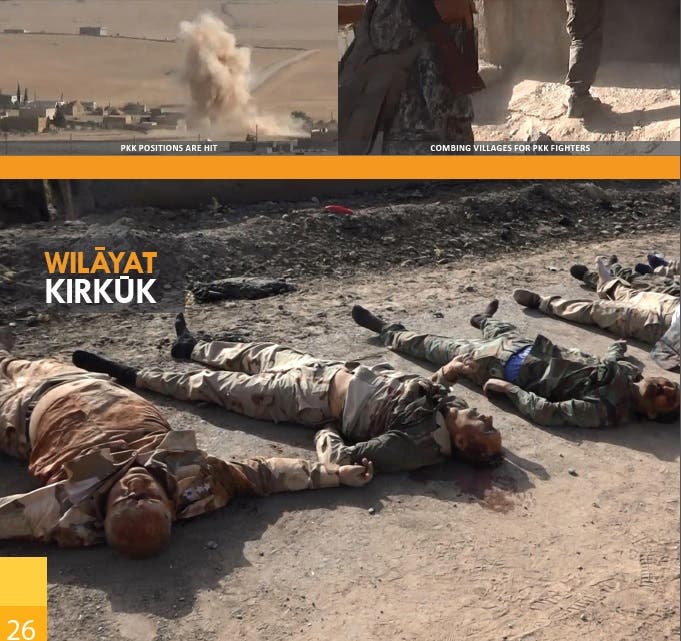 An exert from the latest issue of ISIS' magazine Dabiq - pictures showing what the article describes as "dead Peshmerga apostates"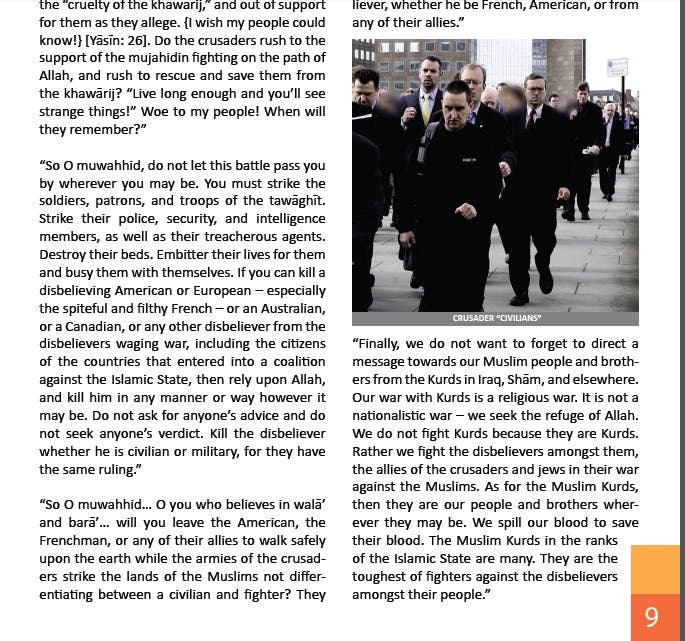 An exert from the latest issue of ISIS' magazine Dabiq - article shows image captioned "crusader civilians"


"The only other known case -- albeit much smaller -- is that of the enslavement of Christian women and children in the Philippines and Nigeria by the mujahedeen there."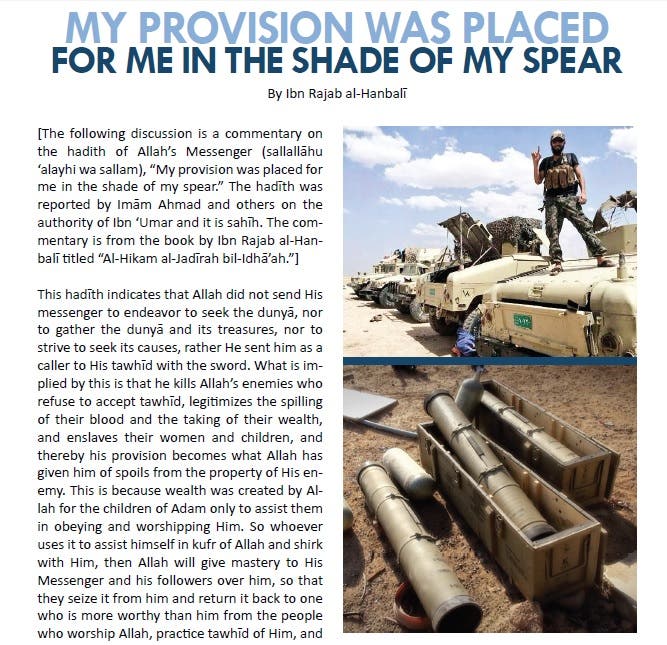 Dabiq argued that while the "people of the book" -- or followers of monotheistic religions such as Christians or Jews -- can be given the option of paying the "jizya" tax or convert, this did not apply to Yazidis.

The Yazidi faith is a unique blend of beliefs that draws from several religions and includes the worship of a devil figure they refer to as the Peacock Angel.
SHOW MORE
Last Update: Monday, 13 October 2014 KSA 16:17 - GMT 13:17