A British teenage girl, who has joined ISIS in Syria, has ridiculed the Tunisian massacre in an online conversation with an undercover reporter pretending to be a wannabe jihadist bride.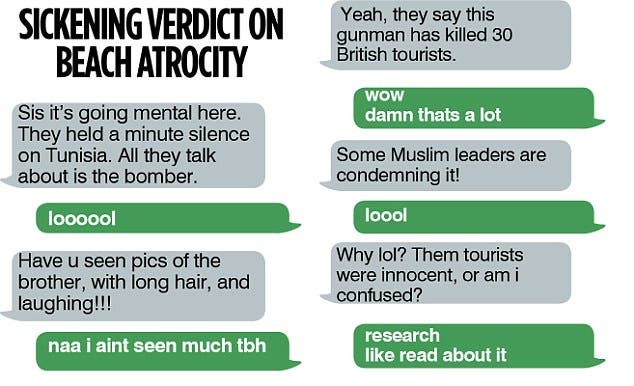 Amira Abase's online messages with undercover reporter reveal the teen's amusement of the Tunisian beach massacre. (Courtesy: Mail on Sunday)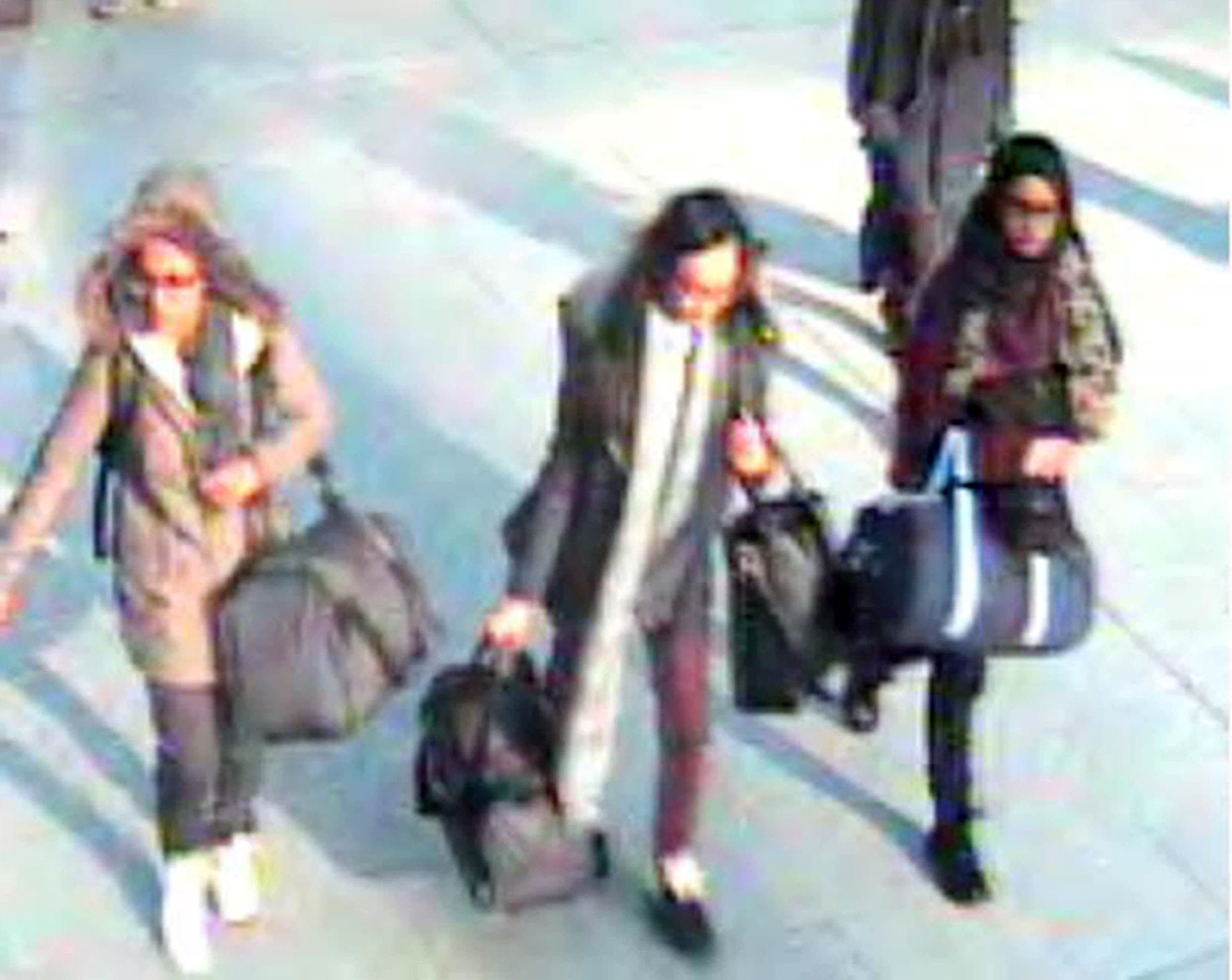 In this still taken from CCTV issued by the Metropolitan Police in London on Feb. 23, 2015, 15-year-old Amira Abase, left, Kadiza Sultana,16, center, and Shamima Begum, 15, walk through Gatwick airport.
SHOW MORE
Last Update: Sunday, 5 July 2015 KSA 12:36 - GMT 09:36