Refugees from Syria and elsewhere in the Middle East have been "smeared" by false associations with terror, a leading human rights activist said on Saturday.

Aryeh Neier, who co-founded Human Rights Watch in 1978, said the flow of millions of refugees had been exploited for political means.

Senior officials have claimed that the influx of refugees from the Middle East and North Africa poses a security risk to Europe and the United States.

Nato's top commander, the US general Philip Breedlove, said on March 1 that the influence of ISIS is "spreading like a cancer" among refugees. The flow of refugees is "masking the movement" of terrorists and criminals, The Guardian reported.

But Mr Neier denied there was any real link to terrorism.

"The refugees are being smeared as being a source of terrorism as a way to defend biased policies," said Mr Neier, who is now president emeritus of the Open Society Foundations.

He was addressing Aurora Dialogues humanitarian event in the Armenian capital of Yerevan. The forum was held in conjunction with the Aurora Prize for Awakening Humanity, which is set to be awarded on Sunday evening in the presence of the Hollywood star and activist George Clooney.
Refugee crisis underestimated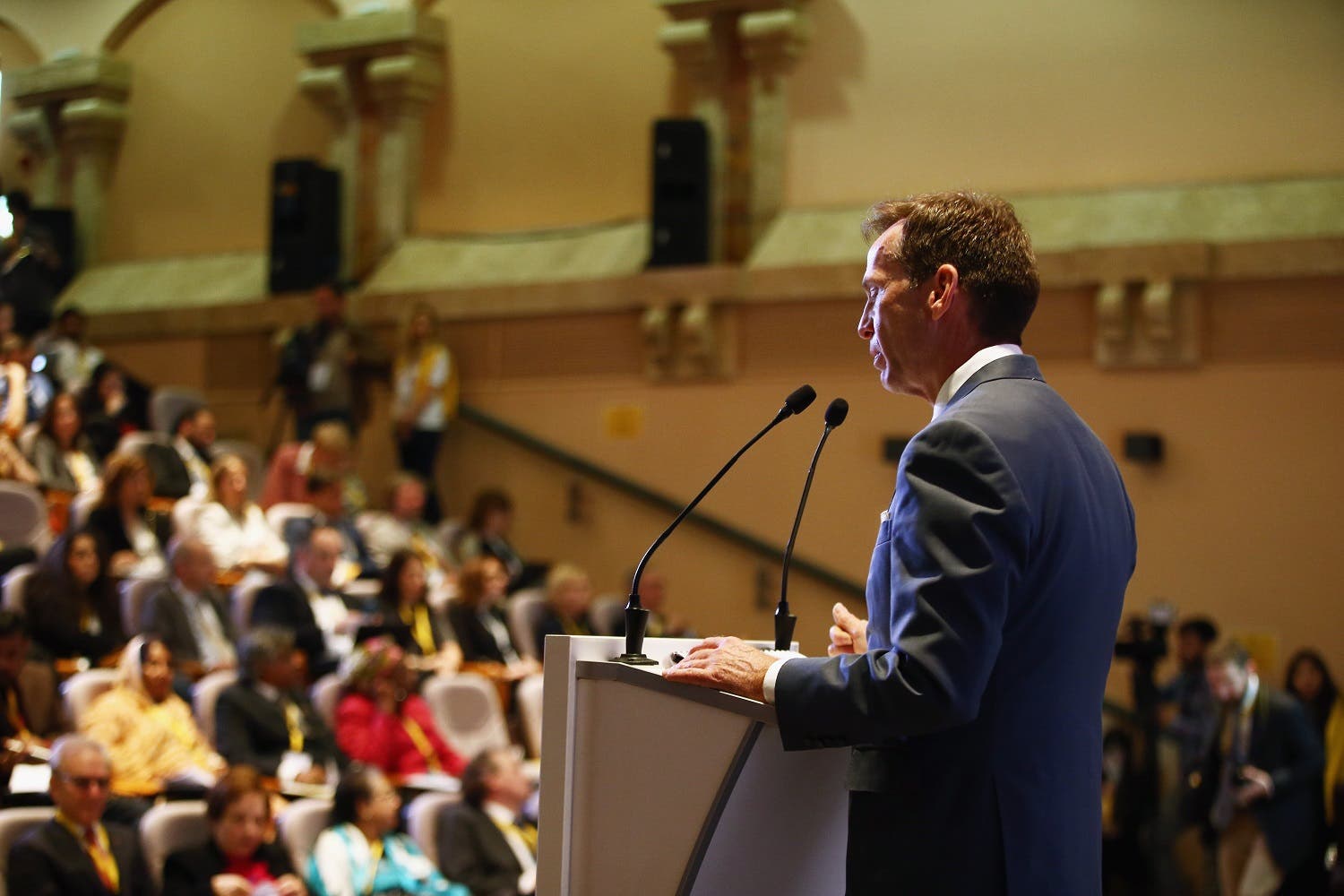 Jere Sullivan, vice chairman of international public affairs at Edelman, presents the findings of the Humanitarian Index – a study showing there is a gap between the public's perception and the reality of the refugee crisis. (Photo courtesy: 100 Lives)
Compassion gap
SHOW MORE
Last Update: Saturday, 23 April 2016 KSA 18:31 - GMT 15:31