I am reliably told that most sports nuts who get their fix of news and views from Al Arabiya English are not the biggest of golf fans.

So I am going to try and convince you why watching this weekend's Ryder Cup – the biennial battle between the US and Europe – could be one of the best decisions you will make this year, and why as far as sporting spectacles go it rarely gets much better than the famous competition.

Here are five reasons why you should hit any plans to do anything other than watch the Ryder Cup into the long rough.
Money doesn't matter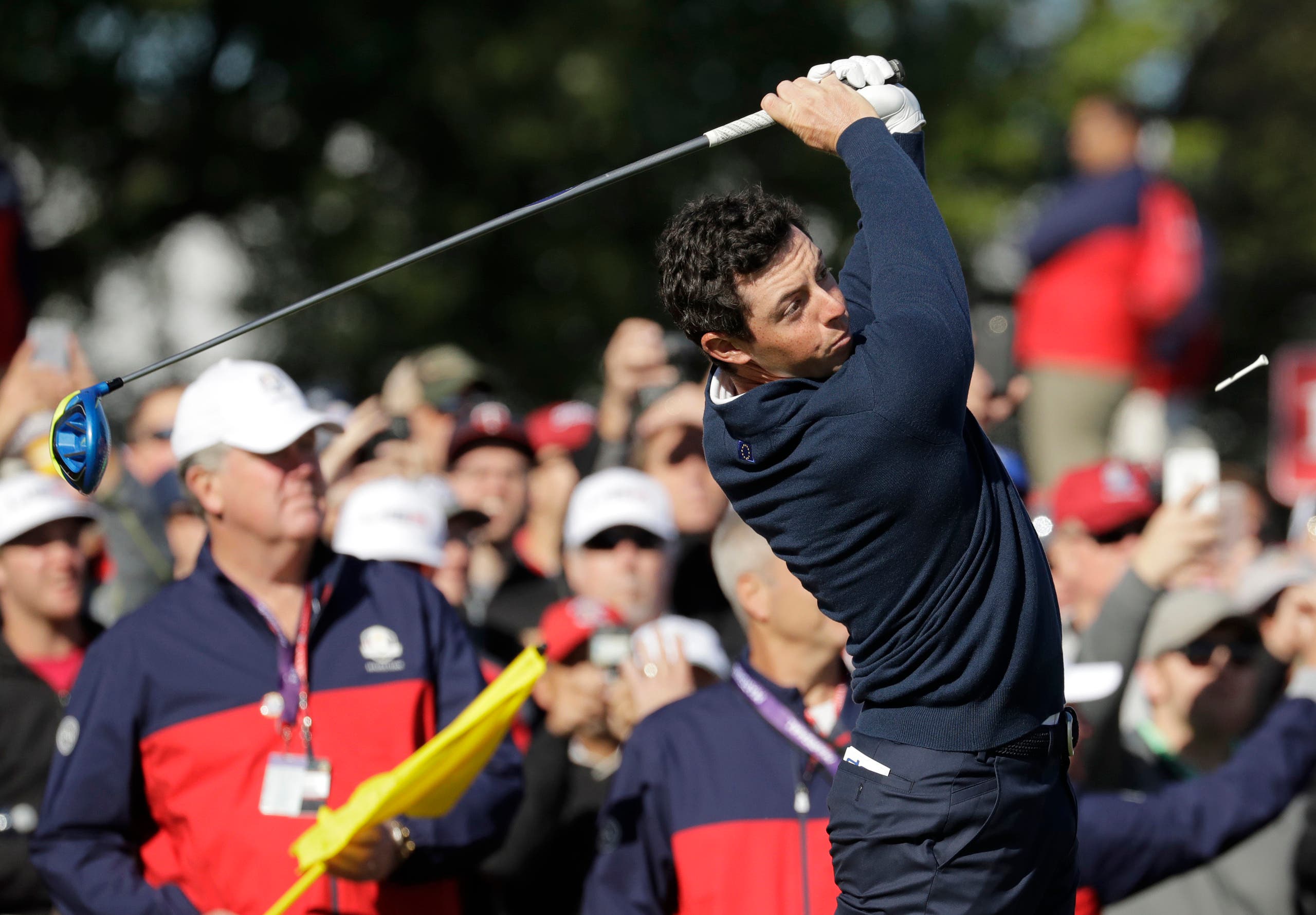 Europe's Rory McIlroy hits a drive on the second hole during a practice round for the Ryder Cup golf tournament Tuesday, Sept. 27, 2016, at Hazeltine National Golf Club in Chaska, Minn. (AP)
Team trumps ego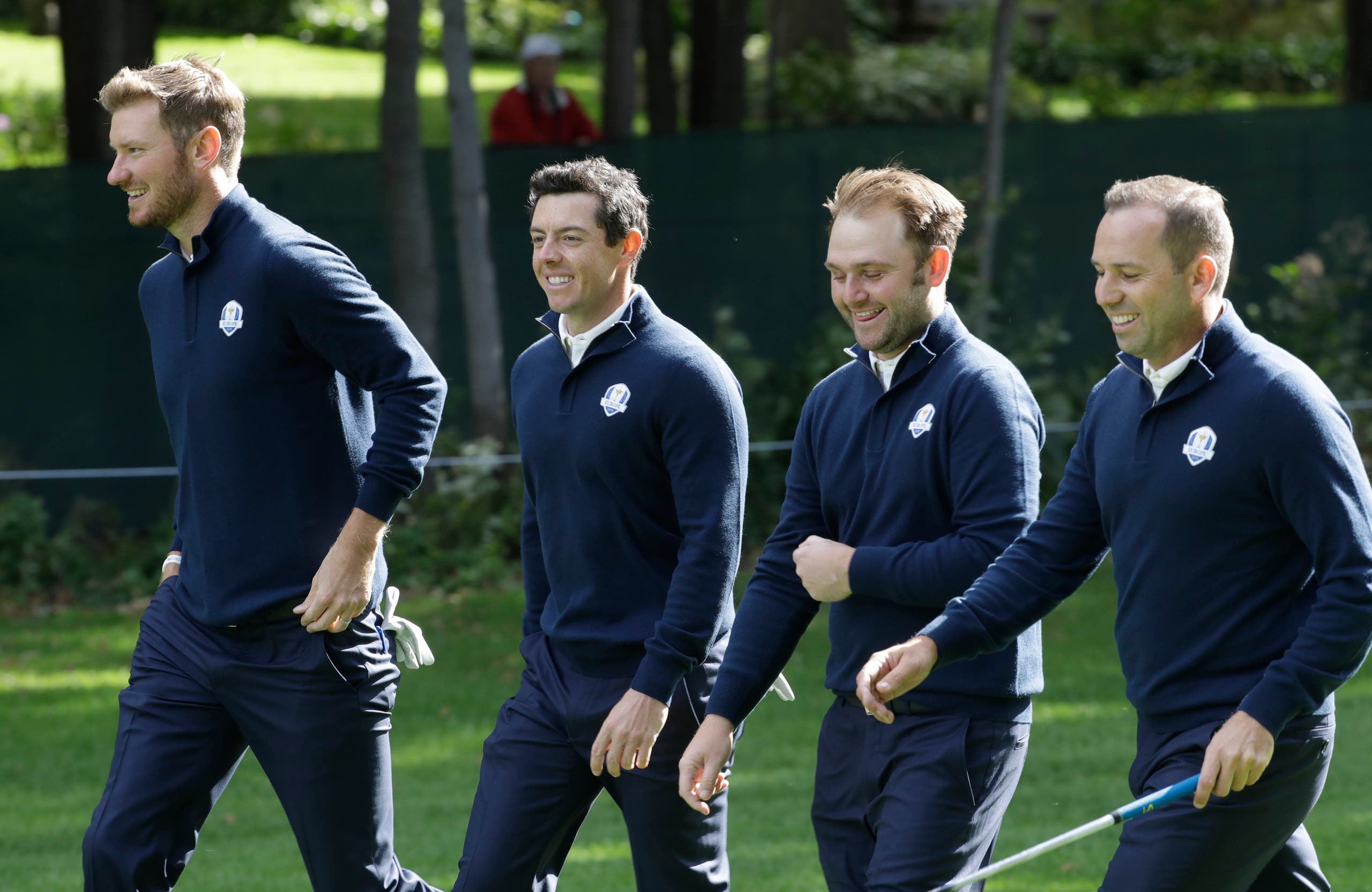 Europe's Chris Woods, left to right, Europe's Rory McIlroy, Europe's Andy Sullivan and Europe's Sergio Garcia walk down the fifth fairway during a practice round for the Ryder Cup golf tournament Tuesday, Sept. 27, 2016, at Hazeltine National Golf Club in Chaska, Minn. (AP)
It's not all about Tiger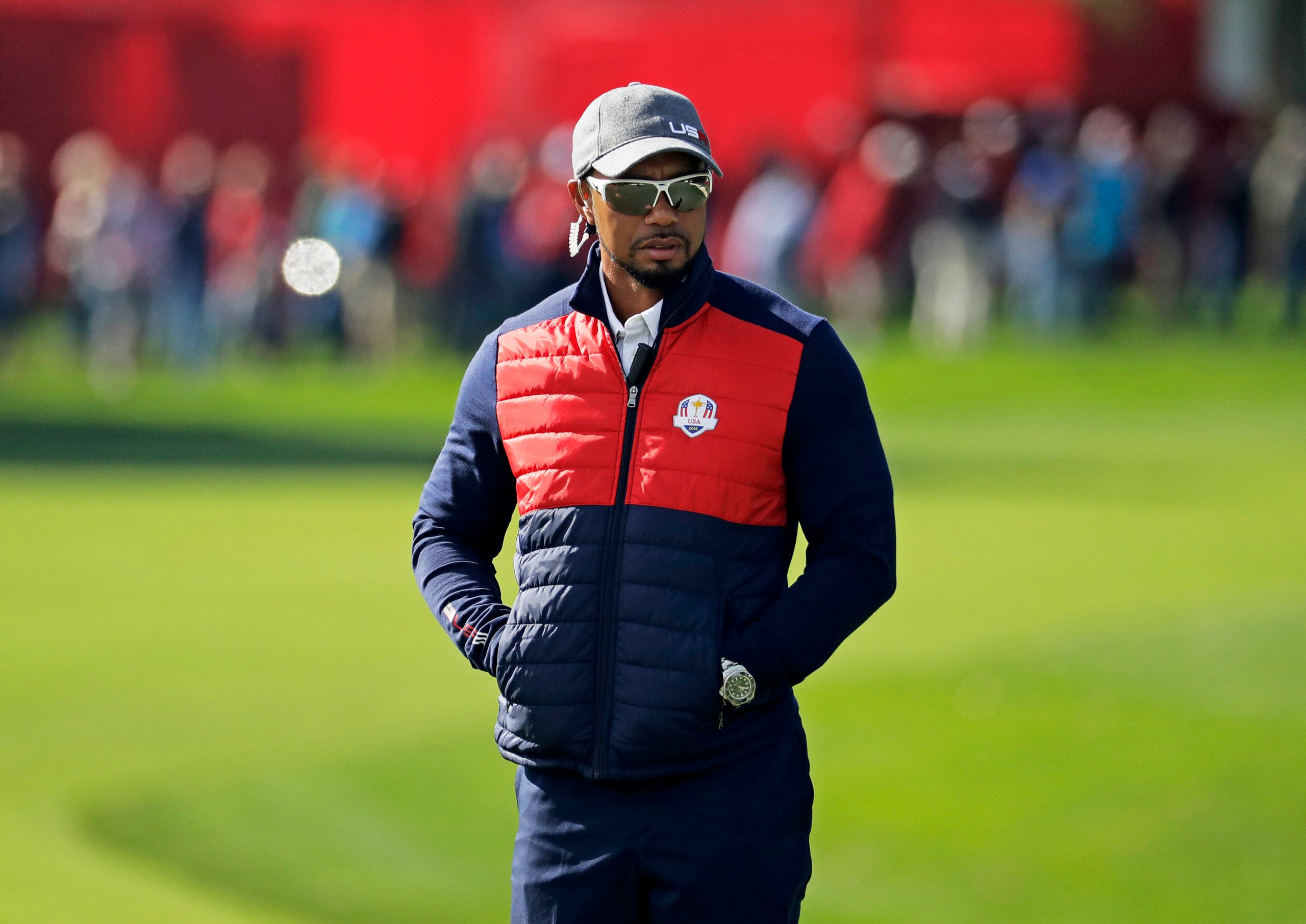 United States' Michael Phelps tees off on the first hole during the celebrity match at the Ryder Cup golf tournament Tuesday, Sept. 27, 2016, at Hazeltine National Golf Club in Chaska, Minn. (AP)
Peerless pressure play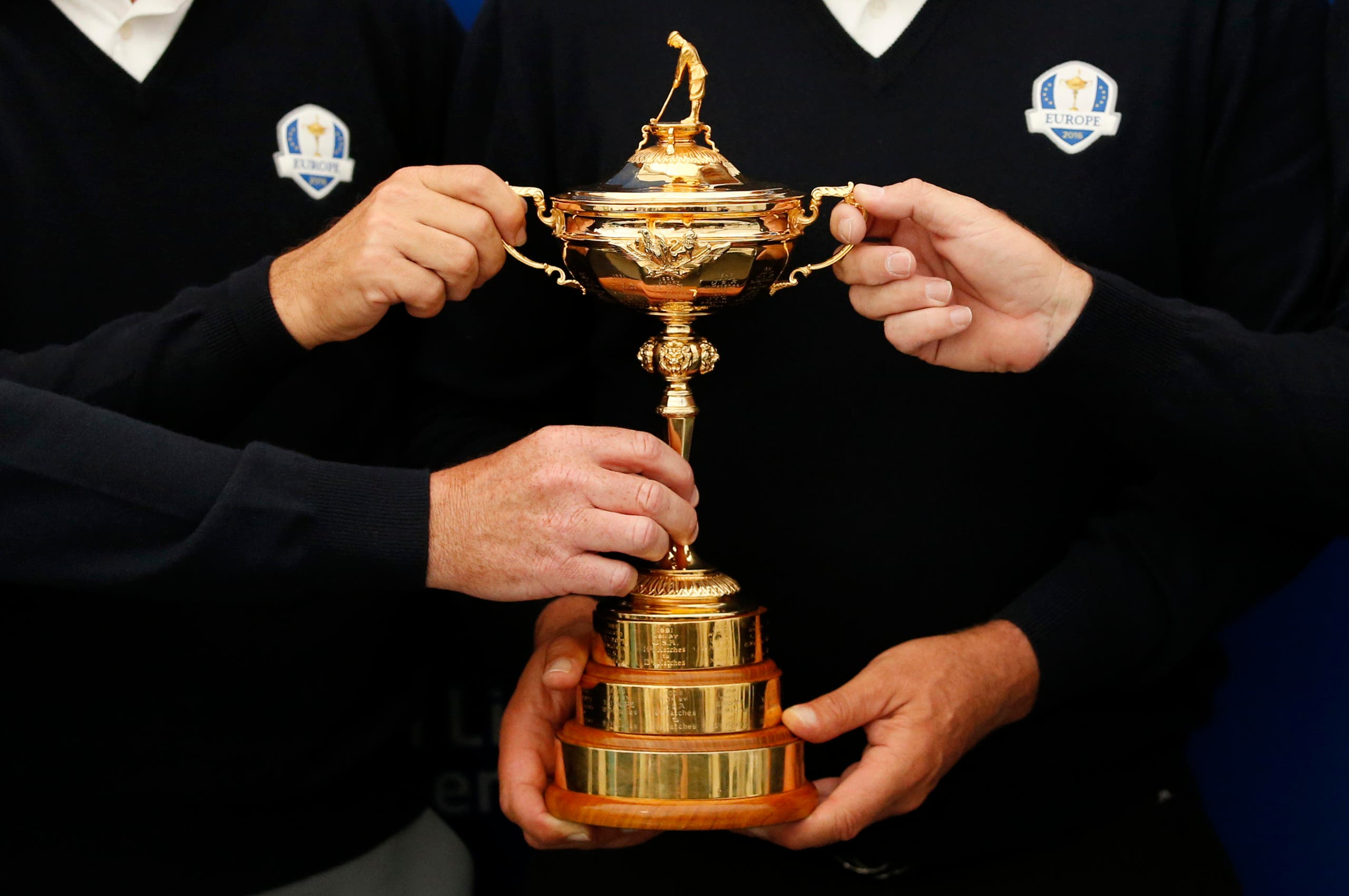 Europe team captain Darren Clarke holds the Ryder Cup with Paul Lawrie, Padraig Harrington and Thomas Bjorn after naming them as vice captains for the 2016 Ryder Cup. (Reuters)
Too close to call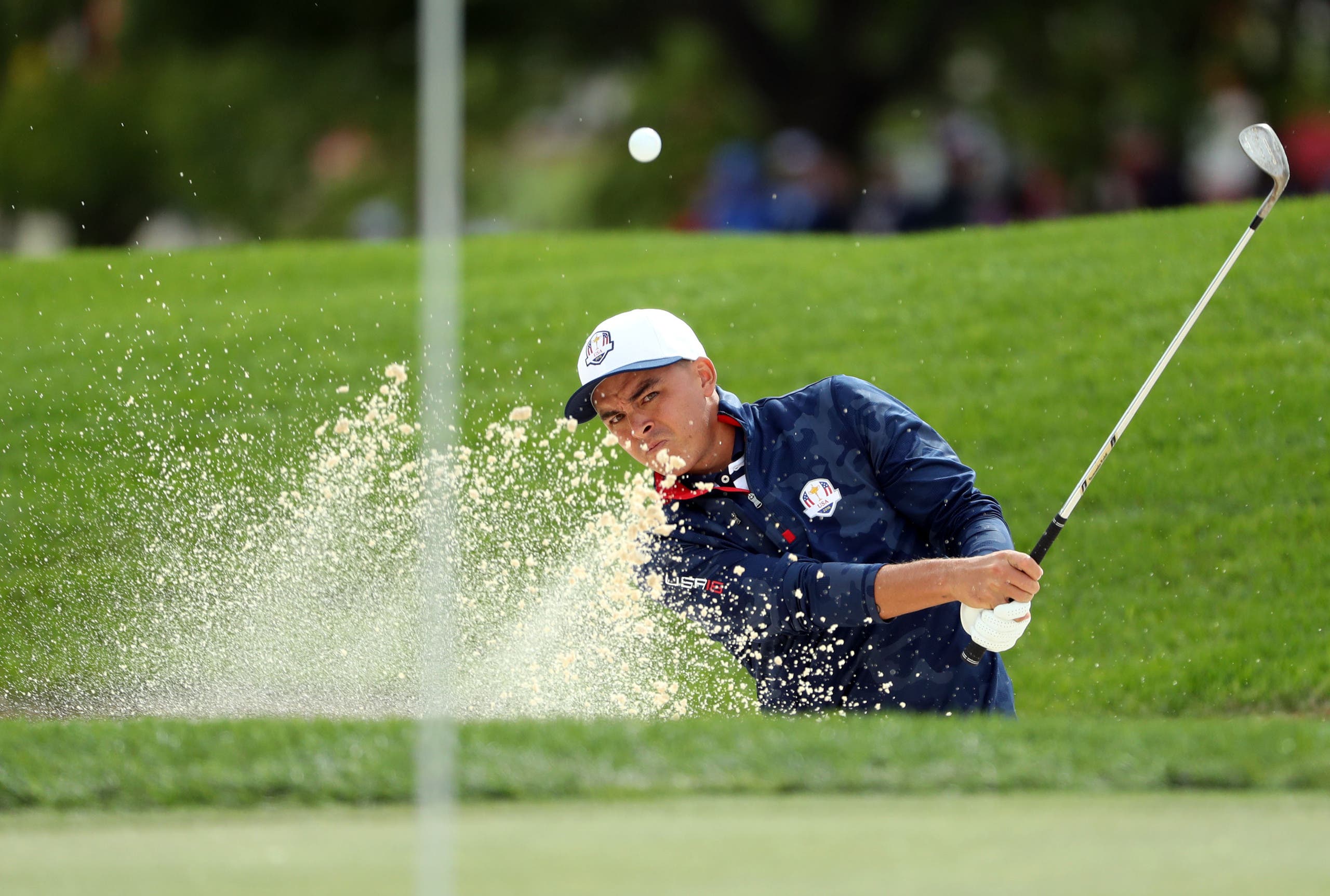 Rickie Fowler of the United States plays a shot from a bunker on the ninth hole during a practice for the 41st Ryder Cup at Hazeltine National Golf Club. (USA TODAY Sports)
SHOW MORE
Last Update: Wednesday, 28 September 2016 KSA 12:20 - GMT 09:20