Usually when a club sacks a manager after no more than a few kicks of an increasingly long season, it makes me roll my eyes, let out a forlorn sigh and scratch my face at the sheer stupidity of its actions. Axing the manager before November is a typically kneejerk reaction to a set of results from which you can derive little, other than "it could be better," especially if that club is Swansea.

The Welsh outfit last changed manager a little over 250 days ago and, considering the way the club is being run, staying out of the relegation zone is the best they can hope for. This, as coincidence would have it, is exactly where they were when Francesco Guidolin was told that he was out of a job.

But sometimes the idiocy and psychopathic heartlessness of football owners (Swansea sacked him on his 61st birthday) can be offset, if only briefly, by decisions such as the one to hire Bob Bradley to replace Guidolin. And for that reason, and that reason alone, the latest sacking has seen me neither roll my eyes, nor scratch my face.

If there is a silver lining to this dark cloud it's the fact that the American at last has a chance to prove his ability on one of the biggest stages in world football - and at the same time prove that once in a while nice guys can achieve success in a game dominated by egos and expediency.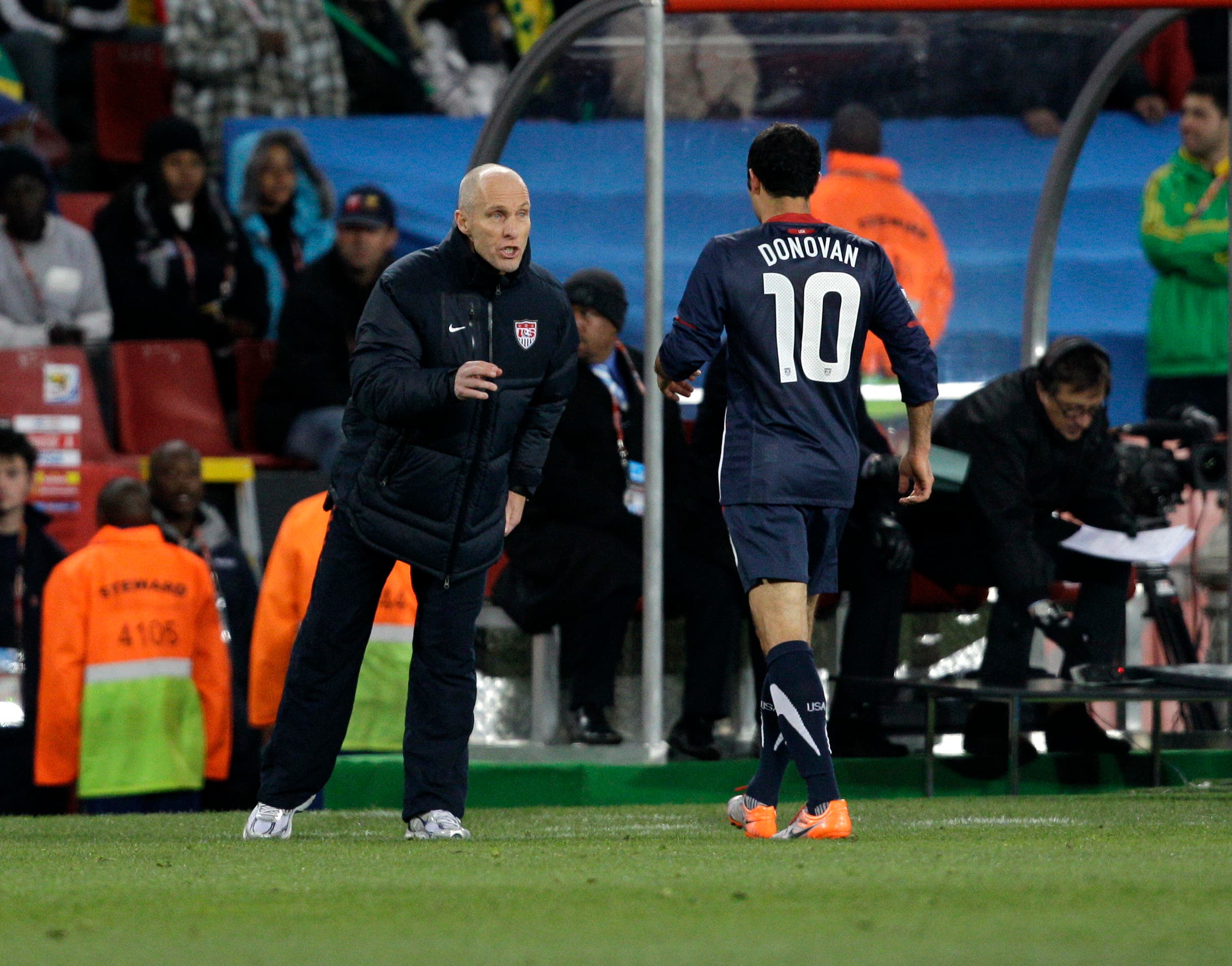 United States head coach Bob Bradley, left, speaks to United States' Landon Donovan during the World Cup group C soccer match between Slovenia and the United States at Ellis Park Stadium in Johannesburg, South Africa. (File Photo: AP)
SHOW MORE
Last Update: Sunday, 9 October 2016 KSA 14:30 - GMT 11:30