It will be 'Mother's Day' on Wimbledon's Centre Court on Monday when Serena Williams takes on fellow mom Evgeniya Rodina for a place in the quarter-finals of the grasscourt major.

That showdown means it is guaranteed that a mother will feature in the last eight of the singles championships for the first time since Kim Clijsters made it that far in 2010 accompanied by her then two-year-old toddler Jada.

Williams' 10-month-old baby, Alexis Olympia, will have no idea what all the fuss is about on Monday. But Rodina's five-year-old daughter, Anna, will hopefully be able to hang onto some memories of the day when her 'mama' met another 'mom' on tennis' most famous stage.

Williams and Moscow-born Rodina are the final two mothers still standing in the singles draw out of the six who came out swinging their rackets a week ago.

While the American has been hailed as a "Supermom" for coming back to the sport at the age of 36 following a year-long maternity break, Clijsters's triumph at the 2009 U.S. Open proved that it was possible to combine roles of being a good mother with that of a champion athlete.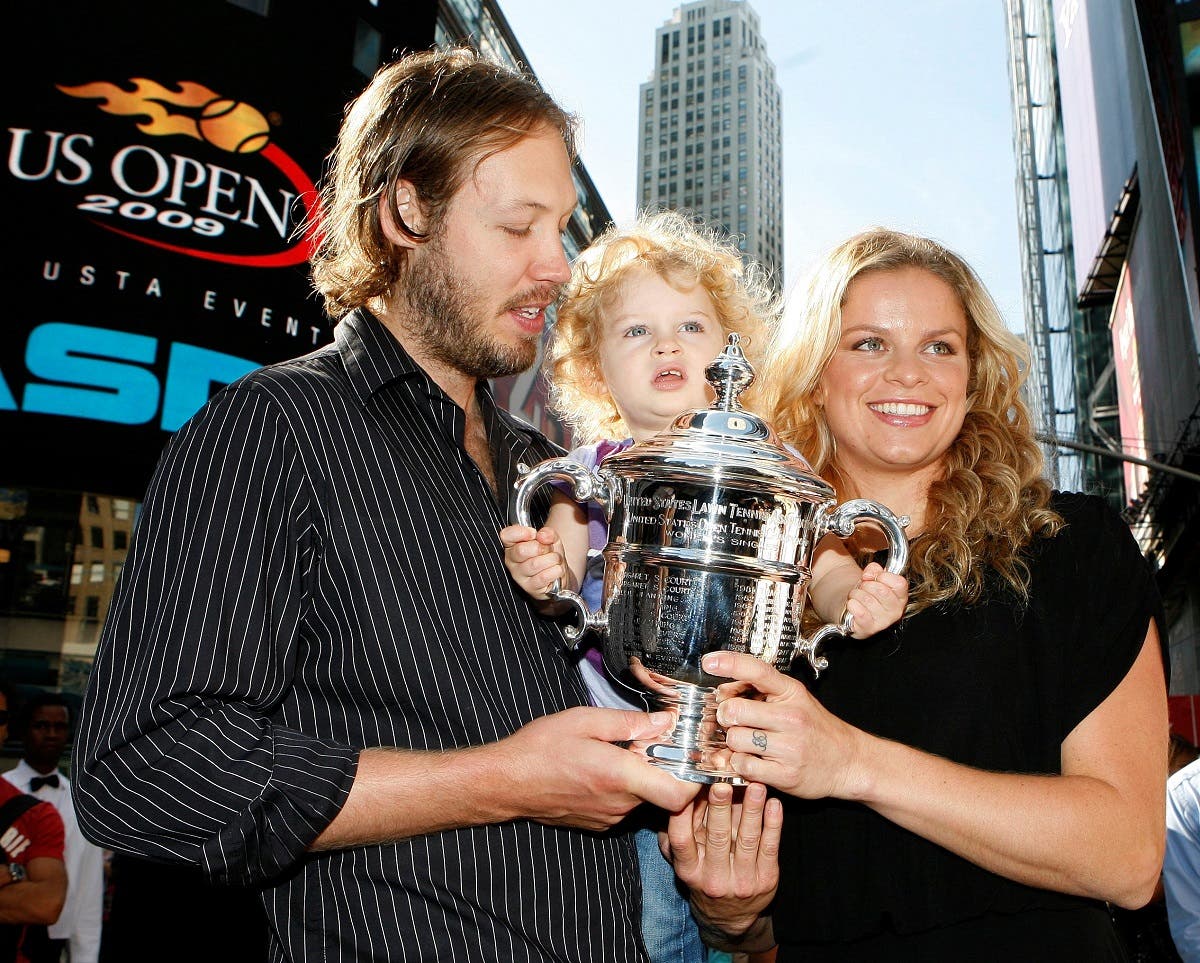 U.S. Open tennis tournament champion Kim Clijsters of Belgium poses with the trophy in New York's Times Square. (File photo: Reuters)
Healthy platform
SHOW MORE
Last Update: Monday, 9 July 2018 KSA 01:02 - GMT 22:02