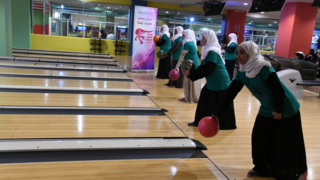 Monday, 17 December 2018
A team of 12 hard-of hearing females are ready to compete. The recently formed group of determined female bowlers in Jeddah's Deaf Club have been practicing for competitions in the Gulf. The group was assembled by President of the Deaf Club for Women (DCW) in Jeddah, and member of the Saudi Deaf Sports Federation, Faiza Natto. Speaking to Al Arabiya English, Natto explained that the idea of a bowling team has been proposed for several years but that it lacked essential funding. ...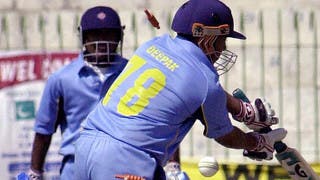 Monday, 10 December 2018
As I pushed and elbowed my way toward the cricket stadium in Gurgaon, slowly interpreting the ear-splitting commentary booming out of the loudspeakers, I took a deep breath. In front of me, as I envisaged, was a larger-than-life cricket match happening between India and Sri Lanka. The final tournament of the Deaf ICC T20 world cup was spell-binding, but intrinsically different. It was for the first time that India organized this tournament, including teams from Nepal, Sri Lanka, Australia, South ...