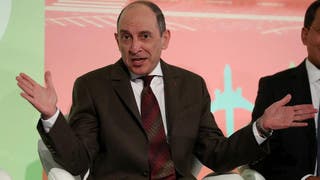 Wednesday, 6 March 2019
Qatar Airways will report a second consecutive annual loss this year, its chief executive said on Wednesday, blaming higher fuel costs and unfavorable currency exchange rates. The state-owned airline has rapidly expanded to new destinations since it lost access to 18 Middle East cities in 2017 due to a diplomatic rift between Qatar and some other Arab states. "We announced a loss last year and we will announce another loss this year but it doesn't mean that Qatar Airways is not ...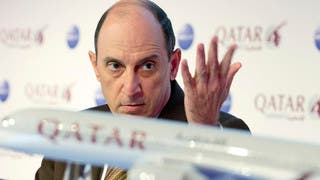 Thursday, 8 March 2018
Qatar Airways will report a "very large loss" because of a regional boycott that has slapped restrictions on the airline, its chief executive said on Wednesday. The major Gulf airline lost access to 18 cities in Saudi Arabia, the UAE, Egypt, and Bahrain last June when the four countries cut ties with Qatar after accusing it of supporting terrorism. The restrictions, which include a ban on using airspace over the four countries, is "putting financial strain" on Qatar ...