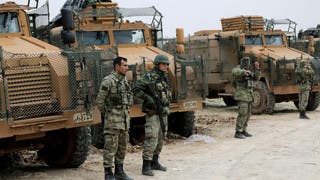 Saturday, 26 May 2018
Turkish and US officials on Friday agreed on a "roadmap" for further cooperation to ensure the security of a Kurdish-held city which became a major headache between the NATO allies, according to a joint statement.The northern city of Manbij is held by the People's Protection Units (YPG) Kurdish militia, a group which Ankara says is the "terrorist" offshoot of Kurdish hardliners in Turkey.The US has a military presence in Manbij and has provided military support to the YPG ...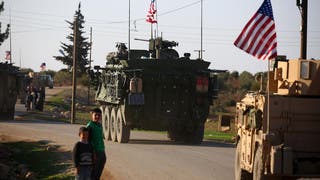 Friday, 30 March 2018
Two members of the US-led coalition against the ISIS group were killed in the northern Syrian city of Manbij, the US military and a monitor said on Friday. The attack in Manbij, a city where US personnel is stationed, was carried out late Thursday, the day US President Donald Trump said he would pull out forces "very soon". "Two Coalition personnel were killed and five were wounded by an improvised explosive device in Syria" at around midnight (2100 GMT), the US-led ...