TOPICS
ABDULRAHMAN AL-SUDAIS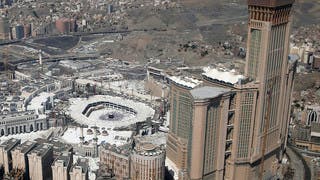 Monday, 10 September 2018
The President of the General Presidency for the Affairs of the Two Holy Mosques, Sheikh Dr. Abdulrahman al-Sudais, has appointed 41 women in leadership positions.The Presidency said in a statement on Monday that the appointments came from al-Sudais' "keenness to keep up with the 2030 vision of our country and to work on its implementation and benefit from it and because Muslim women are an important message and a fundamental pillar in achieving this vision and in view of what is ...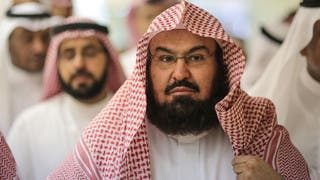 Thursday, 2 March 2017
The General Presidency for the affairs of the Presidency of the Two Holy Mosques has announced that revered Saudi cleric Sheikh Dr. Abdulrahman Al-Sudais will give his first sermon during Friday prayers at the Prophet's Mosque. The organization made the announcement via their Twitter account on Thursday. Al-Sudais is considered one of Islam's most prominent reciter of the Quran. His Friday sermon will be his first as a preacher at the Prophet's Mosque. He was appointed as the ...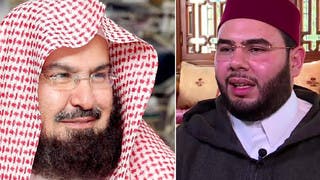 Thursday, 6 October 2016
Many Muslims prefer Sheikh Abdulrahman al-Sudais, the Imam of the Grand Mosque in Saudi Arabia, and his reading of the Quran