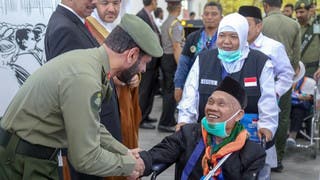 Wednesday, 18 July 2018
Making its debut, a pilgrim-carrier flight coming from Indonesia as part of Makkah Road initiative arrived in Al-Madinah Al-Munawarah after having completed the passengers checking-in at their departure post abroad.As many as eleven governmental bodies have accomplished a concerted effort to finalize the entry process of pilgrims before arriving to their final destination, an initiative coming as part of the efforts of the Saudi government, led by the Custodian of the Two Holy Mosques King ...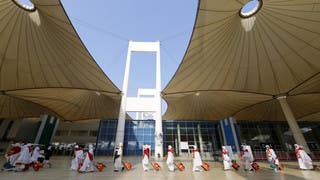 Thursday, 12 July 2018
Saudi, Malaysian and Indonesian officials, will participate during the coming days in launching the first pilgrim flights from the Kuala Lumpur and Soekarno-Hatta international airports. Saudi Arabia has started implementing the 'Mecca Road' service to finalize the pilgrims' entrance procedures to Saudi Arabia from inside their home countries through unified electronic paths in the airports covered. Mecca Road is one of the initiatives being implemented in coordination with ...