TOPICS
SULTAN QABOOS BIN SAID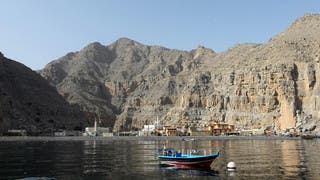 Wednesday, 19 June 2019
Oman will offer tax breaks to investors in tourism projects in its northern Musandam peninsula in an attempt to attract investment and bolster the Gulf country's tourism sector. Oman, whose revenues depend largely on crude oil exports, has been slowly seeking to diversify its economy and to tame widening fiscal deficits caused by lower oil prices. Under a new decree issued by Sultan Qaboos Bin Said, investors will be exempt from custom duties on building materials, tools and equipment ...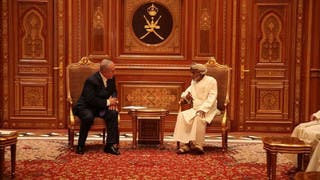 Friday, 26 October 2018
Israeli Prime Minister Benjamin Netanyahu on Friday ended a visit to the Sultanate of Oman, the first of its kind, during which he met with Sultan Qaboos bin Said. "Prime Minister Netanyahu and his wife returned to Israel at the end of an official visit to the Sultanate of Oman, where he met with Prime Minister Sultan Qaboos bin Said," Netanyahu wrote on his Twitter account. Netanyahu's office said in a statement on Friday that Netanyahu and his wife had been invited by ...