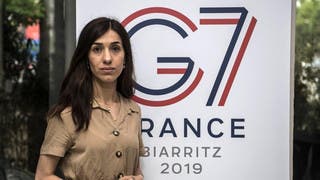 Wednesday, 12 June 2019
Nobel Prize-winner and Yazidi activist Nadia Murad has warned that wildfires raging in northern Iraq could destroy crucial evidence of genocide committed by ISIS extremist groups. Murad, a survivor of sexual slavery, said the fires had burned some of the 79 mass graves in the Sinjar region where victims of ISIS atrocities - possibly including members of her own family - are buried. The militant group rampaged through Sinjar in 2014, slaughtering and kidnapping thousands of people from the Yazidi ...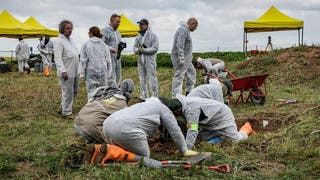 Monday, 20 May 2019
A UN team investigating the massacre of Iraq's Yazidi minority and other atrocities has excavated 12 mass graves and is collecting witness accounts that could be used in Iraqi and other national courts, according to a UN report seen by AFP on Monday.The Security Council agreed in 2017 to establish the UN probe to ensure ISIS faces justice for war crimes in Iraq and Syria – a cause championed by Nobel Peace Prize winner Nadia Murad and international human rights lawyer Amal Clooney.In ...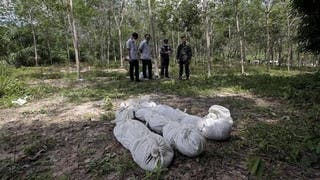 Sunday, 24 May 2015
Malaysian police discovered mass graves in more than a dozen abandoned camps used by human traffickers