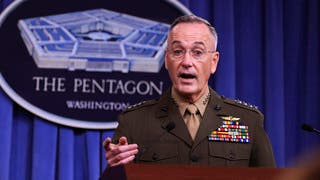 Saturday, 8 September 2018
America's top general on Saturday said he was involved in "routine dialogue" with the White House about military options should Syria ignore U.S. warnings against using chemical weapons in an expected assault on the enclave of Idlib. Marine General Joseph Dunford, chairman of the Joint Chiefs of Staff, said no decision had been made by the United States to employ military force in response to a future chemical attack in Syria. "But we are in a dialogue, a routine dialogue ...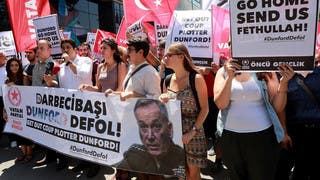 Tuesday, 2 August 2016
Turkey has accused Western leaders of being more concerned about the rights of the plotters than the gravity of the threat to a NATO member.