TOPICS
2011 LIBYA PROTESTS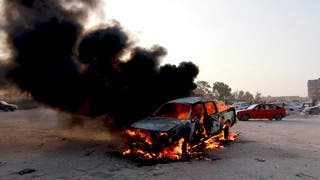 Wednesday, 6 November 2013
A Libyan intelligence officer was killed in a car bombing in the eastern city of Benghazi Wednesday three days after a colleague died in the same way, a hospital source said. "Officer Abusif al-Mabruk succumbed to his wounds" several hours after the blast, Al-Jala hospital spokeswoman Fadia al-Barghathi told AFP. A security spokesman, Abdullah Zaidi, said the 44-year-old army intelligence officer had been gravely wounded when a device attached to his car exploded in the city's ...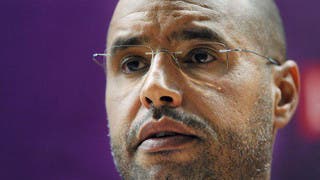 Thursday, 24 October 2013
A Libyan court indicted around 30 senior Muammar Qaddafi aides, including the dictator's son Seif al-Islam, on Thursday for a raft of alleged offences during the 2011 revolt, prosecutors said. "The court ordered they stand trial on the main charges against them dealing with the repression of the 2011 revolt," prosecutors'office spokesman Seddik al-Sour said after the hearing. "The trial date will be set by the Tripoli criminal court," Sour told a press conference. ...