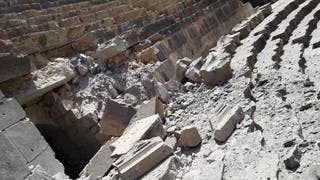 Thursday, 5 July 2018
A Roman Theater at Bosra was destroyed in part by the bombardment of the city of Daraa by the Syrian army and the Russian air force. The theater is considered one of the most famous historical and cultural landmarks in the world. Reports from various media and social media sources stated that since late June the Bosra theater has been affected by a series of bombings by the Syrian regime's army, Russian planes and the heavy cannons used by Iranian militia fighting alongside the Assad army ...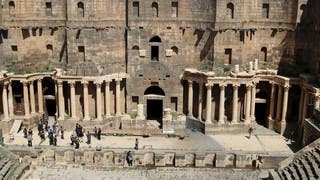 Wednesday, 15 April 2015
The historic town in southern Syria is home to a citadel built around a second century Roman amphitheater.