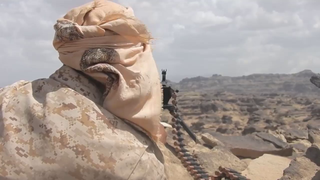 Sunday, 3 June 2018
Fierce clashes between the Yemeni Army and the Houthi militias took place on Sanaa's Eastern Nahm Front. The clashes lead to the loss of many lives in addition to Houthi military equipment. The militias soon realized that it was to their fate to lose the battle, causing 10 members in the area of Baidaa to surrender themselves to the Yemeni army, according to the Al Anbaa Yemeni press agency. Yemeni sources also stated that the clashes were most concentrated in the area of Al-Houl. And in ...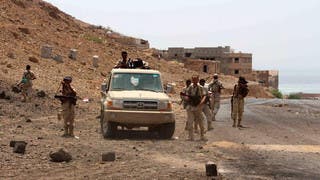 Friday, 19 January 2018
Yemen's National Army said their ground forces were making further progress on Friday morning in front-lines of Nihm northeast of the capital Sanaa. Military sources in the field said that the army and the Popular Resistance forces were able to regain control of Jabal al-Dabbayeb and the highlands west of Jabal al-Qarn in Nihm District after violent confrontations with Houthi militias. Sources also pointed out that confrontations erupted at dawn, where warring sides used various types of ...